Senate bills die in Texas House as another midnight deadline passes

Teach the Vote
School Finance Texas Legislature Privatization | Vouchers School Safety Educator Compensation | Benefits
Date Posted: 5/24/2023
Tuesday, May 23, 2023, was a chaotic day for the Texas Legislature.  
The Texas House of Representatives held a marathon 16-hour session as they approached a midnight deadline for Senate bills to have a second reading on the House floor. The day got more tense as the deadline approached and conflicts between state officials, as well as the House and Senate, were reported. 
Early in the afternoon, following notice that the House General Investigating Committee was investigating him for pushing to use taxpayer dollars to settle a $3.3 million whistleblower lawsuit from former employees accusing him of misconduct, Attorney General Ken Paxton (R) called for Speaker Dade Phelan (R–Orange) to resign, citing allegations that he was drunk while presiding over the House this weekend. A couple of hours later, the General Investigating Committee announced it would meet Wednesday morning to discuss the matter. Read more about this series of events in The Texas Tribune.  
Tensions between the House and Senate continued to mount and spilled over into legislative action on the House floor. Many members, such as Rep. Harold Dutton (D–Houston) and Rep. Ken King (R–Canadian) made it clear their actions on the Senate bills they were sponsoring were directly impacted by the moves of the Senate.  
While laying out SB 9 by Sen. Brandon Creighton (R–Conroe), Dutton bemoaned the lack of progress on his own bill to address teacher workforce issues—HB 11—and noted that the Senate had refused to move the bill. Dutton stated that the Senate "seems to believe this is a unicameral legislature," and that "I don't believe the Senate respects us." Rep. James Talarico (D–Round Rock), noting that HB 100, the House's school finance bill, had been substituted in the Senate for a bill that contains a voucher, said it was "unconscionable" that the Senate would hold teacher pay raises hostage over an educational savings account, or ESA.  
As a result, Dutton loaded up SB 9 with Texas House priorities, including a fine arts allotment proposed by Talarico; a minimum wage for school bus drivers proposed by Rep. Alma Allen (D–Houston); and a $1,000 increase to the Basic Allotment proposed by Rep. Trey Martinez Fischer (D–San Antonio), which Rep. Gina Hinojosa (D – Austin) pointed out would result in a pay raise for teachers. Following the addition of 10 amendments, the bill passed the House 116-24. (Note: Wednesday afternoon, Dutton postponed consideration of SB 9 on third reading, effectively killing the bill). 
King postponed consideration of SB 11 by Sen. Robert Nichols (R–Jacksonville), the Senate's priority safety bill, effectively killing it. This came after the Senate refused to move forward his own safety bill, HB 13, and added a voucher to his school finance bill, HB 100. The Senate has moved forward school safety bill HB 3 by Rep. Dustin Burrows (R–Lubbock) with Senate amendments. The House has appointed a conference committee to work out differences between the House and Senate versions. 
As the deadline approached, House Democrats did their best to stall the proceedings through debate and procedural moves. Republicans bemoaned the tactics on social media, complaining about the lack of progress on the calendar, and attempting to cut off debate on the floor. When the midnight deadline passed, the 75 Senate bills still on the calendar were procedurally dead.  
Among the bills that did not reach the floor before the deadline was SB 1515 by Sen. Phil King (R–Weatherford), which would have required all Texas classrooms to post a copy of the Ten Commandments. ATPE opposed this bill on the grounds that it could potentially violate the personal religious freedoms of staff members and make educators and students uncomfortable. SB 163 by Sen. Donna Campbell (R–New Braunfels), which would extend opt-in for human sexuality instruction, also died, as did SB 1630 by Sen. Paul Bettencourt (R–Houston), an ATPE-supported bill that sought to prevent truancy, and SB 595 by Sen. Lois Kolkhorst (R–Brenham), which would require parental opt-in for any mental health surveys or exams in public schools. 
The 88th Texas Legislature will adjourn sine die on Monday, May 29. It is not yet known whether the tensions between the House and Senate, as well as the "Big 3"—Gov. Greg Abbott (R), Lt. Gov. Dan Patrick (R), and Phelan—will lead to a special session.
06/02/2023
The HB 100 voucher scheme dies at the end of regular session, plus a special session and the TEA takeover of Houston ISD begin.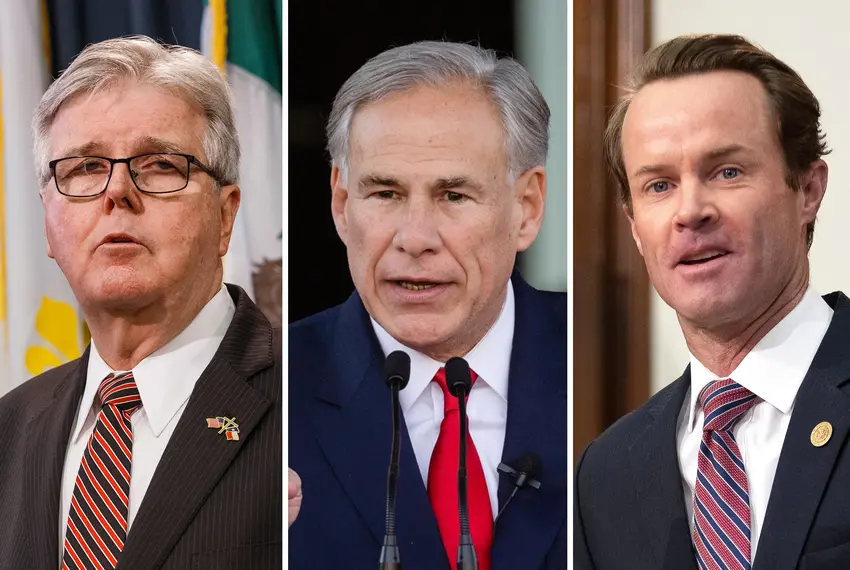 06/01/2023
Always happy to castigate the Texas House, Patrick breaks form to criticize the governor as misinformed and unsympathetic toward homeowners.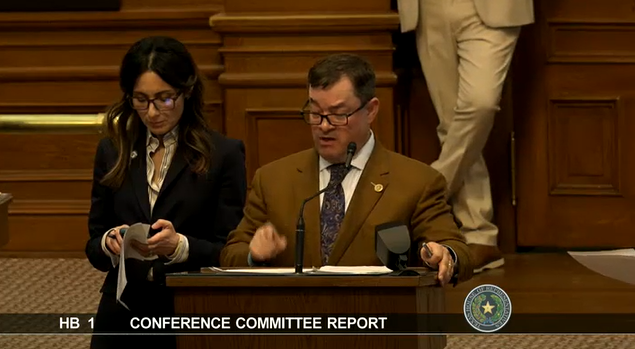 School Finance, Retirement | TRS | Social Security, Texas Legislature, Privatization | Vouchers, Educator Compensation | Benefits
05/30/2023
HB 100 was a casualty of a breakdown in communications between the House and Senate as the regular session drew to a close.