20 House bills still pending in Public Education Committee as deadline nears

Teach the Vote
Texas Legislature Privatization | Vouchers School Safety
Date Posted: 5/04/2023 | Author: Tricia Cave
The House Public Education (HPE) Committee has had a busy session.
The committee has heard 112 bills, voted out 91 bills, and left 21 bills (20 House bills and one Senate bill) pending in committee so far this session.
As of this writing, that is likely how it will stay in terms of House bills. This is because the committee does not have another meeting scheduled before an important deadline approaches.
Monday, May 8, 2023, is the last day for House committees to report House bills and House Joint Resolutions. Any House bills left pending in committee after Monday are dead.
The bills still pending in committee include all of the bills heard during its hearing on vouchers and education savings accounts (ESAs), including: HB 4340 by Rep. James Frank (R–Wichita Falls), HB 619 by Rep. Matt Shaheen (R–Plano), HB 3781 by Rep. Jacey Jetton (R–Richmond), and HB 4807 by Rep. Brian Harrison (R–Midlothian). Additionally, HB 1507 by Rep. Ken King (R–Canadian), which prohibits schools from hosting or organizing programs that celebrate or instruct students regarding sexual preference, is also still pending, as is HB 1804 by Rep. Terri Leo-Wilson (R–Galveston), which would ban textbooks that teach content on sex, gender identity, or sexual orientation, as well as require science and history textbooks to show both sides of a given issue in an equal light. ATPE opposed all of these bills.  
Note: The lone Senate bill currently pending in the HPE Committee is Senate Bill (SB) 11 by Sen. Robert Nichols (R–Jacksonville). The Senate's major safety bill, SB 11 is not impacted by the Monday deadline. ATPE supported this bill. The committee is scheduled to hear additional Senate bills at a hearing Tuesday, May 9, including the controversial SB 9 by Sen. Brandon Creighton (R–Conroe), which we have written about here.
The House showed a general distaste for voucher/ESA legislation with its vote on the anti-voucher Herrero amendment on budget night (April 6). The 86-52 vote to ban use of taxpayer funds for vouchers sent a strong signal that the appetite for voucher legislation in the House has not changed. It is likely that the bills do not have the votes to make it out of committee and would not pass on the House floor even if they made it out of committee. This is despite a concerted effort from Gov. Greg Abbott (R) to get a voucher bill over the finish line this session. Abbott has been on a tour of rural Republican districts, hoping to sway members to vote for a voucher. His efforts, however, seem to have been met with little success.
It is important to note that these bills are not officially dead yet. It is still possible the committee could call a formal meeting to vote out pending legislation before Monday's deadline.
Following Monday's deadline, a few more important deadlines are coming up in the House:
Thursday, May 11, is the last day for House bills to have a second reading on the House floor. Any House bill not heard on the floor by midnight May 11 is dead.
Tuesday, May 23, is the last day for the House to consider Senate bills and Senate Joint Resolutions on second reading. This means any Senate bill not heard on the House floor by midnight May 23 is dead.
We would be remiss not to state, however, that the authors of dead bills often seek other bills to which their legislative concepts can be amended—effectively zombie hitchhiking to the finish line. Nothing is truly dead until sine die.
The 88th Legislative Session must adjourn sine die Monday, May 29.
06/02/2023
The HB 100 voucher scheme dies at the end of regular session, plus a special session and the TEA takeover of Houston ISD begin.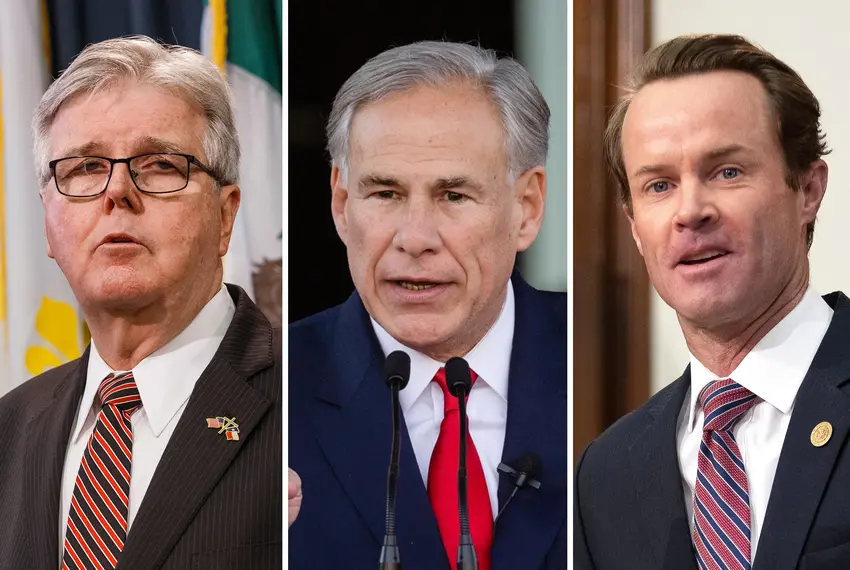 06/01/2023
Always happy to castigate the Texas House, Patrick breaks form to criticize the governor as misinformed and unsympathetic toward homeowners.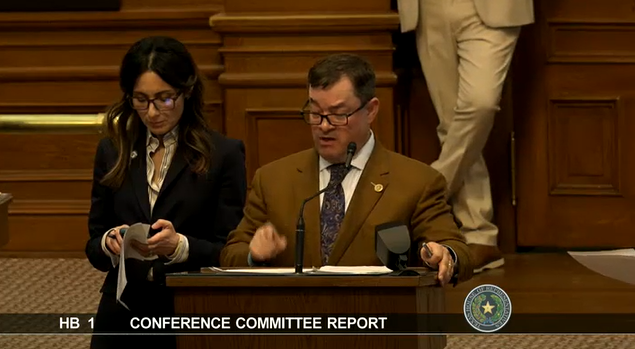 School Finance, Retirement | TRS | Social Security, Texas Legislature, Privatization | Vouchers, Educator Compensation | Benefits
05/30/2023
HB 100 was a casualty of a breakdown in communications between the House and Senate as the regular session drew to a close.