Teach the Vote's Week in Review: April 19, 2019

Teach the Vote
School Finance Texas Legislature
Date Posted: 4/19/2019 | Author: Jennifer Mitchell, CAE
The legislature packed a lot of work into a short week ahead of this holiday weekend. Here's a summary of the latest education-related developments from our ATPE Governmental Relations team:
---
Senate Education Committee meeting April 16, 2019.
This week was a busy one for the Senate Education Committee. On Tuesday, the committee chose to postpone its originally posted hearing of the House's school finance reform bill, House Bill 3. The committee postponed the hearing of HB 3 by Chairman Dan Huberty (R-Kingwood) in order to flesh out more of the Senate's committee substitute for the bill. We expect HB 3 to heard later next week and are urging educators to reach out to their senators about the bill.
ATPE supported HB 3 as passed by the House almost unanimously. The bill was amended from its original version as filed to remove controversial language that would allow school districts to opt out of the the minimum salary schedule and fund merit pay that likely would have been tied to student test scores. ATPE encourages educators to contact their senators now and urge them to keep merit pay and other negative provisions out of HB 3 when it moves through the Senate. For additional information and direct communication links to lawmakers, ATPE members should visit Advocacy Central.
In lieu of HB 3, various other bills were discussed during Tuesday's Senate Education Committee meeting, with topics ranging from sex ed to charter school regulation to accountability laws. The committee also voted to advance several bills, such as Senate Bill (SB) 1412 to allow a school at risk of closure to execute an accelerated campus excellence turnaround plan. For more on Tuesday's Senate Education Committee hearing, read this blog post by ATPE Lobbyist Mark Wiggins.
The committee will meet again on April 23, 2019, to hear bills relating to school district funding and governance, student internships, staff development, and more. Stay tuned to Teach the Vote for coverage of the hearing and announcements when HB 3 is scheduled for hearing.
---
On Wednesday, April 18, the full Senate passed a bill to further restrict the ability of school district employees and school board members to talk about political content at school.
SB 1569 by Sen. Pat Fallon (R-Prosper) amends existing "political advertising" laws and was passed by a vote of 25 to 6. Senators who voted against the ATPE-opposed bill were Sens. Jose Menendez, Borris Miles, Beverly Powell, Kel Seliger, John Whitmire, and Judith Zaffirini.
During the Senate floor debate, Sen. Eddie Lucio, Jr. amended the bill to add prohibitions on electioneering using school resources by charter school employees or governing board members. Charter schools had not been included in the original version of SB 1569 as filed. Sen. Fallon also agreed to amend the bill on the floor to strike language from the original version that would have prohibited school districts from being able to share information that factually describes the purpose of a bond measure and does not advocate for its passage or defeat.
SB 1569 no longer includes highly troubling language in its original version that would have prohibited school employees from advocating for or against "a political philosophy" or "a matter of public interest." However, ATPE notes that the bill still includes overly broad language aimed at stifling political involvement by public school employees, contractors, or board members.
SB 1569 as passed by the Senate greatly expands the existing definition of political advertising to include support or opposition for a candidate, political party, public officer, or measure that is "directed to an individual person or multiple persons through any form of communication." While Sen. Fallon indicated during floor debate that he does not intend for his bill to prevent educators from talking to one another about politics, especially after school hours, the language of the bill itself as quoted above suggests otherwise. SB 1569 as passed by the Senate would also subject public school employees to criminal penalties if they "facilitate" legislative advocacy by students. ATPE is disappointed that senators would support legislation to prevent educators from teaching students about the legislative process without fear of being arrested.
Now that SB 1569 has been passed by the Senate, ATPE urges educators to contact their state representatives and ask them to oppose this unnecessary anti-public education bill. ATPE members can visit Advocacy Central for additional information on SB 1569 and communication tools.
Other bills on the move this session that have garnered scrutiny from the education community include HB 281 by Rep. Mayes Middleton (R-Wallisville)  and SB 29 by Sen. Bob Hall (R-Edgewood) relating to political subdivisions' use of public money for lobbying activities. These bills would prohibit school districts from using public funds to pay for lobbying, whether by an employee of the district paid to lobby or an outside association that uses the public funds for activities that might include lobbying. Neither bill would affect the ability of school district employees to use their own personal funds to join associations, such as ATPE, that engage in lobbying activities.
---
Legislators, staffers, and stakeholders crowded a conference room Thursday, April 18, 2019, for a quick meeting of the House Public Education Committee to vote on bills.
The House Public Education Committee met twice this week to hear bills on topics such as civics education, bullying, and virtual schools.
During the committee's first hearing on Tuesday, April 16, ATPE offered testimony on bills like HB 496 by Rep. Barbara Gervin-Hawkins (D-San Antonio) aimed at improving student safety by requiring a bleeding kit program in public schools. Read ATPE's written testimony here. ATPE also testified against HB 429 by Rep. Matt Shaheen (R-Plano), which would expand virtual school programs that may not be efficient or of adequate quality. Read ATPE's written testimony against HB 429 here. Other bills heard on Tuesday included the ATPE-supported HB 3133 by Rep. Alma Allen (D-Houston) that would allow school district employees to use their personal leave for compensation on school holidays.
The committee met again on Thursday, April 18, for a hearing that lasted until 11 pm and again featured discussions of a wide variety of topics. ATPE supported bills such as HB 414 by Rep. Dan Flynn (R-Van) calling for a Teacher Protection Act, HB 3403 by Rep. Phillip Cortez (D-San Antonio) to require school district employment policies to include anti-bullying measures for educators, and HB 3638 by Rep. Jared Patterson (R-Frisco) to repeal certain laws identified as unnecessary or duplicative by a mandate relief working group on which ATPE served last year.
The committee also convened while the House was in session on Thursday to vote out additional bills, such as Rep. Gina Hinojosa's HB 43 on charter admission policies and Rep. Diego Bernal's HB 4242 calling for a study of the readability of STAAR tests.
Read more about the bills considered by the House Public Education Committee in this week's comprehensive blog posts from ATPE Lobbyist Andrea Chevalier here and here.
---
ATPE has long advocated for Texas lawmakers to increase funding of educators' pension programs through the Teacher Retirement System (TRS). As we have been reporting throughout the session, the 86th Legislature is considering ATPE-supported bills to increase state contributions to the TRS pension fund and provide retirees with a 13th check.
In support of this ongoing effort, ATPE has joined forces with Equable, a national nonprofit organization that works to facilitate retirement plan sustainability and income security, to promote pension reforms this session that will address the TRS funding shortfall and help ensure that Texas educators have a stable retirement plan in the future. ATPE and Equable are urging educators to reach out to their legislators in support of bills like SB 12, which is scheduled for debate by the full House next week.
Learn more about our TRS-related advocacy and find additional resources at PayTheBillTX.org.
---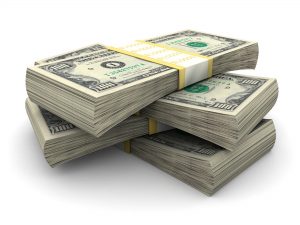 The one bill that the 86th Legislature must pass in order to avoid a special session - the state's budget bill - is making further progress. Members of the House and Senate have voted to send HB 1 to a conference committee to iron out differences between the two chambers' versions of the budget proposal.
On the House side, Appropriations Committee Chairman John Zerwas will co-chair the conference committee joined by Reps. Greg Bonnen, Sarah Davis, Oscar Longoria, and Armando Walle. Senate conferees, which noticeably included no Democratic senators, are Senate Finance Committee Chairwoman Jane Nelson plus Sens. Joan Huffman, Lois Kolkhorst, Larry Taylor, and Robert Nichols. The HB 1 conference committee has planned its first meeting for Tuesday, April 23.
Also sent to a conference committee was the legislature's supplemental appropriations bill for the current biennium, SB 500. That bill's conference committee is similarly  co-chaired by Sen. Nelson and Rep. Zerwas. The other conference committee members for SB 500 are Sens. Huffman, Kolkhorst, Taylor, and Chuy Hinojosa, along with Reps. Giovanni Capriglione, Mary Gonzalez, Rick Miller, and Toni Rose.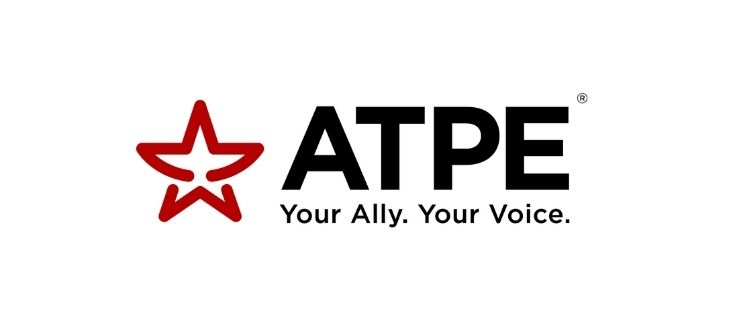 School Finance, Texas Legislature, Privatization | Vouchers, Educator Compensation | Benefits
05/28/2023
ATPE thanks legislators who stood strong with public education students and educators.
School Finance, Retirement | TRS | Social Security, Texas Legislature, Educator Rights, Curriculum | Instruction, Privatization | Vouchers, School Safety, Educator Compensation | Benefits
05/26/2023
Vouchers are still a threat and the attorney general faces impeachment in the final days of the 88th Legislature.
05/25/2023
The Teacher Retirement System (TRS) is seeking nominations for three vacant positions on its Retirees Advisory Committee (RAC).