Senate Education Committee discusses special education rights recovery

Teach the Vote
Texas Legislature Testing | Accountability
Date Posted: 4/24/2019 | Author: Mark Wiggins
Senate Education Committee meeting, April 23, 2019.
The Senate Education Committee met Tuesday, April 23, 2019, to consider another round of bills, including one addressing the recovery of special education rights. The committee also voted to advance several bills, a list of which can be found at the bottom of this post.
The committee heard testimony on Senate Bill (SB) 139 by Sen. Jose Rodriguez (D-El Paso), which would require the Texas Education Agency (TEA) to develop a notice for distribution and internet posting that includes public education information management system (PEIMS) reporting changes for special education indicators and the rights of children to special education evaluation. The bill would also require districts to include additional information on the notice about initiating a referral for special education services, and require TEA to reimburse districts using federal funds for increases in evaluations. ATPE supports this bill.
Senators also heard the following bills:
SB 232 by Sen. Jose Menendez (D-Dallas), which would require a school district to notify parents that Algebra II is not required to graduate, as well as the consequences of not completing Algebra II with regard to eligibility for automatic college admission and financial aid.
SB 293 by Sen. Eddie Lucio Jr. (D-Brownsville), which would improve educator preparation and training to better prepare teachers to serve students with disabilities. ATPE supports this bill.
SB 451 by Sen. Beverly Powell (D-Burleson), which would allow the bilingual education allotment to be used for staff salaries, not just salary supplements. ATPE supports this bill.
SB 508 by Sen. Borris Miles (D-Houston), which would require TEA to develop a statewide online education and career advising tool to assist in post-secondary planning. The bill would also create a $5 million grant program for districts and charters to reimburse companies that offer paid internships for CTE students.
SB 514 by Sen. Rodriguez, which would require a school board to adopt a written policy regarding students' right to exercise freedom of the press at school. The bill would limit staff's authority to control content, but would also protect staff from adverse actions if they act in defense of a student's rights under the bill.
SB 629 by Sen. Pat Fallon (R-Prosper), which would require online publication of an enormous amount of school district financial information.
SB 869 by Sen. Judith Zaffirini (D-Laredo), which would update the guidelines on food allergies and require school boards and governing bodies of charters to update their policies on caring for students with food allergies who are at risk of anaphylaxis.
SB 1016 by Sen. Powell, which would require TEA to audit teacher professional development requirements every four years, as opposed to "periodically." The bill would ask the agency, with input from stakeholders, to seek to eliminate any unnecessary topic-specific training requirements.
SB 1284 by Sen. Miles, which would create a competitive grant program largely for medical providers to promote early literacy.
SB 1374 by Sen. Angela Paxton (R-McKinney), which would allow concurrent enrollment in Algebra I and geometry.
SB 1600 by Sen. Bob Hall (R-Edgewood), which would require school districts to post information on their websites explaining any termination or nonrenewal of the superintendent and related severance agreements.
SB 1828 by Sen. Jose Menendez (D-San Antonio), which would require the governor designate a week as Holocaust Remembrance Week in public schools.
SB 2074 by Sen. Paxton, which outlines the ability of school districts to contract with and reimburse private employers providing career and technical education (CTE) paid internships to students using CTE funds.
SB 2283 by Sen. Donna Campbell (R-New Braunfels). Under current law, a person is ineligible to serve as a member of a school board of trustees if they have been convicted of paying for prostitution. This bill would add a felony and a Class A misdemeanor to that list.
SB 2201 by Sen. Fallon, which would term-limit trustees in districts with more than 20,000 students to three 3-year or two 4-year terms. The bill would require a district to develop one-year, three-year, and five-year plans for improving student outcomes in reading and math, with goals broken up by demographic categories including income, native language, ethnicity, and gender. The district would be required to report progress on this plan annually.
The committee voted to advance the following bills to the full Senate:
SB 713, which would establish a mentor teacher allotment and additional support programs for mentor teacher programs. ATPE supports this bill.
SB 722, which states that "the board of trustees may not make a severance payment to a superintendent in an amount greater than one year's salary under the superintendent's terminated contract." Sen. Royce West (D-Dallas) voted against the bill.
SB 740, which would create a "Texas Public Finance Authority" empowered to loan money to districts no larger than those with 1,600 students in average daily attendance (ADA). Sen. Hall voted against the bill, and Sen. West registered himself as present and not voting.
SB 1133, which states that a school district may not have a business interest in an entity or own real property associated with real estate and rental and leasing; arts, entertainment, and recreation; or accommodation and food services — in other words, a water park.
SB 1659, which would require the School Land Board (SLB) to transfer revenue from real estate to the State Board of Education (SBOE) for permanent school fund (PSF) investment and divest and transfer most non-real estate investment assets to the SBOE.
SB 2117, which would allow districts that have been granted program charters by their board and have contracted with a charter to jointly operate a campus and receive district-charter funding under last session's SB 1882.
SB 2293, which would make charters subject to the provision of Chapter 617, Government Code, prohibiting collective bargaining and strikes. ATPE supports this bill to create parity between the laws pertaining to charter schools and those that already apply to traditional public schools. Sens. Watson and West voted against the bill.
SB 1454, which would create a mechanism through which TEA could elect to transfer the remaining funds of a defunct charter to another charter holder.
06/02/2023
The HB 100 voucher scheme dies at the end of regular session, plus a special session and the TEA takeover of Houston ISD begin.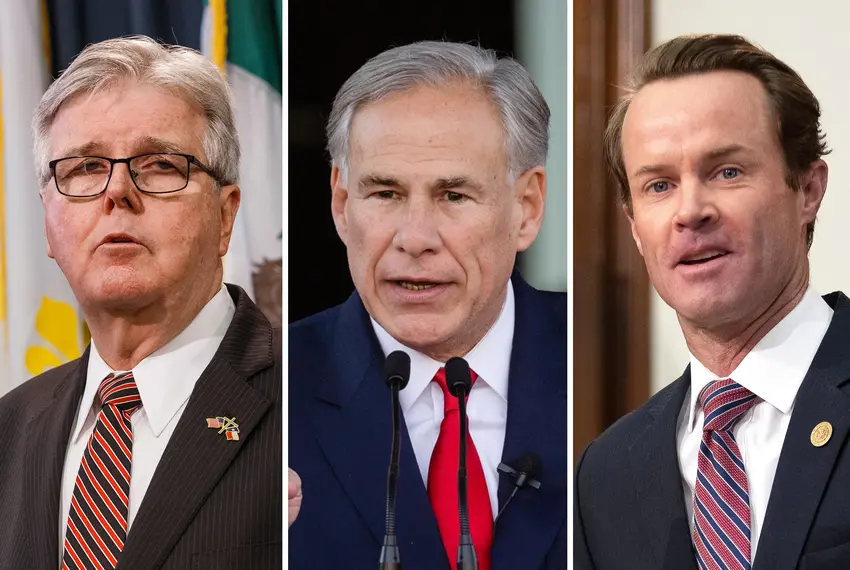 06/01/2023
Always happy to castigate the Texas House, Patrick breaks form to criticize the governor as misinformed and unsympathetic toward homeowners.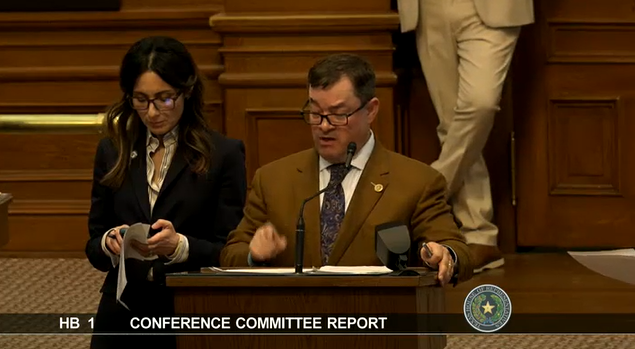 School Finance, Retirement | TRS | Social Security, Texas Legislature, Privatization | Vouchers, Educator Compensation | Benefits
05/30/2023
HB 100 was a casualty of a breakdown in communications between the House and Senate as the regular session drew to a close.