Texas House takes first record vote against vouchers during budget debate

Teach the Vote
School Finance Texas Legislature Privatization | Vouchers
Date Posted: 4/06/2023 | Author: Jennifer Mitchell
The Texas House of Representatives has begun its floor debate today on House Bill (HB) 1 by Rep. Greg Bonnen (R–Friendswood), the state budget bill. The consideration of the bill and hundreds of amendments prefiled by lawmakers earlier this week is expected to take up the entire day. Past budget debates on the House floor have stretched overnight into the early morning hours, often marked by raucous interchanges between legislators on a vast array of issues affected by the state budget.

Many House members have filed amendments seeking to rededicate money from one part of the budget to another for pet projects and separate bills. Such measures not preapproved by the House leadership and Appropriations Committee seldom make it into the final budget, however. Many are placed in Article XI of the budget, a "wish list" area of the bill that becomes an eventual graveyard for many line-item appropriations.


One of the most notable debates of the day has been on a floor amendment by Rep. Abel Herrero (D-Corpus Christi) to prohibit state funds from being used for any type of private school voucher. Herrero has authored similar budget amendments in past legislative sessions, which have passed by wide, bipartisan margins. Republican Reps. Ernest Bailes (R–Shepherd), Glenn Rogers (R–Graford), Stan Lambert (R–Abilene), Ken King (R–Canadian), and Charlie Geren (R–Fort Worth) signed onto the amendment as co-sponsors. ATPE encouraged our members to share support for the amendment, and thousands of them sent messages to their lawmakers this week.

After enduring intense lobbying by Gov. Greg Abbott (R), a handful of legislators spoke against the amendment, arguing that the House should wait for the public to weigh in on vouchers at next week's HPE committee hearing – one that most public school employees obviously will not be able to attend on a school day. Among them was House Public Education (HPE) Committee Chairman Brad Buckley (R–Killeen), who suggested the House should save its voucher debate for bills other than the budget. The committee is scheduled to hear several bills on education savings account (ESA) vouchers next Tuesday, April 11. Buckley moved to table (and effectively kill) the Herrero amendment, but that motion failed by a vote of 64 ayes and 71 nays.

Ultimately, the House voted to adopt Herrero's anti-voucher amendment by a vote of 86 ayes to 52 nays with 11 representatives registering as "present not voting." View an unofficial breakdown of the vote here. Other amendments aimed at putting more money into the budget for teacher compensation or shifting some of HB 1's tax relief funding to different education-related priorities were not successful.

The House vote against vouchers happened minutes before the Senate began its voucher debate on Senate Bill (SB) 8 by Sen. Brandon Creighton (R–Conroe). The discussion on the Senate floor is ongoing as of this writing, and ATPE will provide updates on our blog tomorrow. Under the direction of its presiding officer, Lt. Gov. Dan Patrick (R), the upper chamber is expected to pass its voucher bill today. However, SB 8 appears even less likely to make it through the opposite chamber in light of today's House vote on the amendment to prevent voucher funding.
 
---
UPDATE: 
The House passed the budget bill, HB 1, Thursday evening by a vote of 136 to 10. The Senate passed its voucher bill, SB 8, by a vote of 18 to 13. All Senate Democrats and one Republican, Sen.
Robert Nichols
(R–Jacksonville) voted against the voucher bill, while all other Republican senators voted for SB 8. Read more about the House and Senate floor action in our
Teach the Vote Week in Review for April 7, 2023
.
06/02/2023
The HB 100 voucher scheme dies at the end of regular session, plus a special session and the TEA takeover of Houston ISD begin.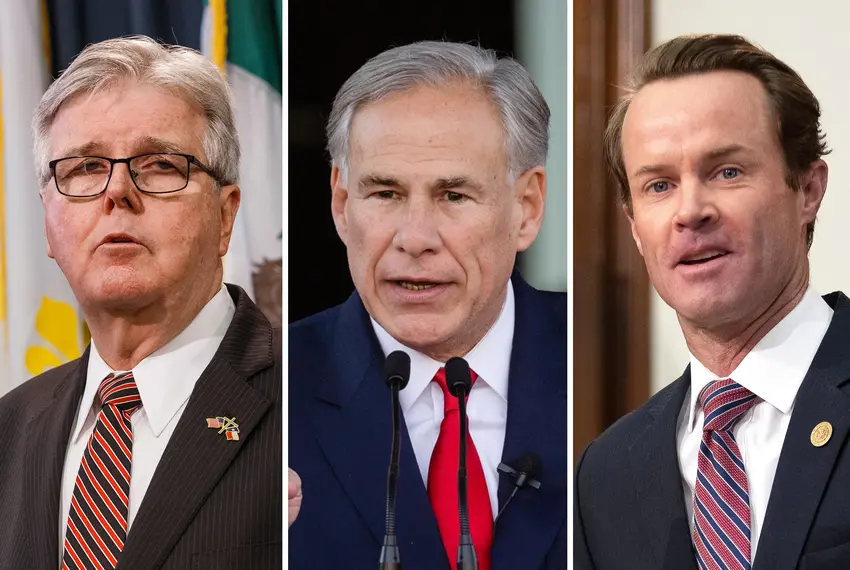 06/01/2023
Always happy to castigate the Texas House, Patrick breaks form to criticize the governor as misinformed and unsympathetic toward homeowners.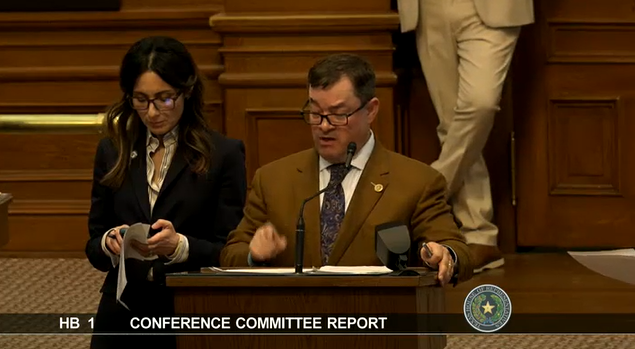 School Finance, Retirement | TRS | Social Security, Texas Legislature, Privatization | Vouchers, Educator Compensation | Benefits
05/30/2023
HB 100 was a casualty of a breakdown in communications between the House and Senate as the regular session drew to a close.