Teach the Vote's Week in Review: May 19, 2023

Teach the Vote
Date Posted: 5/19/2023
The ATPE Governmental Relations team recaps the past week's education news, legislative and election updates, and regulatory developments.
---
SB 8/VOUCHERS: Saturday, May 20, is the deadline for House committees to report Senate bills out of committee. The committee substitute to Senate Bill (SB) 8 by Senate Education Committee Chairman Brandon Creighton (R–Conroe) is currently pending in committee. SB 8 is the Senate's major voucher legislation, and the committee substitute added a significant revamp of the standardized testing/accountability system to the bill's language. As ATPE Lobbyist Tricia Cave recaps in this blog post, the House Public Education (HPE) Committee considered the bill Monday during a hearing at which no public testimony was taken. ATPE provided written comments from both ATPE Governmental Relations and our membership to every House office. HPE Committee Chairman Brad Buckley (R–Salado) has indicated he does not plan to hold any further committee meetings during the regular session. Although that is good news, no bill is truly dead until sine die. Now is the point in session when legislation like the SB 8 voucher could be sneaked into other bills that are close to passing via amendments. It is more important than ever to be vigilant against last-minute scheming.
Gov. Greg Abbott (R) has indicated his intention to call a special session on vouchers, which will give educators another set of opportunities to weigh in. We encourage the public education community to continue contacting their lawmakers to share their opposition to vouchers of any type. It is critical that the Legislature knows we are watching for attempts to amend the language onto other bills and will continue to fight vouchers, no matter what time of year a special session is called.
Rep. Alma Allen (D–Houston) delivered a passionate speech in opposition to SB 8 and vouchers of any type during Monday's HPE hearing. If you haven't watched it yet, please do, and please consider sharing it with your colleagues.
---
SCHOOL SAFETY:
The Senate Education Committee held an impromptu meeting Tuesday to vote on a handful of bills, including the omnibus school safety legislation shepherded by Sen. Robert Nichols (R–Jacksonville). The committee advanced House Bill (HB) 3 by Rep. Dustin Burrows (R–Lubbock), which combines aspects of three pieces of legislation: Burrows' original bill version of HB 3, HB 13 by Rep. Ken King (R–Canadian), and Senate Bill (SB) 11 by Sen. Nichols. It is important to note that HB 3 contains less funding than school districts estimate its new safety requirements will cost. ATPE Senior Lobbyist Mark Wiggins has more in this meeting recap.
Thursday was the five-year anniversary of the shootings at Santa Fe High School near Houston. Eight students and two educators were killed during that mass shooting, and 13 others were injured. Sen. Roland Gutierrez (D–Uvalde) marked the anniversary with a powerful, emotional speech on the Senate floor after his attempt to amend HB 2454 by Rep. Ryan Guillen (R–Rio Grande City) to include a "raise the age" provision was defeated on a point of order. Wednesday, May 24, will be the one-year anniversary of the mass shooting at Uvalde CISD's Robb Elementary School, where 19 students and two teachers were killed.
---
SCHOOL LIBRARIES: 
The Senate Education Committee voted Thursday to advance to the full Senate an omnibus school library bill, utilizing House Bill (HB) 900 by Rep. Jared Patterson (R–Frisco) as the vehicle. The committee did not offer the substitute when HB 900 was heard, meaning there was no opportunity for public testimony on the Senate's committee substitute for the bill before it was put to a vote. The committee-approved version combined elements of two separate pieces of legislation intended to place restrictions around which books are allowed in school libraries. Sen. Angela Paxton (R–McKinney) amended HB 900 to include components of her Senate Bill (SB) 13, which ATPE opposed as initially filed due to concerns over its vague definitions of harmful content. The newly expanded bill would retain that problematic definition in addition to requiring the creation of school library advisory councils as proposed in SB 13. The Senate changes to HB 900 would also require school districts to give parents the option to be notified whenever their child checks out a library book. The omnibus version of HB 900 retains the original House bill's language requiring the creation of a rating system for library books; however, the new version delegates that task to the Texas Education Agency (TEA) instead of textbook vendors as initially filed. Check out ATPE Senior Lobbyist Mark Wiggins' blog post for more details on other bills voted out by Senate Education Thursday.
---
ATPE PODCAST: 
In the latest episode of The ATPE Podcast, ATPE Governmental Relations Director Monty Exter and Managing Editor David George discuss the remaining days of the legislative session and the dwindling possibility that lawmakers will do the right thing and use a historic budget surplus to provide a teacher pay raise and address other educator recruitment and retention issues. How can educators continue to make an impact? Listen and find out.
---
06/02/2023
The HB 100 voucher scheme dies at the end of regular session, plus a special session and the TEA takeover of Houston ISD begin.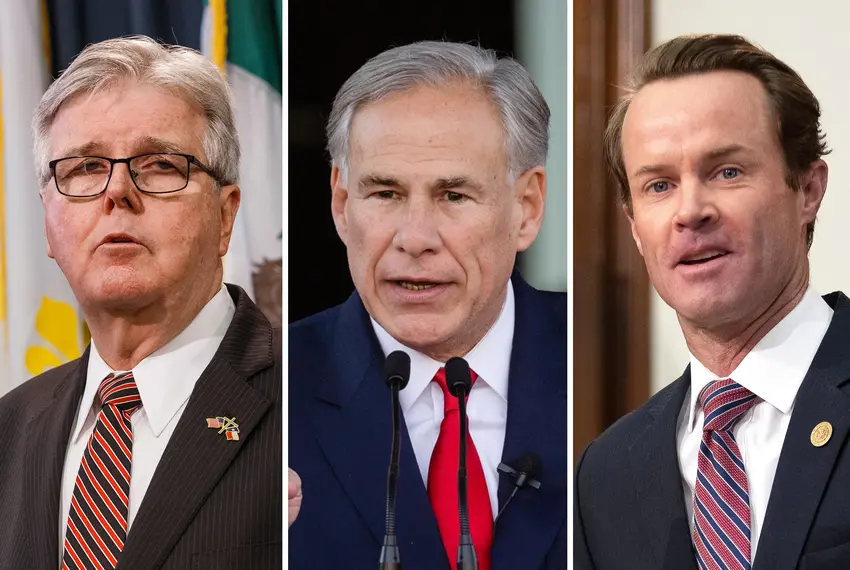 06/01/2023
Always happy to castigate the Texas House, Patrick breaks form to criticize the governor as misinformed and unsympathetic toward homeowners.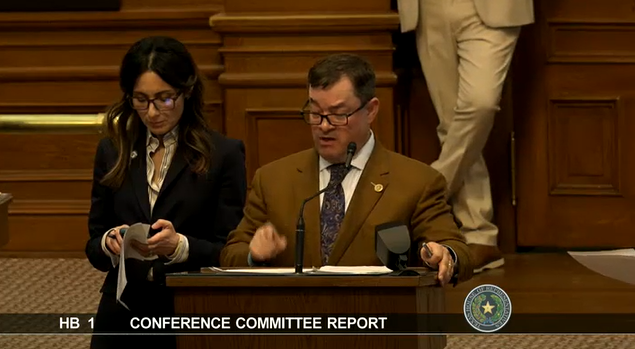 School Finance, Retirement | TRS | Social Security, Texas Legislature, Privatization | Vouchers, Educator Compensation | Benefits
05/30/2023
HB 100 was a casualty of a breakdown in communications between the House and Senate as the regular session drew to a close.