Senate Education Committee advances omnibus school library bill

Teach the Vote
School Finance Educator Preparation | Certification Texas Legislature Curriculum | Instruction TEA | Commissioner | SBOE Deregulation | Charter Schools School Safety
Date Posted: 5/18/2023 | Author: Mark Wiggins
The Senate Education Committee voted Thursday, May 18, 2023, to advance to the full Senate an omnibus school library bill, utilizing House Bill (HB) 900 by Rep. Jared Patterson (R-Frisco) as the vehicle. The committee-approved version combined elements of two separate pieces of legislation intended to place restrictions around which books are allowed in school libraries.

Sen. Angela Paxton (R-McKinney) amended HB 900 to include components of her Senate Bill (SB) 13, which ATPE opposed as initially filed due to concerns over its vague definitions of harmful content. The newly expanded bill would retain that problematic definition in addition to requiring the creation of school library advisory councils as proposed in SB 13.


The Senate changes to HB 900 would also require school districts to give parents the option to be notified whenever their child checks out a library book. The omnibus version of HB 900 retains the original House bill's language requiring the creation of a rating system for library books, however the new version delegates that task to the Texas Education Agency (TEA) instead of textbook vendors as initially filed.

The latest version includes amended liability language that states district and charter employees are not liable for any claim or damage resulting from the unintentional violation of the new regulations or if the violation was remedied after the district or charter became aware of the violation.

HB 900 advanced to the full Senate by a vote of 10-3, with Sens. Morgan LaMantia (D-South Padre Island), Jose Menendez (D-San Antonio), and Royce West (D-Dallas) opposing. There was no opportunity for public testimony on the Senate's committee substitute for HB 900 before it was put to a vote today.

The committee also voted to advance the following bills on which ATPE registered a position:
The committee heard testimony Thursday morning on HB 890 by Rep. Keith Bell (R-Forney), the House version of which would establish a process through which someone may file a complaint against a school district. ATPE supported the bill as passed by the House but revised its position to oppose HB 890 after Sen. Brandon Creighton (R-Conroe) presented a committee substitute that significantly altered the bill.

The substitute included aspects of SB 595 by Sen. Lois Kolkhorst (R-Brenham), SB 8 by Creighton, and SB 2565 by Creighton, among others, that significantly increase the administrative burdens on educators. It includes provisions from SB 8 regarding parental rights as well as a prohibition against vaccine mandates and "don't say gay" language applicable to K-12 instruction. The substitute for HB 890 does not include the private school voucher language that is in SB 8. The Senate Education Committee voted to advance its version of HB 890 Thursday afternoon.

The committee also heard testimony on the following bills on Thursday's agenda:
06/02/2023
The HB 100 voucher scheme dies at the end of regular session, plus a special session and the TEA takeover of Houston ISD begin.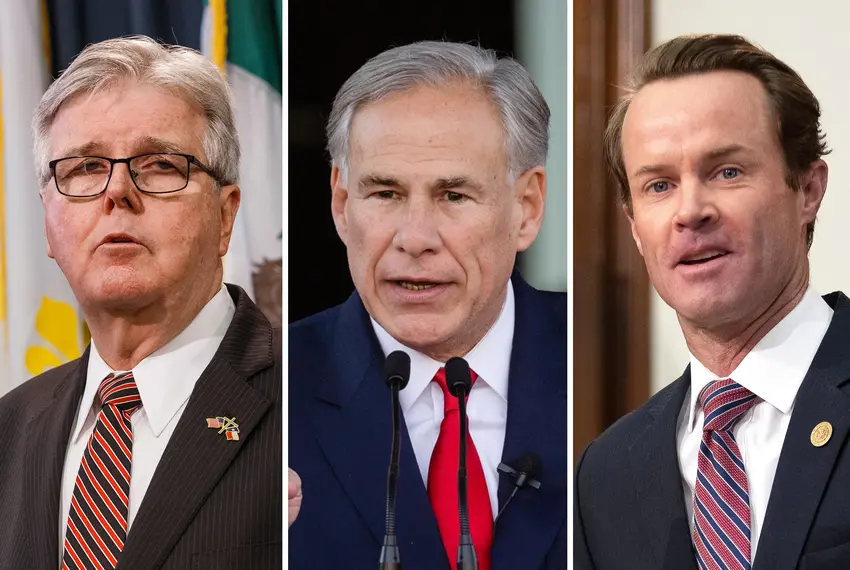 06/01/2023
Always happy to castigate the Texas House, Patrick breaks form to criticize the governor as misinformed and unsympathetic toward homeowners.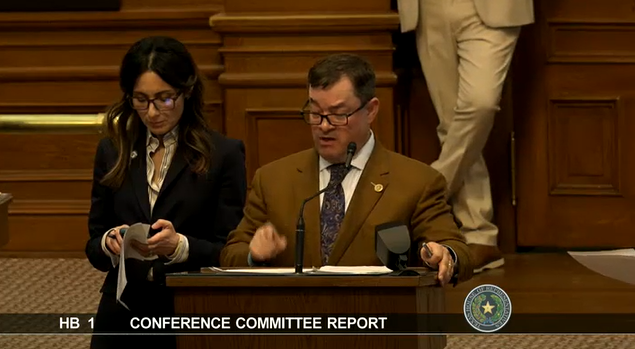 School Finance, Retirement | TRS | Social Security, Texas Legislature, Privatization | Vouchers, Educator Compensation | Benefits
05/30/2023
HB 100 was a casualty of a breakdown in communications between the House and Senate as the regular session drew to a close.