Teach the Vote's Week in Review: Jan. 13, 2023

Teach the Vote
Date Posted: 1/13/2023
The ATPE Governmental Relations team recaps the past week's education news, legislative and election updates, and regulatory developments. 
---
SESSION: The 88th Texas Legislature convened Tuesday in Austin, where it meets every odd-numbered year for 140 days to consider legislation on all manner of subjects, including public education.
On the first day of the session, Speaker Dade Phelan (R-Beaumont) easily won reelection as the presiding officer of the Texas House of Representatives. Phelan was supported by an overwhelming bipartisan majority of Republicans and Democrats, with only three of the chamber's 150 members voting against him.
Public education is expected to be a hotly contested issue this session with Gov. Greg Abbott (R) and a cadre of largely out-of-state activists vowing to pass a voucher that would rob money from public school classrooms while driving up local property taxes. The ATPE lobby team is hard at work advocating on this issue and the rest of ATPE's member-developed legislative priorities. Read more about the first day of session in this post by ATPE Senior Lobbyist Mark Wiggins.
---
BUDGET SURPLUS: State Comptroller Glenn Hegar (R-Texas) kicked off the week unveiling the biennial revenue estimate (BRE) on Monday. The BRE informs state legislators how much money is available for the next two-year budget cycle. Hegar advised that the state will have a $32.7 billion surplus as lawmakers prepare the 2024-25 state budget.
That's a total of $188.2 billion available in general revenue for the next two years, which is 26% more than the last budget cycle. Hegar explained the increase as a result of economic growth, high gas prices, and inflation. The comptroller estimated the economic stabilization fund (ESF), also known as the "rainy day fund," will reach an all-time high of $27.1 billion.
Constitutional spending caps will limit lawmakers' ability to spend the entirety of the surplus, but Hegar and others – including Speaker Phelan – referred to the windfall as a "once-in-a-generation opportunity" to invest in critical state programs. Read more about Monday's BRE announcement in this article by the Texas Tribune.
---

TRS: Gov. Abbott on Monday announced the appointment of Brittny Allred and Elvis Williams to the Teacher Retirement System Board of Trustees and the reappointment of John Elliott. Read more about the appointments in this post by ATPE Governmental Relations Director Monty Exter.
---
ATPE: Registration is open for ATPE at the Capitol, our political involvement training and lobby day event held during each legislative session. Exclusively for ATPE members, the event is taking place Feb. 20-21 at the Austin Marriott Downtown and the Texas State Capitol. ATPE at the Capitol will feature training sessions, Q&A with a panel of legislators, opportunities to engage with the media, visits to legislative offices, and an optional evening fundraising event. There is no registration fee for ATPE members to attend, and travel incentives are available. The hotel deadline is Jan 26. Learn more and register at atpe.org/aatc.
Texas Legislature
01/23/2023
Texas Lt. Gov. Dan Patrick (R) announced Senate committee assignments Monday for the 2023 legislative session.
01/20/2023
Texas state leaders were inaugurated this week and previewed their priorities for the legislative session now underway. Read more from the ATPE lobby team.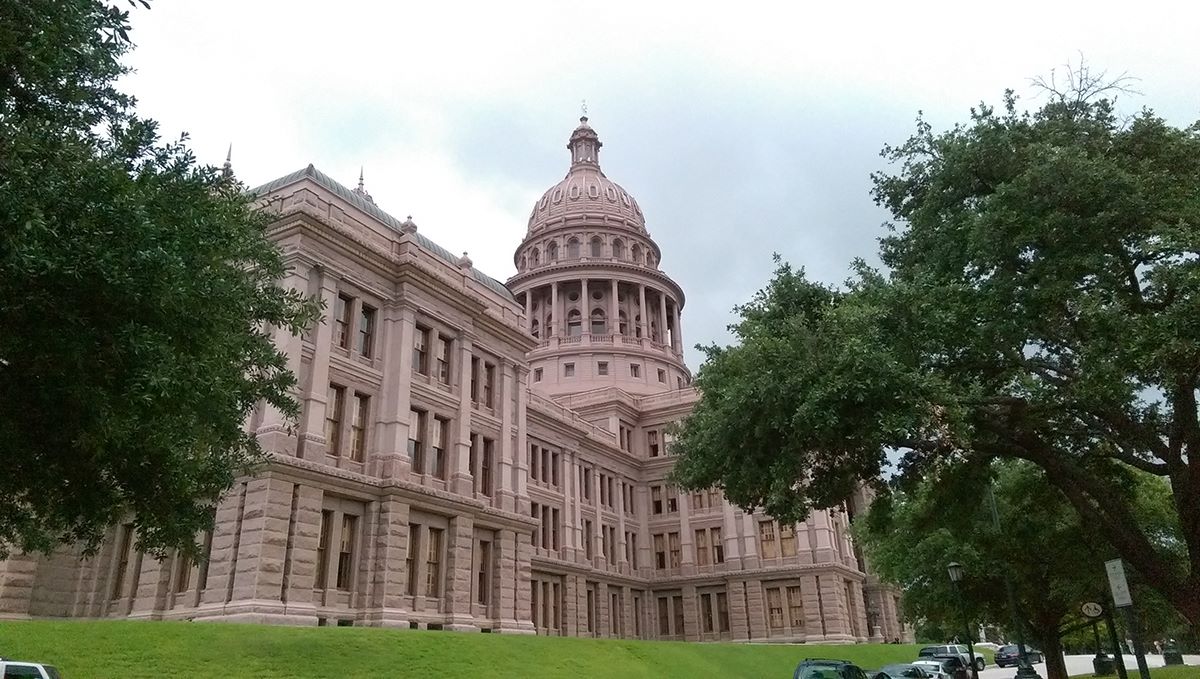 01/17/2023
Lt. Gov. Dan Patrick used the Jan. 17 event to announce he is "all in" with Gov. Greg Abbott on passing a voucher bill this session.