Teach the Vote's Week in Review: March 11, 2016

Teach the Vote
Date Posted: 3/11/2016 | Author: Jennifer Mitchell, CAE
Happy Friday! Here's a recap of this week's news:
---
The March 1 Texas
primary elections
were historic in many ways. Some closely watched races resulted in narrow margins of victory and even prompted recounts and further analysis of the ballots in some instances.
Hugh Shine prevails in recount for Texas's House District 55 seat. In
House District 55
, incumbent Rep. Molly White (R) faced a tough challenge by Hugh Shine (R), who was endorsed by Texas Parent PAC. Shine defeated White in the Republican primary election on March 1, but White asked for a recount. As reported this week, Shine remained the winner by a margin of 104 votes upon completion of the recount, and White conceded her loss to him. Shine will become the new state representative for the central Texas district since there are no Democratic, third-party, or independent candidates on the ballot in November. Meanwhile, in the closely watched race to succeed Sen. Kevin Eltife (R) in
Senate District 1
, there is still no answer as to which candidate will earn the second place spot and a right to compete in a runoff against front-runner Bryan Hughes (R). It was initially reported that David Simpson (R) edged out James K. "Red" Brown (R) for second place by only 13 votes, but officials have been busy this week counting all the votes, including provisional ballots and military ballots often submitted by mail from members of the armed services who reside in the district but are currently stationed outside the country. Our friends at
The Texas Tribune reported yesterday
that Simpson and Brown "traded places intermittently throughout the week as results from provisional ballots across the district's 16 counties came in. At various points on Thursday, each candidate appeared to have won by a handful of votes as they contended for a chance to face state Rep. Bryan Hughes, R-Mineola, in a runoff to replace retiring state Sen. Kevin Eltife, R-Tyler. Once official canvassed results are finalized, the third-place candidate will have the opportunity to request a recount." Stay tuned to Teach the Vote for updates on this extremely close race. Check out last week's 
blog post
 to read more results from the March 1 primaries and previews of major runoffs. Visit the 
2016 Races
 pages to view runoff candidates' voting records, responses to the ATPE candidate survey, and additional information.  
---
ATPE Lobbyist Kate Kuhlmann contributed the following update on education-related developments in the nation's capital this week. The U.S. Senate Committee on Health, Education, Labor and Pensions (HELP) met Wednesday, March 9, to consider the
nomination of Dr. John King to serve as Secretary of Education
. Dr. King is currently functioning as the acting secretary after serving as the Deputy Education Secretary at the Department of Education (ED) under Secretary Arne Duncan. After being nominated by President Obama to fill the post, the
HELP committee convened a confirmation hearing on the nomination
in late February where King was asked to weigh in on issues of importance to public education. In its markup this week, the HELP committee voted 16-6 to advance King's nomination to the full Senate. In his closing comments, Chairman Lamar Alexander (R-TN) said he hoped the Senate would promptly confirm Dr. King, highlighting the need for accountable leadership as ED works to implement the new Every Student Succeeds Act (ESSA). The six no votes came from Republican members of the committee, but Democratic Senator Elizabeth Warren of Massachusetts also expressed hesitation. She said she would not be able to support Dr. King's nomination in the full Senate until she gets answers to her policy questions on student loans and for-profit colleges. In related news, Dr. King continued his Capitol Hill budget tour this week. King testified Thursday before the Senate Appropriations Subcommittee on Labor, Health and Human Services, Education and Related Agencies. We r
eported late last month
that he testified before the House Committee on Education and the Workforce. King is making the rounds to defend President Obama's FY 2017 budget proposal.  
---
The Texas Education Agency (TEA) recently posted proposed new commissioner's rules to implement a major
pre-Kindergarten grant program
 pursuant to Rep. Dan Huberty's (R-Kingwood) House Bill (HB) 4 that passed in 2015. Under the program, school districts and charter schools that implement certain quality standards for curriculum, teacher qualifications, academic performance, and family engagement may apply for grant funding starting in 2016. The commissioner is required to propose and adopt rules to determine parameters for the grants. ATPE Lobbyist Monty Exter contributed the following additional information about the rulemaking process that is underway now: ATPE submitted formal written input on the proposed rules earlier this week. Our comments addressed funding, flexibility, standards, and reporting. First, we suggested adding some simple procedures to give grantees a better sense of certainty on funding levels for budgeting purposes. We called for additional flexibility in choosing or creating instruments to assess the progress of pre-K students. We praised the agency for upholding high standards for pre-K teachers while requesting clarification that grantees can use their grant dollars to help educators meet those higher standards. Finally, we cautioned against making the same mistakes on overemphasis of accountability measures, particularly those driven by standardized assessment data, that have plagued middle and upper grade levels for years, if not decades. Read ATPE's full comments on the proposed pre-K rules
here
.  
---
Don't forget to set your clocks forward this weekend!
School Finance, Educator Preparation | Certification, Retirement | TRS | Social Security, Texas Legislature, Curriculum | Instruction, Privatization | Vouchers, School Safety, Educator Compensation | Benefits
03/24/2023
ATPE testifies against vouchers at marathon Senate Education Committee hearing, plus House committees hear bills on student restraint, curriculum issues, pre-k certification, and more.
03/23/2023
The Texas Senate Education Committee heard overwhelming opposition to school vouchers in a marathon hearing Wednesday, March 23.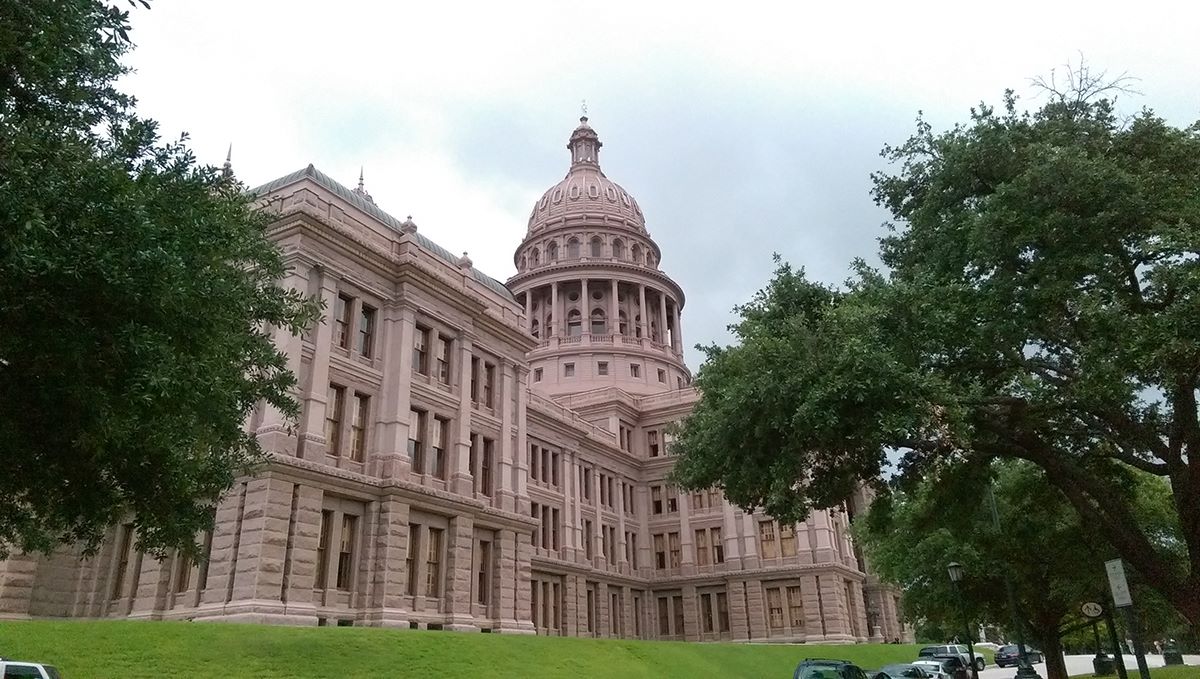 Educator Preparation | Certification, Texas Legislature, Curriculum | Instruction, Privatization | Vouchers, School Safety, Testing | Accountability
03/23/2023
The pace at the Capitol noticeably increased this week, including in the House Public Education Committee where ATPE testified on several bills.