ATPE meets virtually with Texas Congressional delegation

Teach the Vote
Congress | Federal
Date Posted: 8/06/2020
Submitted by ATPE Contract Lobbyist David Pore of Hance Scarborough, LLP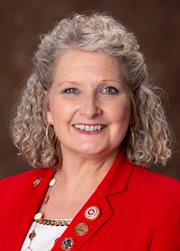 Tonja Gray
Jimmy Lee
Newly inaugurated ATPE State President Jimmy Lee and immediate Past President Tonja Gray spent time in July joining me and the ATPE Governmental Relations team for a series of online roundtable policy discussions with key members of the Texas Congressional Delegation and their staffs.  Although perhaps not as effective (nor as much fun) as the annual state officer trip to Washington, DC, we made progress in our federal advocacy efforts and built on existing relationships with the delegation. Our goal was to provide input to the members who sit on the key committees of jurisdiction on the policy issues important to Texas educators, parents, and students. We focused our discussions on safely returning to school, federal COVID-19 relief funding for education, and the GPO/WEP Social Security offsets that continue to reduce the benefits of retired educators and other public servants.
Rep. Joaquin Castro (D-TX 20) sits on the House Education and Labor Committee that has oversight over the U.S. Department of Education (ED) and how they spend the money appropriated for K-12 and higher education by the Congress. The congressman and his Education Legislative Assistant Kaitlyn Montan joined us for a great discussion of the challenges facing Texas educators, administrators, parents, and students as we work to return to the classroom safely. ATPE leaders stressed the importance of local, district-level decision making and the need for flexibility for school districts to be able to return virtually, in-person, or with a hybrid model where appropriate. The congressman agreed that federal money should not be used to incentivize one return model over another and that ED should not divert limited federal taxpayer money appropriated for COVID-19 relief for public schools to private schools or for the virtual voucher pet projects of U.S. Secretary of Education Betsy DeVos. Rep. Castro committed to using his role on the committee to conduct robust oversight and make sure the department follows the law as Congress intended.
Rep. Van Taylor (R-TX 3) also sits on the House Education and Labor Committee and represents a North Texas district with over 4,000 ATPE members. The congressman's Legislative Director Jett Thompson met with us, and while less enthusiastic about the need for strong oversight of ED, he did agree that Secretary DeVos should stick to congressional intent when implementing the COVID-19 relief bills, including in how taxpayer money is distributed to private schools.
Rep. Lloyd Doggett (D-TX 35) sits on the House Ways and Means Committee and has been a long time cosponsor and champion for legislation completely repealing the WEP and the GPO. The repeal bills have never made it out of committee due to their enormous costs to the Social Security trust fund and the inequities that would be created for private sector beneficiaries. Rep. Doggett's Legislative Assistant Sarah Jones met with us and informed us that the congressman does not support the more limited bill repealing the WEP that has been authored by Ranking Member Kevin Brady (R-TX) or the version introduced by committee Chairman Richard Neal (D-MA). Surprisingly, Jones stated that Rep. Doggett did not support the Neal bill because it "is not paid for," despite his long-time support for the full repeal bill that costs the Social Security trust fund much more than either the Brady or Neal WEP repeal bills. Although she did express support from the congressman on our position regarding how ED is spending COVID-19 relief funds, we let Jones know that Congressman Doggett's opposition to the WEP repeal bills was inconsistent with his previous positions on the issue and extremely disappointing to Texas public educators, both active and retired.
ATPE state officers and lobbyists met with Rep. Jodey Arrington via Zoom, July 28, 2020, to discuss COVID-19 considerations and Social Security reform.
Rep. Jodey Arrington (R-TX 19) also sits on the House Ways and Means Committee and has emerged as a champion for legislation to repeal the WEP and replace it with a proportional formula. We discussed with him the partisan breakdown of previously bipartisan legislation authored by committee Chairman Neal and Ranking Member Brady that has now devolved into two separate bills bogged down and unlikely to move before the election in November. Tonja Gray relayed on-the-ground concerns about the return to school from Abilene ISD, which lies in Arrington's congressional district, while Jimmy Lee spoke from his unique perspective as a retired career educator, statewide leader, and the husband of a superintendent. While we agreed to disagree with the congressman on his position that it is appropriate to use federal relief money to incentivize in-person teaching this fall, regardless of the health and safety concerns of the district, we expressed our sincere appreciation for his open line of communication with ATPE and his strong support in the Ways and Means Committee for addressing the WEP. Arrington also praised ATPE for its professional approach to working with officeholders, expressing his belief that the national union groups "are not winning anyone over" in Washington.
Unfortunately, our senior U.S. Senator John Cornyn (R-TX) was unavailable to meet with ATPE's statewide leadership and the governmental relations team. Although his Legislative Assistant Clair Sanderson met with us, she was unable to commit the senator to a position on how ED is implementing the CARES Act and spending federal taxpayer money appropriated for COVID-19 relief for education. We also discussed the Senate companion to the Brady WEP bill that Senator Ted Cruz has introduced, which to date, Senator Cornyn has not cosponsored.
It is important for our elected officials at every level to hear directly from professional educators about the issues you face, such as returning to school safely, how our tax dollars are spent on education, and how federal Social Security laws affect your retirement. I am grateful to Tonja and Jimmy for taking the time to participate in these roundtable discussions. They both are outstanding ambassadors for ATPE and for public education as a whole. Thank you, Tonja and Jimmy!
06/02/2023
The HB 100 voucher scheme dies at the end of regular session, plus a special session and the TEA takeover of Houston ISD begin.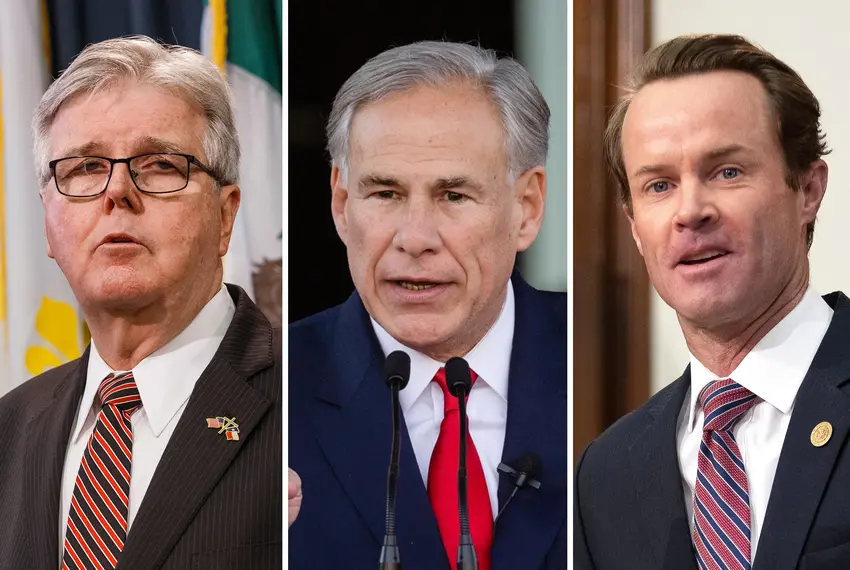 06/01/2023
Always happy to castigate the Texas House, Patrick breaks form to criticize the governor as misinformed and unsympathetic toward homeowners.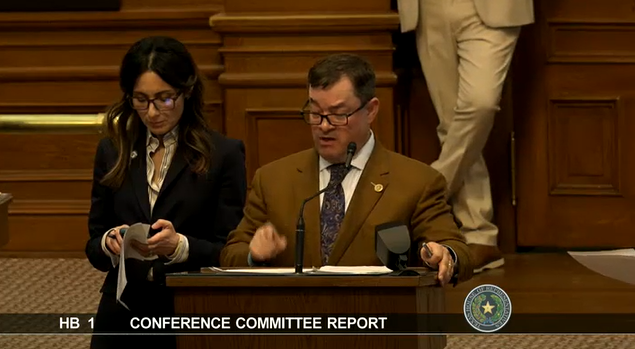 School Finance, Retirement | TRS | Social Security, Texas Legislature, Privatization | Vouchers, Educator Compensation | Benefits
05/30/2023
HB 100 was a casualty of a breakdown in communications between the House and Senate as the regular session drew to a close.