Why the special election runoff for Texas House District 118 is extra special

Teach the Vote
Texas Legislature Elections Privatization | Vouchers
Date Posted: 10/21/2021
Early voting has begun in the special election runoff in Texas House District (HD) 118. Here's a look at why this special election has some extra special characteristics.
First, here are the candidates vying to become the new state representative for HD 118 with links to their individual profiles on ATPE's nonpartisan Teach the Vote website:

Voting Logistics for HD 118
Because the special election coincides with the November 2 general election, residents of HD 118 are eligible to vote on two separate ballots: The general election ballot, including proposed constitutional amendments, and the special election ballot for HD 118.
HD 118, which is outlined in red on the map shown here, is entirely inside Bexar County. (Click the map image to open a larger version or zoom in.)

For the Nov. 2 election, Bexar County voters can cast their general election ballot anywhere in the county. However, HD 118 residents can only vote for their next state representative if they go to a polling station located within the HD 118 boundaries (as shown on the map in red). Therefore, residents of HD 118 should plan to vote close to home. 
During the early voting period, HD 118 residents can cast both their special election ballot and the general election ballot at one of three early voting locations. The early voting period runs from Monday, October 18, through Friday, October 29. On Election Day, November 2, HD 118 residents are encouraged to vote at the precinct listed on their voter registration card to ensure they get both ballots. 
What if you live in HD 118 but you already voted outside the district? Not to worry, you can still select your next representative for the Texas House. Because the special election ballot is separate from the general election ballot, just go to an early voting or Election Day polling place inside of the district to cast your special election ballot. If you already voted in the general election, you will not be able to cast a second ballot in that election. 
Bexar County educators who have questions about how to properly cast their ballots in the upcoming election can contact the Bexar County Elections Administrator. 

Election Implications for Public Education
Much like another special election recently held in HD 10, this race features a matchup between candidates with conflicting views on many public education issues, including private school vouchers.
Republican candidate John Lujan carries the endorsement of the American Federation for Children (AFC), a group founded by former U.S. Education Secretary Betsy Devos with a key objective of enacting private school voucher legislation at the state and federal level. Democratic candidate Frank Ramirez, IV has been endorsed by Texas Parent PAC, an organization that advocates for public school funding, local control, teacher quality, and preventing private school vouchers.
The two political action committees backed opposing candidates in September's HD 10 runoff, too, where fewer than 10% of that district's voters went to the polls. Voter turnout for last month's HD 118 election that preceded this runoff was only around 6.8%.
The persistent challenge of low voter turnout coupled with the potential for confusion around access to HD 118 ballots as described above makes this a close race to watch. With thousands of educators residing in the district, their decisions on whether to go to the polls for the Nov. 2 election could tilt the election in either direction.

Voting Dates and Resources
ATPE encourages educators to vote in every election. Please visit ATPE's TeachtheVote.org to view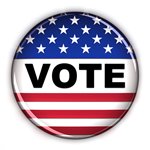 candidate and officeholder profiles for this district and others, including links to the candidates' own websites, their responses to our candidate survey, voting records, and more.
Early Voting: October 18-29, 2021
Election Day: November 2, 2021
To read more general voting tips for this election, check out
this blog post
 from ATPE Lobbyist Andrea Chevalier.
School Finance, Retirement | TRS | Social Security, Texas Legislature, Congress | Federal, Elections, Curriculum | Instruction, TEA | Commissioner | SBOE, Privatization | Vouchers, Deregulation | Charter Schools
11/11/2022
Today's post from the ATPE lobby team features election results, loan forgiveness news, TRS resources, voucher updates, thanks to our veterans, kudos, and more.
Educator Preparation | Certification, Texas Legislature, Educator Rights, Curriculum | Instruction, TEA | Commissioner | SBOE, Deregulation | Charter Schools, School Safety
03/29/2023
The committee met Tuesday, March 28, 2023, and ATPE testified on several bills. Votes on pending bills were also taken.
School Finance, Texas Legislature, School Safety
03/28/2023
The House Select Committee on Youth Health and Safety heard several bills Monday, March 27, 2023, intended to address school shootings.