Voting is underway for the November 2022 election

Teach the Vote
Elections
Date Posted: 10/26/2022 | Author: Monty Exter
Educator Voting Day is Thursday, Oct. 27, 2022. Here are some fun facts and helpful tools to get you motivated, educated, and out to the polls. Three days into early voting, what do we know? Texas has more registered voters than ever, and despite the weather, we had a strong first day of early voting. Haven't voted yet? There is still time to do your homework and head to the polls. Find out how ATPE and our partners can help you make the most of your vote.
At 17.7 million voters, Texas has 1.9 million more registered voters than during the last gubernatorial race four years ago. The surge in voter registration means that one in five of our state's voters has never cast a ballot in Texas prior to 2014. The vast majority of the growth has occurred in the state's largest counties: Harris, Tarrant, Bexar, Collin, and Travis, four of which went for Biden over Trump in the last presidential election. This raft of relatively new voters adds significant complexity to the art of predicting the outcome of the election.
First-day turnout did not match the intensity of first-day turnout in the 2018 gubernatorial election, but neither did the weather. Despite significant bouts of rain across the state, more than 600,000 Texans still made it to the polls on day one. Trying to predict election results based on past voter history may be even less reliable than predicting the weather, but for those who like to read the tea leaves, here they are. First day voters with solidly Democratic voting history outnumbered those with solidly Republican voting history. However, folks with any Republican voting history outnumbered Democrats with any voting history. For the purposes of this post, solid voting history equals voters who have voted three or more times in one party's primary without voting in the other party's primary. There are many reasons why primary history, especially a scant history, may not predict how someone will vote in any particular race in the general election.
If you were one of the first voters to already cast your ballot this election, thank you! If you haven't voted yet, ATPE and our partners have tools to help you understand the candidates' positions on public education and simplify your pre-ballot prep work to make voting easy. Start by visiting our Candidates page right here on Teach the Vote. Enter your address and the site will pull up the profiles for your state Senate, House, and State Board of Education (SBOE) candidates, in addition to the candidates for governor, lieutenant governor, and attorney general. The candidate profiles include information such as pro- and anti- public education endorsements, endorsements from major newspapers, incumbent legislators' voting records on education bills, responses to the ATPE candidate survey, and links to candidate-related blog posts on Teach the Vote.
After you learn how candidates in your district stack up on public education policy issues, hop over to the League of Women Voters' nonpartisan website, Vote411.org, and build your sample ballot. Print it out or write it down — state law prohibits cell phone use insides a polling location – and head to the polls. You can also find polling places on Vote411 or at VoteTexas.gov. Also make sure you're aware of the voter ID requirements and what you'll need to take with you when you vote.

If you are eligible and plan to vote by mail, remember to submit your application by 8 p.m. Friday, Oct. 28.
Early voting continues through the rest of this week and next, with the last chance for early voting on Friday, Nov. 4. Educator Voting Day is Thursday, October 27, when we encourage educators to go to the polls and spread the word to their colleagues about the importance of voting. You can also find election resources geared toward educators on TexasEducatorsVote.com.
Share what you know about Educator Voting Day and the resources in this post and make your teacher voices heard at the polls!
School Finance, Retirement | TRS | Social Security, Texas Legislature, Congress | Federal, Elections, Curriculum | Instruction, TEA | Commissioner | SBOE, Privatization | Vouchers, Deregulation | Charter Schools
11/11/2022
Today's post from the ATPE lobby team features election results, loan forgiveness news, TRS resources, voucher updates, thanks to our veterans, kudos, and more.
03/21/2023
A week of pro-voucher public relations doesn't change the facts.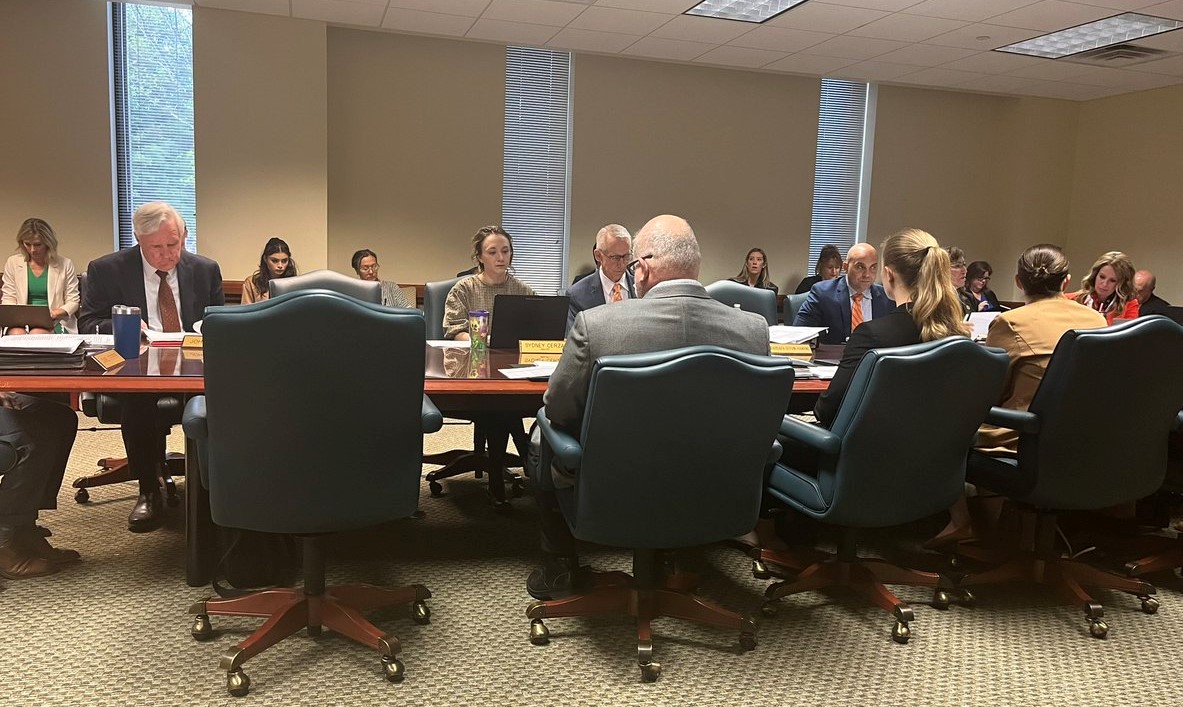 School Finance, Retirement | TRS | Social Security, Texas Legislature, Curriculum | Instruction, TEA | Commissioner | SBOE, Privatization | Vouchers, School Safety, Educator Compensation | Benefits, Testing | Accountability
03/17/2023
The ATPE lobby team looks back at another busy legislative week and previews next week's big committee hearings on private school vouchers, TRS, teacher pay, and more.