Vote for ATPE's SXSW EDU Session Proposal by Aug. 21!

Teach the Vote
Date Posted: 8/19/2022
Cast your vote for our session—"Politics, the Public, and the Public Educator"—to be on the agenda for SXSW EDU 2023.
Each March, thousands of educators and other stakeholders convene in Austin for SXSW EDU, a four-day conference on education innovation. In the SXSW model, potential attendees help shape the agenda by voting for session proposals in the SXSW PanelPicker. We invite you to vote for ATPE's SXSW EDU 2023 session proposal—"Politics, the Public, and the Public Educator"—by the Aug. 21 deadline.
Here's our proposal:
A classroom teacher, a school board trustee, and an education lobbyist sit down to chat about the ongoing politicization of public education, discussing the shifts they've seen in parents, students, and the education world at large. How have the pandemic, social justice conversations, culture wars, and the deadliest school shooting in Texas history changed the environment? What are the national implications for Texas public school debates? And how can we protect the "public" in public ed?
If you'd like to see ATPE's session on the SXSW EDU 2023 agenda March 6–9, visit panelpicker.sxsw.com and create an account, then head over to panelpicker.sxsw.com/vote/124670 to vote!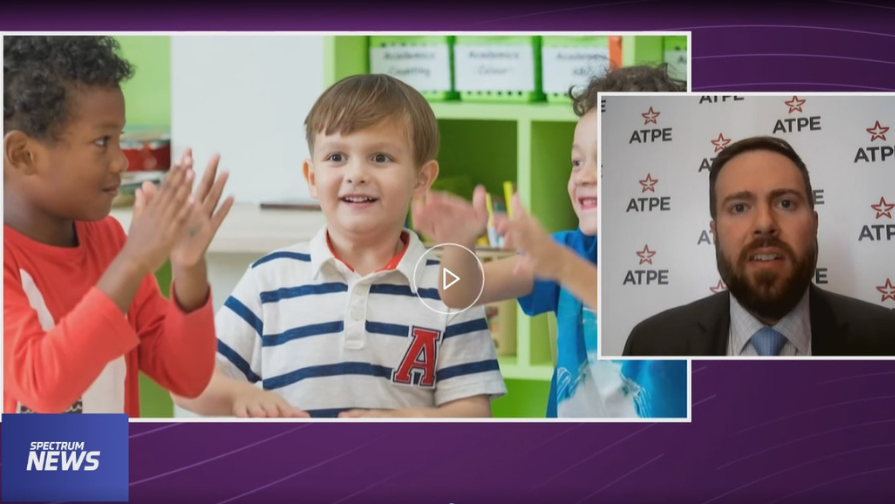 Texas Legislature, TEA | Commissioner | SBOE, Privatization | Vouchers, Deregulation | Charter Schools, Educator Compensation | Benefits
01/27/2023
Teacher pay and voucher bills are generating media attention, and Texas senators received their committee assignments this week.
Texas Legislature
01/23/2023
Texas Lt. Gov. Dan Patrick (R) announced Senate committee assignments Monday for the 2023 legislative session.
01/20/2023
Texas state leaders were inaugurated this week and previewed their priorities for the legislative session now underway. Read more from the ATPE lobby team.