Virtual schools commission approves final recommendations for 2023 legislative session

Teach the Vote
Date Posted: 12/14/2022 | Author: Mark Wiggins
The Texas Commission on Virtual Education met Wednesday, Dec. 14, and approved a final set of legislative recommendations aimed at expanding full-time virtual school programs across the state. View an archived video of the meeting here.

Members of the commission, which was created under House Bill (HB) 3643 by Rep. Ken King (R-Canadian) in 2021, voted unanimously to adopt final changes to the commission's report, which is due to the 88th Texas Legislature by the end of the year.

Chairman Rex Gore, who is also a member of the State Board for Education Certification (SBEC), said the findings and recommendations contained within the 91-page report were aimed at making Texas "the national leader in virtual education."

Sen. Royce West (D-Dallas) began the meeting by requesting that Texas Education Agency (TEA) staff verify the report did not contain any language recommending vouchers. Staff confirmed to West that vouchers are not mentioned in the report.

Members unanimously approved proposed changes to the initial draft report the commission reviewed at its November meeting. Changes included the addition of "high-quality design criteria," such as collecting student outcomes data and providing evidence of alignment with the Texas Essential Knowledge and Skills (TEKS) curriculum standards, for virtual programs.

Another change was adding an exception for "stopgap/emergency scenarios" to the commission's recommendation that teachers should not be required to teach virtually.

State Board of Education (SBOE) Member Pam Little (R-Fairview) warned that the report contained no language ensuring transparency in the approval of new virtual programs. She suggested voters should have a final say, similar to the SBOE's veto authority over new charter school chains.

Little emphasized the importance of protecting students from being exposed to content outside of the TEKS, which is an issue that has come up in the past with out-of-state charter school operators attempting to expand business operations into Texas. Rep. King acknowledged that the lack of transparency was a central concern regarding unsuccessful proposals to expand charter schools in the previous legislative session.

You can view the proposed changes to the draft report here and the final draft of the commission's report here. The commission voted to permit TEA staff to make technical corrections to the final report, which Gore said will be made available to the public by the December 31 deadline established under HB 3643.
Texas Legislature
01/23/2023
Texas Lt. Gov. Dan Patrick (R) announced Senate committee assignments Monday for the 2023 legislative session.
01/20/2023
Texas state leaders were inaugurated this week and previewed their priorities for the legislative session now underway. Read more from the ATPE lobby team.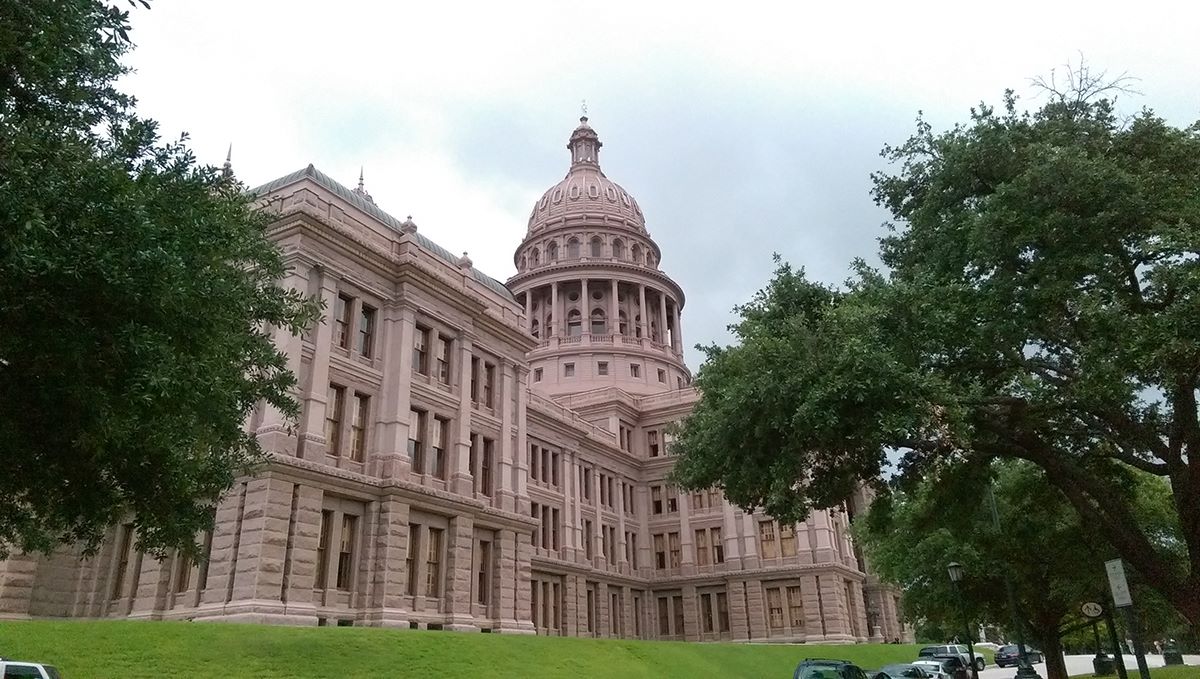 01/17/2023
Lt. Gov. Dan Patrick used the Jan. 17 event to announce he is "all in" with Gov. Greg Abbott on passing a voucher bill this session.