UPDATE: Texas election roundup: Runoff registration

Teach the Vote
Elections
Date Posted: 5/07/2020 | Author: Mark Wiggins
*This post has been updated to reflect the governor's decision to extend early voting in the July 14 primary runoffs by one week in an attempt to accommodate greater social distancing. Early voting will begin Monday, June 29, as opposed to July 6.
With the endless daily news updates on the coronavirus, it's easy to forget that there's still an election creeping up on us. The primary runoff elections that were originally scheduled to be held this month are now set for July 14, although a fierce battle is being waged over the best way to conduct this election in order to ensure the safety of Texas voters. We'll provide an update on that important battle in a separate post. Instead, today's post will brush up on who can vote in the runoffs.
In Texas, you don't have to declare a political party. The primary elections are open, which means that anyone can vote in any primary they choose -- but only one! If a single candidate doesn't win at least 50% of the vote in a primary election with three or more candidates, the top two finishers head to a primary runoff election.
Anyone can vote in the runoffs -- even if they didn't vote in the the primaries! If you didn't vote in the primary elections, you can vote in whichever party's runoff you choose. It's as simple as that.
Now here's where the rules for runoffs get slightly more complicated. If you voted in the March 3 primary elections, you can only vote in the same party's primary runoff election. So for example, if you voted in the Republican primary on March 3, then you can only vote in the Republican party's runoff on July 14. You can't switch.
So, how do I know if I'm eligible to vote? You have to be registered to vote in the county in which you live. If you're not sure whether you're registered — maybe you recently moved — you can check your registration status by clicking here. If you're an eligible citizen 18 years or older and are not registered, the deadline to register to vote in the runoff elections is Monday, June 15, 2020. If you need to register, click here.
Here is a list of key dates leading up to the election:
Monday, June 15: Last day to register to vote in the July 14 elections.
Thursday, July 2: Last day to apply for a mail ballot. Applications must be received by the election administrator on this date.
Monday, Jun 29: First day to vote early in person.
Friday, July 10: Last day to vote early in person before Election Day.
Tuesday, July 14: Primary Runoff Election Day.
Polls will be open from 7:00 a.m. to 7:00 p.m. on Election Day. Mail ballots must be received by the county election administrator by 7:00 p.m. on Election Day, with some exceptions, in order to count.
If you're unsure of whether there is a runoff election in your district, just check the Candidates tab here at TeachtheVote.org and enter your address. You can also find the full list of runoff races in this blog post by ATPE Lobbyist Mark Wiggins.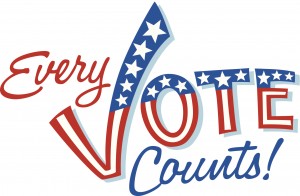 As we've previously reported, the low turnout typical of runoff elections means your vote in these races could be the single most influential vote you cast this election season! Consider this: Just 23.8% of registered voters participated in the March 3 primaries this year. That's fewer than one in four! A little under 9% of voters cast ballots in the 2018 primary runoffs, which included a runoff for a statewide race. That means your vote in a runoff election is more than twice as likely to influence the outcome of an election as it is in a primary. And with the unprecedented level of uncertainty around this election in particular, each vote will represent even more.
Speaking of uncertainty, one of the biggest questions remains whether Texas leaders will provide a safe process for voting while the deadly coronavirus is still in circulation. Many voters have expressed a desire for mail-in voting eligibility to be expanded during the pandemic, but state officials are pushing back against the idea. We are monitoring this topic closely and will post new information here on ATPE's Teach the Vote blog as developments occur.
School Finance, Retirement | TRS | Social Security, Texas Legislature, Congress | Federal, Elections, Curriculum | Instruction, TEA | Commissioner | SBOE, Privatization | Vouchers, Deregulation | Charter Schools
11/11/2022
Today's post from the ATPE lobby team features election results, loan forgiveness news, TRS resources, voucher updates, thanks to our veterans, kudos, and more.
School Finance, Educator Preparation | Certification, Retirement | TRS | Social Security, Texas Legislature, Curriculum | Instruction, Privatization | Vouchers, School Safety, Educator Compensation | Benefits
03/24/2023
ATPE testifies against vouchers at marathon Senate Education Committee hearing, plus House committees hear bills on student restraint, curriculum issues, pre-k certification, and more.
03/23/2023
The Texas Senate Education Committee heard overwhelming opposition to school vouchers in a marathon hearing Wednesday, March 23.