Texas education commissioner discusses A-F ratings with SBOE

Teach the Vote
Educator Preparation | Certification Curriculum | Instruction TEA | Commissioner | SBOE School Safety Educator Compensation | Benefits Testing | Accountability
Date Posted: 9/01/2022 | Author: Mark Wiggins
Texas Education Commissioner Mike Morath updated the State Board of Education (SBOE) Wednesday, Aug. 31, on the latest school accountability ratings for districts and campuses.

According to the Texas Education Agency (TEA), 8,451 campuses were rated in 2022. Among those, 33% saw letter ratings improve over 2019, and 15% saw ratings decline. A total of 1,006 campuses went from a B, C, D, or F rating in 2019 to an A rating in 2022. The agency did not issue D and F ratings this year but will resume issuing failing ratings next year.

Campus and district A-F ratings are based primarily on student STAAR scores but include some other factors, such as a college, career, and military readiness (CCMR) score and industry-based certifications (IBC). The current list of IBCs has grown to 256 recognized certifications that generate credit under the current accountability system.

SBOE members are given time to ask the commissioner questions during each of his regular updates. Member Pam Little (R-Fairview) took the opportunity to congratulate students on their hard work to improve scores.

Member Tom Maynard (R-Florence) asked the commissioner for an update on school safety measures. Morath said schools have been required to implement additional training and drills and check the security of exterior doors before the start of the school year. Morath indicated the agency has also required schools to implement a plan that includes a weekly sweep of exterior doors. The Texas School Safety Center will begin collecting data for compliance monitoring next week. Additionally, Morath said TEA has contracted with a third party to conduct random security audits of schools this year, and the agency is in the final stages of discussion regarding the appointment of a Chief of School Safety and Security.


Member Rebecca Bell-Metereau (D-San Marcos) engaged the commissioner in a lengthy discussion about closing achievement gaps based on socioeconomic levels. Bell-Metereau specifically asked TEA staff to disaggregate A-F accountability ratings by socioeconomic status. Commissioner Morath suggested correlation between socioeconomic status and accountability ratings is weak, but he acknowledged there are more A-rated schools in wealthy neighborhoods and more schools with failing ratings located in poor neighborhoods.

Asked to identify strategies for closing these achievement gaps, Morath pointed to the importance of the Texas Reading Academies. The legislature's mandate that teachers complete these academies, often at a great expense of uncompensated time, has been commonly cited among reasons educators are leaving the field in record numbers.

Bell-Metereau asked if the agency had investigated whether the curriculum itself is engaging students and whether students of different backgrounds are able to see themselves in the TEKS in a way that increases interaction. The commissioner sidestepped the question and instead emphasized the need for rigor in curriculum.

Finally, SBOE Chairman Keven Ellis (R-Lufkin) asked the commissioner whether the board's instructional materials review process and the Texas Resource Review (TRR) should be combined into a unified process for reviewing instructional materials. Morath indicated he would support such an idea.

Separately, the board addressed internet safety policies for schools. Districts that accept federal E-Rate funding are required to have an internet safety policy that restricts access to adult web content. SBOE members adopted an amendment to extend that requirement to all districts. Ellis explained that the move is in response to a letter from Gov. Greg Abbott (R) to the SBOE and Texas State Library and Archives Commission (TSLAC) demanding they adopt policies that prohibit adult content.

Board committees will meet Thursday and the full board will conclude its week-long meeting Friday. Stay tuned to Teach the Vote as SBOE meetings continue this week, and follow ATPE Lobbyist Mark Wiggins on Twitter for additional updates.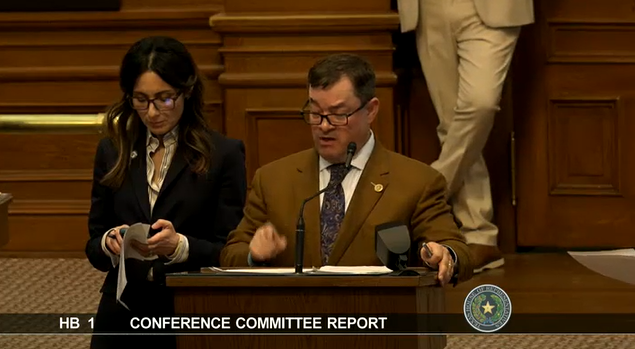 School Finance, Retirement | TRS | Social Security, Texas Legislature, Privatization | Vouchers, Educator Compensation | Benefits
05/30/2023
HB 100 was a casualty of a breakdown in communications between the House and Senate as the regular session drew to a close.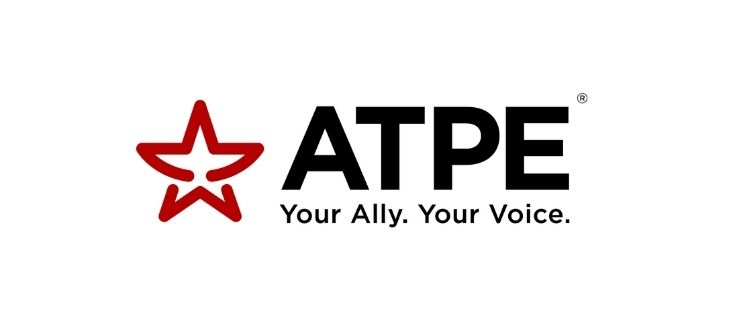 School Finance, Texas Legislature, Privatization | Vouchers, Educator Compensation | Benefits
05/28/2023
ATPE thanks legislators who stood strong with public education students and educators during the 2023 regular legislative session.
School Finance, Retirement | TRS | Social Security, Texas Legislature, Educator Rights, Curriculum | Instruction, Privatization | Vouchers, School Safety, Educator Compensation | Benefits
05/26/2023
Vouchers are still a threat and the attorney general faces impeachment in the final days of the 88th Legislature.