Today is a key deadline for bills in the Texas House. Read more about bills being considered.

Teach the Vote
Texas Legislature Curriculum | Instruction Privatization | Vouchers Testing | Accountability
Date Posted: 5/13/2021
Today is Thursday, May 13, which is the last opportunity for most House bills to be approved (at least on second reading) by the Texas House. State representatives are on the floor now, taking up a lengthy calendar of bills. Here are a few of the education-related bills being debated on the floor today:

House Bill (HB) 547 by Rep. James Frank would enable home-schooled students to participate in UIL activities on behalf of a school district. The House voted yesterday (78-65) to approve the bill on second reading, and the House passed the bill on third reading today by a vote of 80-64. Click here to see unoficial results of today's vote to find out how your state representative voted. ATPE opposes HB 547, because home-schooled students are not held to the same standards as their public school peers, such as attendance requirements, practice limitations, disciplinary statutes, and "No Pass, No Play" rules. The bill would enable parents to attest to their child's eligibility, and schools would have no way to verify that information. This bill now heads to the Senate, where there is already a companion version of the bill being considered.

HB 4545 by Rep. Harold Dutton is a bill that has taken a wild roller-coaster ride this week. The bill aims to remove the requirements for students to pass STAAR to qualify for grade promotion, create a "Strong Foundations Grant Program," and make several changes regarding accelerated instruction. Although ATPE supported portions of the bill that would eliminate some of the high stakes associated with testing, we objected to other parts of the original bill that would tie some school district funding to STAAR test results and grant more power to the appointed Commissioner of Education. During a Monday debate, the House amended HB 4545 to remove some of the objectionable language from the bill and then voted to approve the bill on second reading.

On Tuesday, HB 4545 came up on the House floor again for a third reading vote. During that debate, House members discussed the amendments that were made to improve the bill and asked Chairman Dutton for a commitment to maintain those positive changes to the bill when it goes to the Senate and through the rest of the legislative process. Dutton replied, "Well, I hate to make a bracket commitment like that, but I can tell you that if the House expresses its will, I will do everything in my power to make sure that will is followed."  The bill subsequently failed to pass the House on third reading with only 62 yes and 78 no votes.

During Thursday's debate, Chairman Dutton moved to reconsider the vote that had killed HB 4545, and the bill was amended once more. Today the House voted 82-62 to approve the bill on third reading and send it to the Senate.


The House has also approved the ATPE-supported HB 2802 by Rep. Jay Dean (R-Longview) and HB 2344 by Rep. Erin Zwiener (D-Dripping Springs), both aiming to reduce standardized testing requirements. The House gave final, unanimous approval to HB 2802, which would require the state to apply for a federal waiver of student testing requirements when a disaster has been declared. After adopting a clarifying amendment, the House also gave final approval to HB 2344 that would enable school districts to use a portfolio assessment method for the state-required writing assessment.

In addition, the House gave final approval Thursday to the ATPE-supported HB 3298 by Rep. Steve Allison (R-San Antonio). The bill would establish a computer science and technology applications professional development grant program and a computer science strategic advisory committee.

Because of the midnight deadline, the House probably will not have enough time to vote on the 375 bills that were placed on its calendar for today. Stay tuned for updates on whether other bills on today's calendar survive the day, such as HB 2554 by Rep. Gary Gates (R-Richmond) that would create a vocational high school diploma with lower standards for graduation. ATPE and many others in the education community oppose the bill, which would leave students ill-equipped for careers and unqualified for post-secondary education.

ATPE members are urged to use our tools on Advocacy Central to call, tweet, or send quick messages to their lawmakers about bills of interest. For the latest updates, follow @TeachtheVote and the ATPE lobby team on Twitter.
06/02/2023
The HB 100 voucher scheme dies at the end of regular session, plus a special session and the TEA takeover of Houston ISD begin.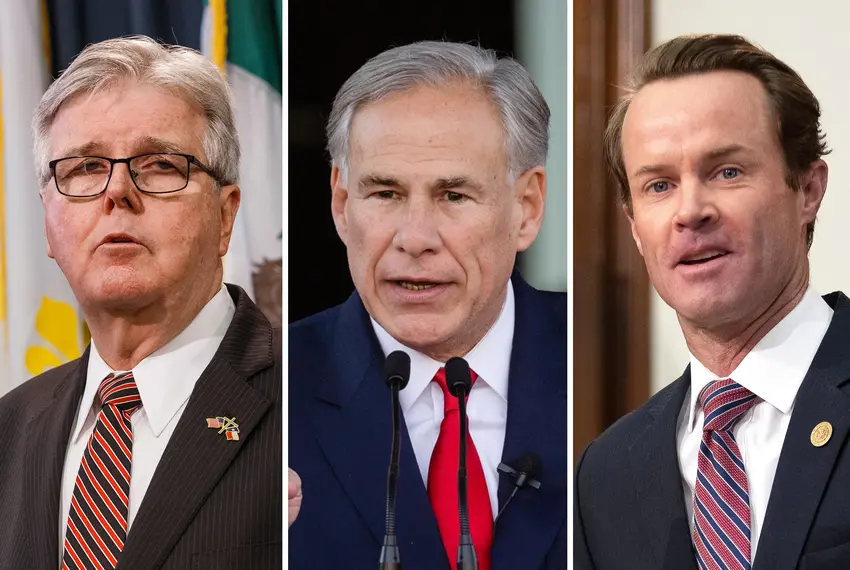 06/01/2023
Always happy to castigate the Texas House, Patrick breaks form to criticize the governor as misinformed and unsympathetic toward homeowners.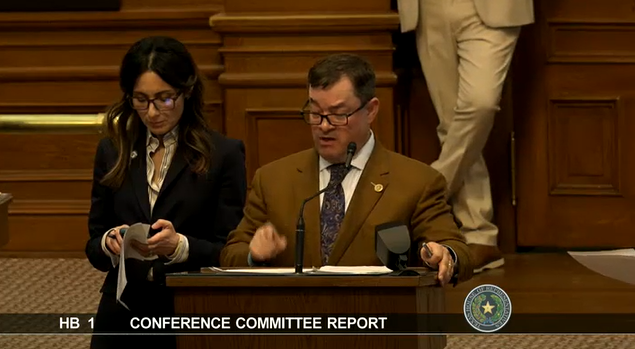 School Finance, Retirement | TRS | Social Security, Texas Legislature, Privatization | Vouchers, Educator Compensation | Benefits
05/30/2023
HB 100 was a casualty of a breakdown in communications between the House and Senate as the regular session drew to a close.