Texas schools may access federal funds to reimburse remote learning costs

Teach the Vote
School Finance Congress | Federal COVID-19
Date Posted: 11/19/2020 | Author: Jennifer Mitchell, CAE
Earlier this year Congress passed the CARES Act to provide pandemic relief funds to individuals, as well as K-12 schools. Texas has received more than $1.5 billion of the federal allocation targeting education. There have been attempts this year by some policymakers to divert the federal funds earmarked for public schools to private individuals or entities, but ATPE has consistently maintained that these funds should flow directly to the public schools that need them to address the challenges of COVID-19. This week state officials shared more information about how they are spending the federal dollars.
Texas received $29.2 million through the Governor's Emergency Education Relief (GEER) and $1.28 billion through the Elementary and Secondary School Emergency Relief (ESSER) funds, both funded by the CARES Act. In June, Texas notified the federal government that it intended to use its GEER funds to support remote learning through Operation Connectivity, provide virtual interventions for students with dyslexia, and create online instructional materials. Similarly, the state indicated that it would spend its ESSER funds on a summer bridge program to help graduating seniors, mental and behavioral health supports, remote instructional platforms and materials, and assistance for school districts adapting to remote learning environments.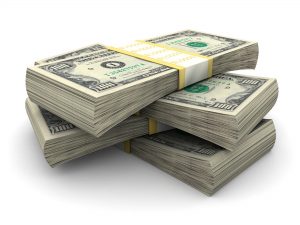 On Wednesday, November 18, Texas Governor Greg Abbott announced that $420 million of the CARES Act funds sent to Texas will be made available to school districts for reimbursement of COVID-19 expenses. Specifically, schools may request the funding to offset prior purchases of Wi-Fi hotspots and other technology devices.
The Dallas Morning News reported on the development last night, sharing ATPE's comment that the announcement is a significant step in the right direction but only the beginning, as districts' funding needs related to COVID-19 will persist. ATPE has also urged the Texas Education Agency (TEA) to make it easier for schools to access the funds. School leaders have reported many bureaucratic hurdles involved in the process of applying for the reimbursements. Similarly, in response to ATPE's surveys, educators have expressed frustration over burdensome paperwork and reporting requirements imposed by the state since the pandemic began disrupting the school environment.
The state has already used a smaller portion of CARES Act funds to reimburse some of the expenses incurred by schools during the latter part of the 2019-20 school year, to fund "hold harmless" agreements to prevent schools from losing funding due to enrollment drops, to subsidize broadband access through Operation Connectivity, and to create instructional materials for its TexasHomeLearning.com online platform launched earlier this year. More controversially, Gov. Abbott has allocated approximately $30 million of the CARES Act funding he oversees to a new voucher program for students with disabilities, a move ATPE and other organizations have opposed.
TEA announced Thursday, November 19, that the agency is adding new instructional materials to the latest iteration of Texas Home Learning (THL 3.0) geared toward Pre-Kindergarten students. The THL initiative began as an effort to give families direct access to instructional materials, including summer reading assistance, but has since grown to include the provision of an optional Learning Management System (LMS) for school districts through the acquisition of a statewide license with the education vendor Schoology. Commissioner of Education Mike Morath told members of the State Board of Education this week that $64 million of the CARES Act funds have been spent on THL.
It appears that only about one-quarter of the state's school districts have opted to use the new LMS, and ATPE members' reviews of the Schoology platform and THL instructional materials have been mixed, at best. Although the allocation of CARES Act funding for THL has been relative small, educators tell us that they would rather see those pandemic relief funds sent directly to school districts to help them hire additional staff and give teachers more time for planning and develop their own innovative curriculum that meets the needs of their students.
Texas Legislature, Congress | Federal, COVID-19, Curriculum | Instruction, TEA | Commissioner | SBOE, School Safety, Educator Compensation | Benefits, Testing | Accountability
08/26/2022
The ATPE Governmental Relations team recaps the past week's education news, legislative and election updates, and regulatory developments.
School Finance, Educator Preparation | Certification, Retirement | TRS | Social Security, Texas Legislature, Curriculum | Instruction, Privatization | Vouchers, School Safety, Educator Compensation | Benefits
03/24/2023
ATPE testifies against vouchers at marathon Senate Education Committee hearing, plus House committees hear bills on student restraint, curriculum, pre-k certification, and more.
03/23/2023
The Texas Senate Education Committee heard overwhelming opposition to school vouchers in a marathon hearing Wednesday, March 23.