Texas officials announce release of federal COVID-19 relief funds to school districts

Teach the Vote
School Finance Congress | Federal COVID-19 TEA | Commissioner | SBOE
Date Posted: 4/28/2021 | Author: Jennifer Mitchell
Texas officials announced today that $11.2 billion in coronavirus pandemic relief funds appropriated by the U.S. Congress through the Elementary and Secondary School Emergency Relief III (ESSER III) Fund will soon be available to school districts. According to an announcement from the Texas Education Agency (TEA), school districts can apply for the grants beginning Thursday, April 29, which is long-awaited and welcome news for the education community.

ATPE issued a press statement lauding the move by state officials and urging TEA to maintain transparency and diligence in ongoing efforts to secure access to remaining federal relief funds.

"As an association representing 100,000 Texas educators, we've witnessed firsthand how difficult this year has been for schools across our great state," said ATPE Executive Director Shannon Holmes, adding, "ATPE is grateful avenues now exist for school districts to receive access to some of the $11.2 billion that Congress had earlier this year earmarked for them through the ESSER III coronavirus relief funding."

Texas Governor Greg Abbott, Lieutenant Governor Dan Patrick, and House Speaker Dade Phelan announced the development today. "These one-time funds are intended to support a comprehensive learning recovery effort in Texas over the next three years," wrote the state's top three leaders in their April 28 press release. 



TEA followed up with a communication to school districts stating, "Funds are being provided, supplemental to all other funding sources to school systems, and will not be supplanted at the state level." In addition to lobbying for swift release of the funds to school districts, ATPE has urged the state not to use the federal relief dollars to replace other state funds in the budget that would flow to public schools.

TEA said today it is releasing two-thirds of the federal funding allocated under ESSER III. Congress has appropriated roughly $18 billion in additional money that Texas has not yet distributed, including ESSER II funds and the remainder of the ESSER III allocation.

The state has been seeking waivers or assurances from the federal government to verify the eligibility of Texas school districts to access the remaining funds. At issue are "Maintenance of Effort" (MOE) requirements in the federal law that have left some unanswered questions about criteria for states to draw down those funds. ATPE has also lobbied U.S. Secretary of Education Miguel Cardona to provide additional guidance to Texas about eligibility for those funds. Additionally, we are encouraging the Texas Legislature to take action this session to draw down the maximum amount of relief funds offered by Congress, including working to fulfill MOE requirements for additional higher education funding.

In its correspondence to school districts today, TEA wrote that "significant appropriations questions must be resolved to ensure the state prevents a situation where school systems would be required to return portions of their ESSER II and ESSER III funds to the federal government." ATPE is urging state leaders to resolve those "significant appropriations questions" as soon as possible. School districts need to feel confident in applying for the ESSER III funds being released this week without fear of being forced to refund any of that money down the road.

TEA also shared today that it will develop a state plan for the distribution of the remaining one-third of the ESSER III funds. "The state plan will be developed in consultation with educators and other stakeholders around the state, as required by federal law," wrote TEA. "Additional details on the state plan will be announced in future correspondence."
Texas Legislature, Congress | Federal, COVID-19, Curriculum | Instruction, TEA | Commissioner | SBOE, School Safety, Educator Compensation | Benefits, Testing | Accountability
08/26/2022
The ATPE Governmental Relations team recaps the past week's education news, legislative and election updates, and regulatory developments.
06/02/2023
The HB 100 voucher scheme dies at the end of regular session, plus a special session and the TEA takeover of Houston ISD begin.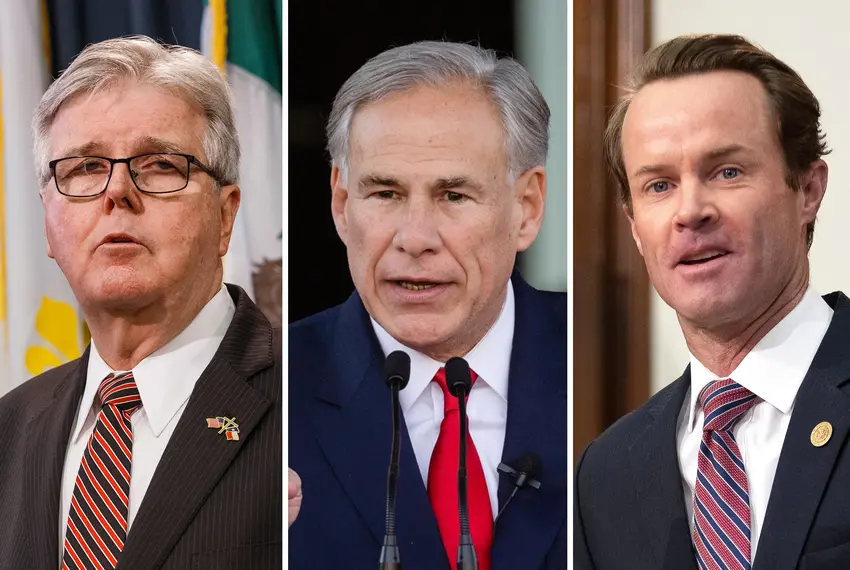 06/01/2023
Always happy to castigate the Texas House, Patrick breaks form to criticize the governor as misinformed and unsympathetic toward homeowners.