Texas finally offers some flexibility on Reading Academies requirements

Teach the Vote
Educator Preparation | Certification Texas Legislature Curriculum | Instruction TEA | Commissioner | SBOE
Date Posted: 3/25/2022 | Author: Andrea Chevalier
After years of ATPE advocacy, state officials are finally hearing educators' concerns and offering new flexibility for school districts around the Reading Academies requirements applicable to many Texas educators. The changes announced this week, including content streamlining and a new test out option, address several of the concerns ATPE members have raised about training requirements that are often duplicative and overly time-consuming.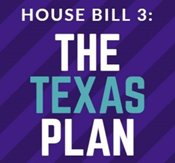 In 2019, the Texas Legislature passed House Bill (HB) 3 by Rep. Dan Huberty (R-Kingwood), which requires all K-3 teachers and principals to complete extensive Reading Academy training. As the requirement rolled out while the pandemic crashed into public education, teachers found themselves completely overwhelmed by the training.

Not only did the training take twice the estimated time to complete at over 120 hours, but teachers were also inconsistently paid for their time and were working nights and weekends to finish. Veteran teachers and those who had to pass the new Science of Teaching Reading (STR) exam for certification also found themselves spending long hours on content they had already mastered. Even educators who didn't teach reading, such as art teachers, found themselves wrapped up in the requirement due to confusing guidance from the Texas Education Agency (TEA).

ATPE advocated for improvements to the Reading Academies requirement during the 2021 legislative session, securing an extension to the deadline by which educators were expected to complete the training. More needed to be done, especially as concerns from ATPE members consistently hit our inboxes.

In December 2021, ATPE conducted a
survey of nearly 1,000 K-3 teachers and administrators to collect their experiences with the Reading Academies. We wrote about the survey here on Teach the Vote and shared the results and our policy recommendations with Commissioner of Education Mike Morath and other staff at TEA, providing a voice to educators and evidence of the time and effort being put into the training without consistent compensation.

Now it appears that many of these recommendations have been heard. TEA issued updates this week to its Reading Academies guidance offering new flexibility to districts. Specifically, the updates include the following provisions for year three of the Reading Academies implementation:
Districts "continue to have the authority to exempt art, health education, music, physical education, speech communication and theatre arts, or theatre teachers." Previous guidance from TEA said only teachers who held "all-level" certification in these areas could be exempt, which does not cover all specials-area teachers. ATPE looks forward to gaining further clarification that these exemptions are no longer limited to teachers holding an all-level certificate in these areas.
Districts may allow "certain teachers" to test out of Reading Academies content. ATPE will monitor the agency's application of this new flexibility, as we believe all qualified teachers should be afforded the opportunity to test out of some or all of the content.
Teachers who passed the STR exam will not have to complete the full Reading Academies training.
Participants with extenuating circumstances will have extra time, rather than a sharp 11-month cut-off, to complete the training. (In our report, we cite the instance of a teacher going on maternity leave who would lose their training progress under the previous guidance).
Content will be streamlined to reduce seat time and the number of hours it takes to complete the requirement.
As also indicated in the TEA updates, future changes may include an indicator on educator digital certificates showing Reading Academies completion. ATPE has shared with TEA ideas from our members, which included a micro-credential for completion of the training. TEA, in conjunction with the Educator Preparation Advisory Committee on which ATPE Lobbyist Andrea Chevalier serves, is also working on the possibility of allowing educator preparation programs to offer some of the Reading Academies content to pre-service teachers.
ATPE is pleased that TEA has made positive changes to the Reading Academies requirements, especially in response to the experiences ATPE members shared with us through our survey. We look forward to monitoring how these new flexibilities roll out and to continuing our lobbying for all educators to be compensated for their time spent on this training.
TEA

will be hosting three upcoming webinars with additional information about the new Reading Academies guidance on April 6 at 10:30 a.m., April 12 at 1:30 p.m., and April 14 at 10 a.m. (all times CDT). All three webinar options will cover the same information. Find additional information and registration links for the TEA webinars
here
.
06/02/2023
The HB 100 voucher scheme dies at the end of regular session, plus a special session and the TEA takeover of Houston ISD begin.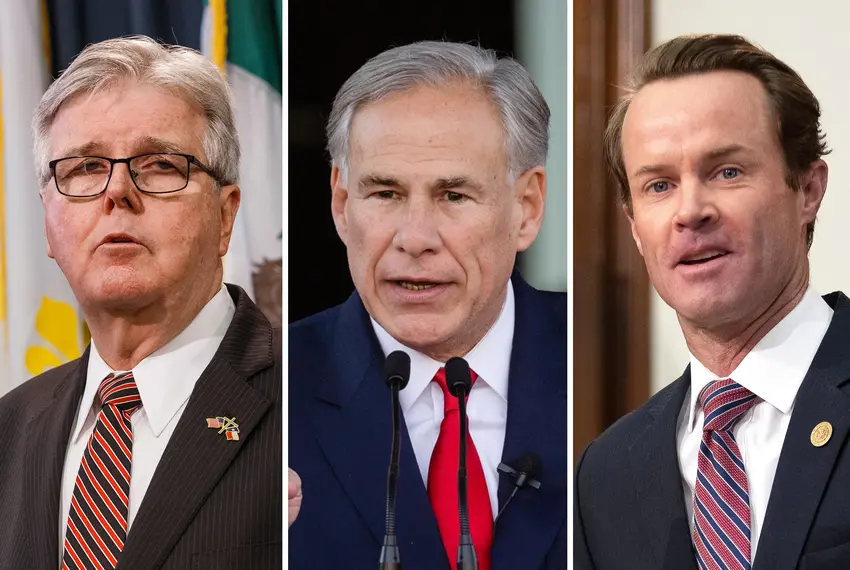 06/01/2023
Always happy to castigate the Texas House, Patrick breaks form to criticize the governor as misinformed and unsympathetic toward homeowners.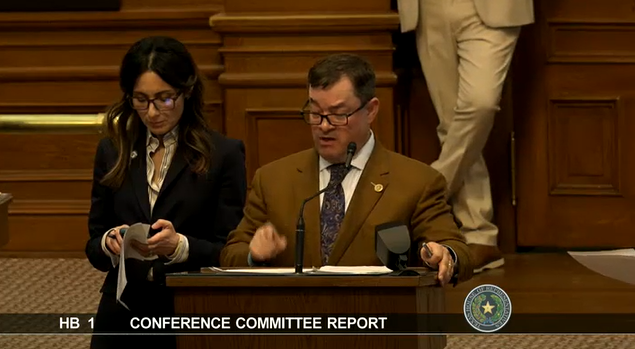 School Finance, Retirement | TRS | Social Security, Texas Legislature, Privatization | Vouchers, Educator Compensation | Benefits
05/30/2023
HB 100 was a casualty of a breakdown in communications between the House and Senate as the regular session drew to a close.