Texas election roundup: Voter safety and a court ruling

Teach the Vote
COVID-19 Elections
Date Posted: 5/28/2020 | Author: Andrea Chevalier
The on-again, off-again saga of whether or not all Texas voters can vote by mail continued this week with a ruling from the Texas Supreme Court yesterday. The state's highest court agreed with Texas Attorney General Ken Paxton that a lack of immunity to the novel coronavirus does not constitute a disability that would enable a voter to be eligible to vote by mail.
The issue remains clear as mud, though, as the court left much to voter discretion, saying, "...a voter can take into consideration aspects of his health and his health history that are physical conditions in deciding whether, under the circumstances, to apply to vote by mail because of disability." Furthermore, in a rejection of Paxton's request, the court ruled that local officials can't reject voters who cite an unspecified disability on their application for a ballot by mail.
As we have been reporting here on Teach the Vote, the debate over mail-in voting is also being heard in the federal court system. Through an administrative stay, a three-judge panel of the U.S. Fifth Circuit Court of Appeals has temporarily blocked a lower court's ruling to expand vote-by-mail options last week. The fight is likely headed to the U.S. Supreme Court.
Also this week, Texas Secretary of State Ruth Hughes issued a new, recommended minimum health protocol for voters and election workers. Formatted as a checklist, the protocol instructs voters heading to the polls to consider maintaining six feet of separation, self-screening, bringing their own stylus or pencil with eraser, bringing hand sanitizer, and wearing a mask. For those experiencing COVID-19 symptoms, voters are encouraged to consider utilizing curbside voting, if they meet the eligibility requirements. Curbside voting is typically reserved for voters with disabilities who are not able physically able to enter polling locations without assistance or who may be likely to injure their health by doing so. The checklist also includes training and safety measures for poll workers and poll watchers, as well as overall sanitation guidelines for the polling place.
As a reminder, be sure to find what's on your ballot here and mark the following election dates on your calendar:
June 15: Last day to register to vote in July 14 elections
June 29 - July 10: Early voting for July 14 elections
July 2: Last day to apply for a ballot by mail for the July 14 election. Applications must be received by the election administrator by this date (not merely postmarked).
July 14: Election day - Primary runoff elections and special election for Texas Senate District 14 (formerly held by Senator Kirk Watson, D-Austin). Last day for county election administrators to receive ballots by mail.
Find additional nonpartisan election information and reminders at the websites of Texas Educators Vote and the Texas League of Women Voters. Lastly, be sure to check out the candidate profiles here on Teach the Vote to see how your candidates answered the ATPE Candidate Survey and view voting records of incumbent legislators.
Texas Legislature, Congress | Federal, COVID-19, Curriculum | Instruction, TEA | Commissioner | SBOE, School Safety, Educator Compensation | Benefits, Testing | Accountability
08/26/2022
The ATPE Governmental Relations team recaps the past week's education news, legislative and election updates, and regulatory developments.
School Finance, Retirement | TRS | Social Security, Texas Legislature, Congress | Federal, Elections, Curriculum | Instruction, TEA | Commissioner | SBOE, Privatization | Vouchers, Deregulation | Charter Schools
11/11/2022
Today's post from the ATPE lobby team features election results, loan forgiveness news, TRS resources, voucher updates, thanks to our veterans, kudos, and more.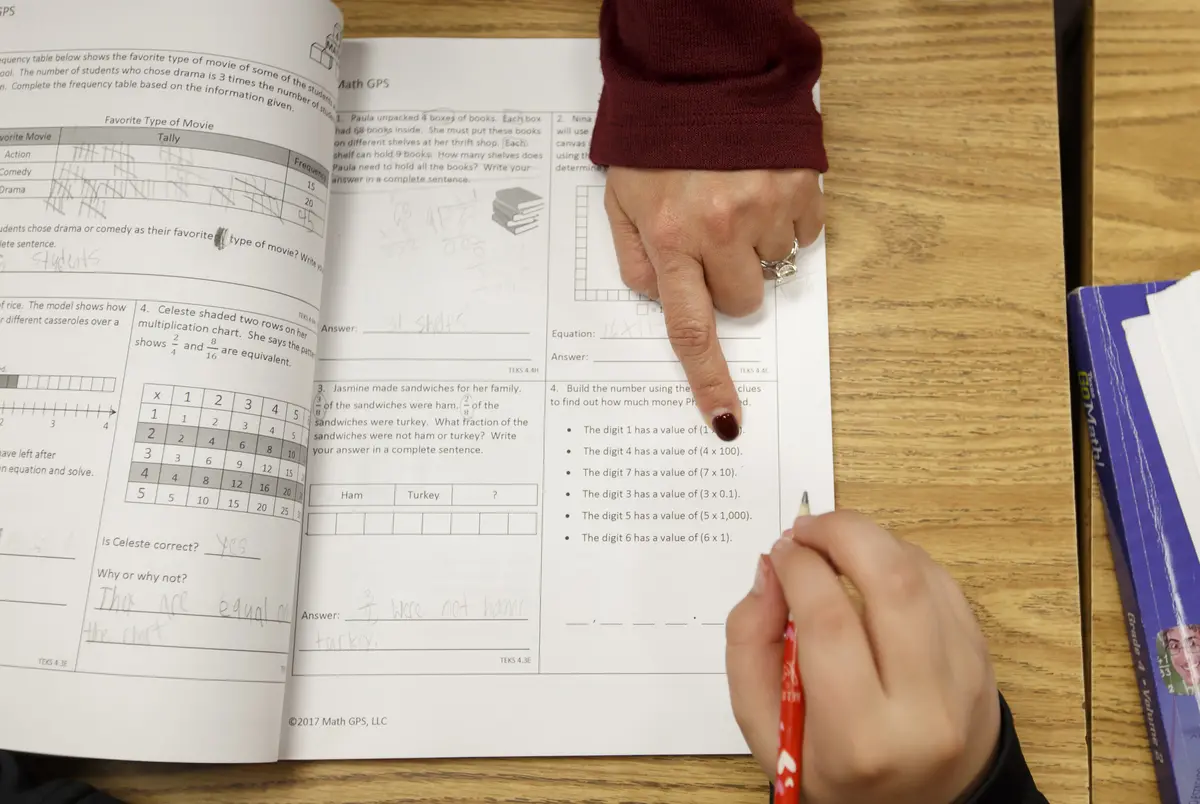 Texas Legislature, Educator Compensation | Benefits
01/30/2023
The pandemic, inflation and burnout have pummeled teachers in the last few years. Lawmakers from both parties agree they should get a pay bump — but it won't happen without negotiation.