Texas election roundup: The final tally

Teach the Vote
Texas Legislature Elections
Date Posted: 11/12/2020 | Author: Mark Wiggins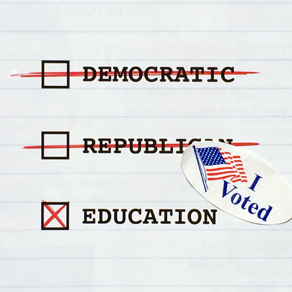 Texas has begun canvassing the votes for the 2020 general election, the process by which counties certify the official votes and open the window for any challenges or recounts. This is the tallying process that formalizes the election results. ATPE has posted a complete list of all the unofficial election results for the Texas House, Senate, and State Board of Education here on our blog.
A
handful of close state House races
could head to recounts. State Rep. Jon Rosenthal (D-Houston) leads Republican challenger Justin Ray by 317 votes out of more than 74,000 cast. State Rep. Vikki Goodwin (D-Austin) leads Republican challenger Justin Berry by 1,324 votes out of more than 134,000. Neither challenger has conceded defeat. Democratic challenger Brandy Chambers conceded to state Rep. Angie Chen Button (R-Richardson) this week after falling 224 votes short out of more than 69,000. The threshold for requesting a recount is a winning margin of 10% or less of the total votes cast.
In the Texas House, state Rep. Dade Phelan (R-Beaumont) continues to proceed as the presumptive future speaker after announcing last week that he had collected enough commitments to win that office. Members of the Texas House elect their speaker at the beginning of each new session, but speaker candidates campaign long beforehand trying to collect enough commitments to win the vote. Gov. Greg Abbott (R) voiced support for Phelan this week after Phelan was lambasted by Texas Republican Party Chairman Allen West for his courting of Democratic votes. West moved to Texas from Florida and was elected the state GOP's chairman in July.
Meanwhile, Lt. Gov. Dan Patrick (R) has offered a $1 million reward to anyone who can present evidence of voter fraud in the 2020 election leading to a criminal conviction. There has been no evidence of widespread voter fraud in the November election, despite unsubstantiated claims made by President Donald Trump. While Democrats held onto a slimmer majority in the U.S. House, control of the U.S. Senate now rests on a pair of January runoff races for Georgia's two seats. A successful Republican defense of those offices would protect the GOP's two-seat advantage in the upper chamber, while a pair of Democratic upsets would result in a 50-50 partisan split next year that could be broken by the vice president.
Our partners in the Texas Educators Vote coalition tabulated the turnout numbers and found that the number of Texans registered to vote grew 12% between 2016 and 2020, adding nearly 1.9 million registered voters for a total of just under 17 million. Almost 2.3 million more voters turned out in 2020 than in 2016, an increase of 25% for a total of more than 11.2 million voters.
Voter turnout in Texas was 66% in 2020, up from 59% in 2016, which is a significant improvement. Believe it or not, this was the state's highest turnout since 1992, which saw an all-time high turnout of 72%. Young voters between the ages of 18 and 29 led the nation in early voting, including more than 1.2 million of them in Texas. According to Tufts University's Center for Information & Research on Civic Learning and Engagement (CIRCLE), the top issues motivating young voters were the coronavirus, racism, and climate change.
All of this is encouraging information that suggests we are making good progress toward creating a culture of voting in Texas. It is also an indicator of the work we must still do to engage the one-third of Texans who are registered to vote and either choose not to or were prevented from doing so. Legislators are well aware of the growing voter engagement we're seeing in Texas, and they have already pre-filed dozens of bills for the upcoming session aimed at either easing or restricting access to the polls.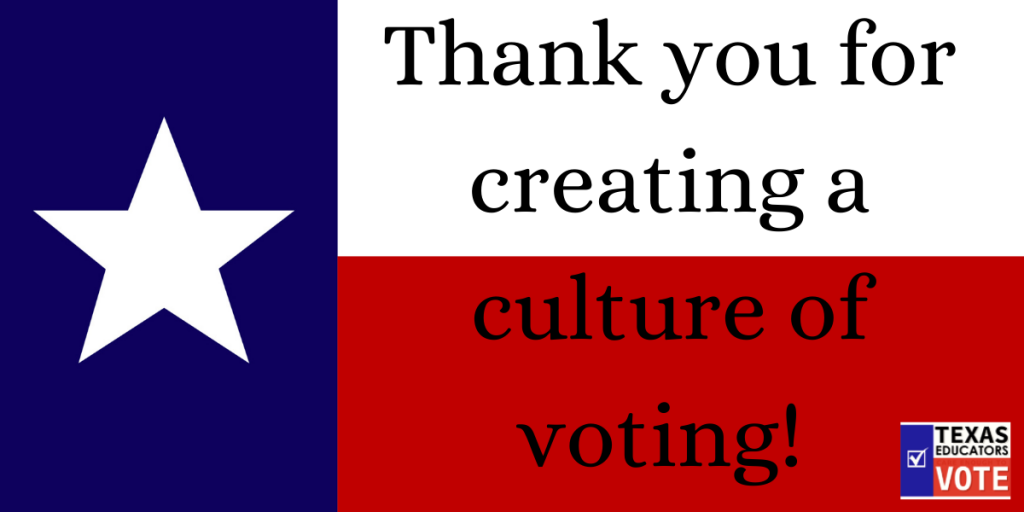 School Finance, Retirement | TRS | Social Security, Texas Legislature, Congress | Federal, Elections, Curriculum | Instruction, TEA | Commissioner | SBOE, Privatization | Vouchers, Deregulation | Charter Schools
11/11/2022
Today's post from the ATPE lobby team features election results, loan forgiveness news, TRS resources, voucher updates, thanks to our veterans, kudos, and more.
11/23/2022
The ATPE state office is closed Nov. 23-25. We wish you a happy and safe holiday!
Texas Legislature, Curriculum | Instruction, TEA | Commissioner | SBOE, Privatization | Vouchers, School Safety
11/18/2022
From the State Board of Education to the Legislature, there was a lot of voucher talk in Texas this week. Read about newly filed bills, school safety regs, and more from the ATPE lobby team.