Texas election roundup: More convention and election delays

Teach the Vote
COVID-19 Elections
Date Posted: 4/02/2020 | Author: Mark Wiggins
Like the elections themselves, political party conventions across the country are struggling to make adjustments under the COVID-19 pandemic. The Democratic National Committee (DNC) announced today it is postponing the presidential convention in Milwaukee to August 17 from July 13. Joe Biden, who will likely be the party's nominee, had recently called for party officials to delay the convention over coronavirus concerns.
The Texas Democratic Party has already announced it is moving its June 4 state convention onto a digital platform. The party is expected to announce more information in the coming weeks about how the virtual convention will work.
Back in March, the Republican Party of Texas (RPT) postponed its convention until July 13. It was originally scheduled to be held May 11. Currently the RPT convention is still scheduled as in-person event to be held in Houston. The Republican National Convention is scheduled to be held August 24 in Charlotte, North Carolina.
Many municipal governments across Texas have followed Gov. Greg Abbott's request to postpone local elections to November 3 that were originally scheduled for May 2. However, some have yet to do so. According to TXElects.com, the cities of Abilene, Irving, Lufkin, Sugar Land, and Tyler are among those that have not postponed their elections.
Texas Legislature, Congress | Federal, COVID-19, Curriculum | Instruction, TEA | Commissioner | SBOE, School Safety, Educator Compensation | Benefits, Testing | Accountability
08/26/2022
The ATPE Governmental Relations team recaps the past week's education news, legislative and election updates, and regulatory developments.
Texas Legislature, Elections, Curriculum | Instruction, Privatization | Vouchers, School Safety
05/05/2023
Don't forget to vote Saturday in the May 6 local election. Plus, the House will be tackling its first Saturday calendar, which means sine die is nigh.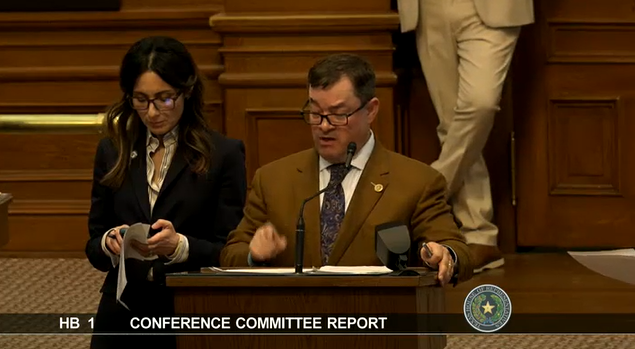 School Finance, Retirement | TRS | Social Security, Texas Legislature, Privatization | Vouchers, Educator Compensation | Benefits
05/30/2023
HB 100 was a casualty of a breakdown in communications between the House and Senate as the regular session drew to a close.