Texas election roundup: Last chance to vote early!

Teach the Vote
Retirement | TRS | Social Security Elections Testing | Accountability
Date Posted: 2/28/2020 | Author: Mark Wiggins
Friday, Feb. 28, is the last chance to vote early in the 2020 Texas primary elections, so make plans to vote before 7 pm Friday if you'd like to avoid the long lines we're expecting to see on Election Day, March 3.
Our partners in the Texas Educators Vote coalition would like to remind you that by voting, you pick the people who decide how much to fund public schools; how much the state will rely on standardized testing; whether to use A-F ratings and how grades are determined; how much to fund teacher pay, healthcare, and retirement; and whether to invest in our schools or privatize them. You can be a voice at the polls for the over 5.4 million kids in Texas public schools, most of whom are not old enough to vote, model good citizenship for students, move Texas up from being last (or almost last) in voter turnout, strengthen democracy by being an engaged citizen, exert your power at the polls, and practice what you preach -- if first grade students are learning the importance of voting, you should, too!
According to data from the Texas Secretary of State's website, as of the fifth day of early voting, 322,541 Texans had voted in Texas' top 10 counties for voter registrations. News outlets report that figure as an increase of 30.7% from the number who had voted by the fifth day of early voting in the 2016 primaries.
Statewide 1,394,488 Texans had cast a ballot by Feb 26, the eighth day of early voting, including 762,290 Republicans primary voters and 632,198 Democratic primary voters. Texas election data researcher Derek Ryan found that, 20% of those who voted in the Democratic primary through day eight of early voting had voted in a previous general election but were likely voting in a primary for the first time. The share of likely first-time primary voters is greater than Democrats saw in 2018 (18%) and in 2016 (17%). In the Republican primary, 12% of early voters this year had voted in a general election but not in a recent primary. So far, slightly more men than women have voted in the Republican primary, while more women than men have voted in the Democratic primary this time around.
On Feb. 26, the Texas Tribune updated its "hot list" of the most competitive Texas primary races. There are 20 Texas House districts on the list, including five races that earned the distinction of being listed among the "hottest" races in the state. Those five are as follows:
Also of note is the sole Texas Senate race to make the Texas Tribune's hot list. Sen. Eddie Lucio Jr., a 30-year incumbent, is facing two challengers in the Democratic primary in Senate District 27. One is State Board of Education (SBOE) Member Ruben Cortez (D-Brownsville)., who also received an endorsement from Texas Parent PAC, and the other is Brownsville lawyer Sara Stapleton Barrera.
A new presidential poll released this week by Public Policy Polling and commissioned by Progress Texas shows Bernie Sanders and Joe Biden tied at 24% as the top choice of Texas Democrats. Michael Bloomberg follows at 17%, with Elizabeth Warren at 14%, and Pete Buttigieg at 10%.
With early voting coming to close, ATPE encourages everyone to take a moment to research the races in their local districts and go vote!
Texas Legislature, Elections, Curriculum | Instruction, Privatization | Vouchers, School Safety
05/05/2023
Don't forget to vote Saturday in the May 6 local election. Plus, the House will be tackling its first Saturday calendar, which means sine die is nigh.
06/02/2023
The HB 100 voucher scheme dies at the end of regular session, plus a special session and the TEA takeover of Houston ISD begin.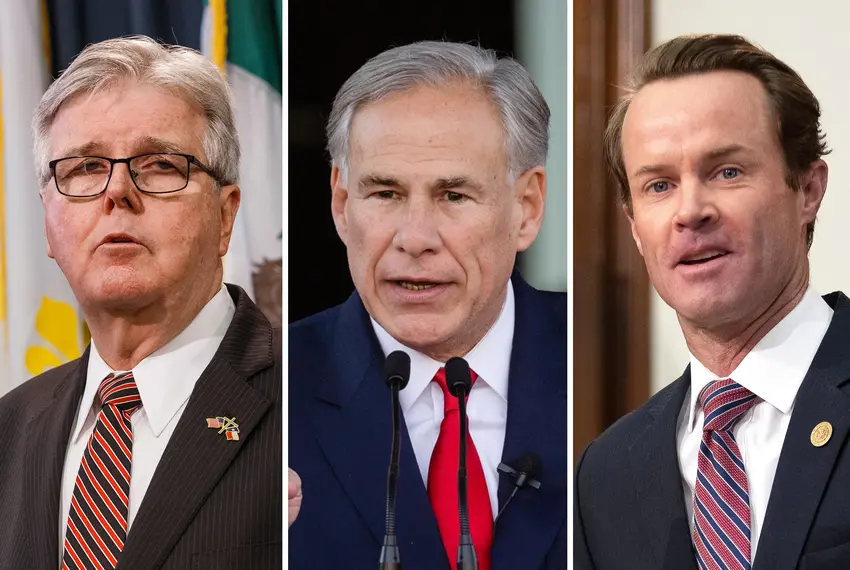 06/01/2023
Always happy to castigate the Texas House, Patrick breaks form to criticize the governor as misinformed and unsympathetic toward homeowners.