Texas election roundup: Finance reports coming in

Teach the Vote
Elections
Date Posted: 1/16/2020 | Author: Mark Wiggins
Early voting for the March 3 Texas primary elections is just over a month away now, and special runoff elections in three House districts will have some voters heading to the polls even sooner. ATPE's Governmental Relations team has been busy researching and meeting with candidates and updating our candidate profiles here on Teach the Vote. The profiles are a great way to find out how your legislators voted on education bills in recent sessions and to learn more about the candidates running for the Texas House or Senate or the State Board of Education (SBOE) this year. We'll be uploading candidates' survey responses on the website as we receive them throughout this election cycle. Make sure you're aware of all the upcoming election-related dates and deadlines this year.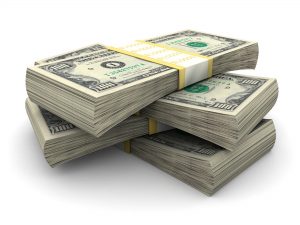 Candidates for various elected offices in Texas submitted their campaign finance reports this week, detailing their fundraising and campaign spending over the last half of 2019. This provides a bit of insight not only into how much financial strength each campaign has mustered, but who exactly is funding them.
In the special runoff election for House District (HD) 28 in Ft. Bend County outside Houston, Texas Parent-PAC endorsed candidate Eliz Markowitz, a Democrat, raised $244,000 and spent $240,000 between October 27 and December 31, ending the period with $118,000 cash on hand. Republican Gary Gates raised $25,000, spent $323,000, and ended with $60,000 in the bank. The winner of the Jan. 28 runoff will hold the HD 28 seat for the remainder of this year. The same is true in Dallas's HD 100, where Democrats James Armstrong, III and Lorraine Birabil are in a runoff, and in Houston's HD 148, where the two runoff candidates are Republican Luis LaRotta and Democrat Anna Eastman. All six of the candidates competing in this month's runoff elections are also on the ballot for the 2020 primary elections in March, seeking to become their respective party's nominee to vie for a full term in the office starting in 2021. Click the links on the candidates' names above to find out more about them and others appearing on the 2020 ballot.
Leading Texas Forward, a PAC led by Karl Rove with the aim of maintaining the Republican majority in the Texas House, reported raising $505,000 from August through December. State Rep. Chris Turner (D-Dallas) reported raising $321,000 to help Democrats take control of the House. State Rep. Trey Martinez Fischer (D-San Antonio) told The Quorum Report he's transferring $350,000 to his One Texas PAC with the same goal.
In the Democratic presidential primary, Mike Bloomberg announced he has hired 37 organizers in Texas and plans to have 150 in place before the end of January, according to the Texas Tribune. Bloomberg is hoping to score a sizeable chunk of delegates from Texas in the March 3 primary. Elizabeth Warren meanwhile announced several Texas endorsements this week.
Here's our weekly reminder that voting is the single most important thing you can do in order to lift up our public schools. ATPE and our partners in the Texas Educators Vote coalition are working to encourage a culture of voting that will ensure public education remains a top priority at the Texas Capitol. Here is a great video by Palmer ISD explaining the powerful impact that creating a culture of voting has made on public education in 2019. Check it out!
School Finance, Retirement | TRS | Social Security, Texas Legislature, Congress | Federal, Elections, Curriculum | Instruction, TEA | Commissioner | SBOE, Privatization | Vouchers, Deregulation | Charter Schools
11/11/2022
Today's post from the ATPE lobby team features election results, loan forgiveness news, TRS resources, voucher updates, thanks to our veterans, kudos, and more.
02/07/2023
Northside (20) ISD Superintendent Brian Woods, president of the Texas School Alliance, and Cypress-Fairbanks ISD Superintendent Mark Henry have a powerful op-ed in the Feb. 6 San Antonio Express-News.
School Finance, Texas Legislature, Curriculum | Instruction, TEA | Commissioner | SBOE, Privatization | Vouchers
02/03/2023
The SBOE squeezed a four-day meeting into two, and most legislative activity was canceled this week due to a winter storm. Read more from ATPE Governmental Relations.