Texas election roundup: Early voting in special runoffs

Teach the Vote
Elections
Date Posted: 1/23/2020 | Author: Mark Wiggins
Early voting is underway this week in the special runoff elections in Dallas, Houston, and Fort Bend County. The special runoff in House District (HD) 28 in Fort Bend County has drawn national attention as Texas Democrats seek to capture a seat previously held by Republican state Rep. John Zerwas.
Republicans hold a nine-seat majority in the Texas House of Representatives, and Democrats are anxious to flip as many seats as possible in order to wrest control of the lower chamber heading into the 2021 legislative session. Democratic candidate Eliz Markowitz, who was endorsed by the pro-public education group Texas Parent PAC, was joined on the campaign trail this week by former presidential candidates Julian Castro and Beto O'Rourke. Presidential candidate Elizabeth Warren also announced her support for Markowitz this week.
On the Republican side, the Quorum Report reported the Texas GOP is busing block walkers from all over Texas into Fort Bend to aid Republican candidate Gary Gates. The Gates campaign claimed their internal polling this week showed Gates up 13 percentage points over Markowitz. According to campaign reporter Jeff Blaylock, while Republican political consultant Derek Ryan's analysis of the first two days of early voting show that only 46% of HD28 voters have recent Republican primary voting history but no Democratic primary history. Mail ballots in the HD 28 special runoff election have already surpassed the number submitted in the 2018 general election.
According to the Texas Secretary of State, 16.1 million Texans are now registered to vote. Voting is the single most important way to exercise your political voice, and early voting in primaries across the state begins in just a few weeks! The deadline to register to vote for the March 3 primary is February 3. Visit our friends at TexasEducatorsVote.com to find out how to register to vote and to access voter resources, including text reminders when an important vote is coming up.
Texas Legislature, Elections, Curriculum | Instruction, Privatization | Vouchers, School Safety
05/05/2023
Don't forget to vote Saturday in the May 6 local election. Plus, the House will be tackling its first Saturday calendar, which means sine die is nigh.
06/02/2023
The HB 100 voucher scheme dies at the end of regular session, plus a special session and the TEA takeover of Houston ISD begin.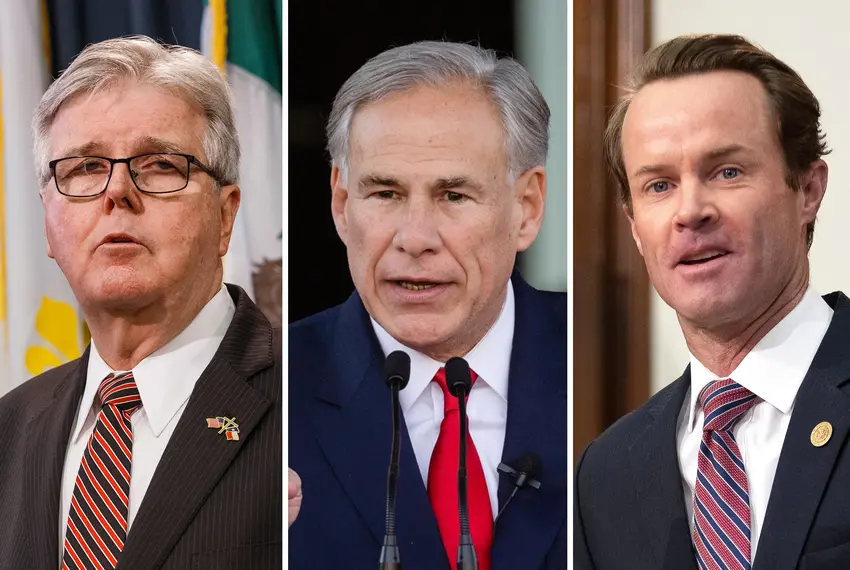 06/01/2023
Always happy to castigate the Texas House, Patrick breaks form to criticize the governor as misinformed and unsympathetic toward homeowners.