Texas election roundup: Early voting breaking records

Teach the Vote
Elections
Date Posted: 10/15/2020 | Author: Mark Wiggins
Early voting is now underway in Texas, and over one million Texans have already cast their ballots! If you haven't voted yet, you have until October 30 for early voting and Election Day is November 3!
Voters in Harris County cast nearly 170,000 ballots on the first day of early voting, up from 130,000 in 2016. The total includes both in-person and mail-in ballots received on the first day of early voting. According to the Texas Tribune, first day early voting in the state's ten largest counties was 6.71% in 2020, compared to 5.82% in 2016 -- roughly a 15% increase in turnout.
High turnout is always a good sign, but it's too soon to draw many conclusions after just two days of early voting. The first day of early voting was also not without incident. Issues in Fort Bend, Tarrant, and Travis Counties led to some voters waiting five hours or more. The counties moved quickly to resolve those problems and if the increased voter participation numbers are sustained, Texas could be on the path to record turnout.
Even as Texans headed to the polls, the courts continued to hand down decisions this week affecting their ability to vote. Harris County, which is home to 4.7 million people and spans nearly 1,800 square miles, had set up 12 locations for voters to drop off mail-in ballots. The Fifth Circuit U.S. Court of Appeals
ruled Monday
that Gov. Greg Abbott could limit counties to a single drop-off location for mail-in ballots, forcing Harris County to close all but one of its drop-off locations. On Wednesday, a state appeals court allowed drive-through and curbside voting to continue in Harris County by
rejecting a lawsuit
filed by the Republican Party of Texas to block the service.
A new poll by the University of Texas/Texas Tribune found that 62% of registered Texas voters believe the U.S. is on the wrong track. The same poll showed 41% believe the state of Texas is headed in the right direction, compared to 44% who believe it's on the wrong track. Respondents listed the coronavirus/COVID-19 (18%), political corruption/leadership (14%), and the economy (10%) as the most important issues facing the country right now. The poll showed Republican Donald Trump leading Democrat Joe Biden 50% to 45% in the presidential race here in Texas.
Gov. Greg Abbott has set a special runoff election for Saturday, December 19, to fill the seat in Senate District (SD) 30 being vacated by state Sen. Pat Fallon (R-Prosper). The runoff will be between state Rep. Drew Springer (R-Muenster) and Dallas-area salon owner and Republican Shelley Luther, who led Springer in the special election by just 164 votes. Early voting for the special runoff election will begin Wednesday, December 9.
Before you head to the polls, make sure you arm yourself with resources that will enable you to maximize the impact of your vote. It's always smart to check your county website first in order to find out the nearest polling location and hours. Many county websites also list current wait times at polling locations! If you need help finding your county's website, check here. You can also check out this handy checklist for in-person voting by ATPE Lobbyist Andrea Chevalier. And as always, make sure to visit the candidates tab here at Teach the Vote in order to do your research on the education views of those running for office in your area. Now get out there and vote!
Why do I vote #TXEd? Because our schools are our future. Share your own video using #WhyIVoteTXEd and tag us at @officialATPE, @TeachtheVote, & @TxEdVote.

Now get out and #VOTE, fam! 🇺🇸🗳🤠 #VoteEarly #VoteTexas #Vote2020 #txlege pic.twitter.com/HSIXfJtKXT — Mark Wiggins (@MarkWigginsTX) October 15, 2020
School Finance, Retirement | TRS | Social Security, Texas Legislature, Congress | Federal, Elections, Curriculum | Instruction, TEA | Commissioner | SBOE, Privatization | Vouchers, Deregulation | Charter Schools
11/11/2022
Today's post from the ATPE lobby team features election results, loan forgiveness news, TRS resources, voucher updates, thanks to our veterans, kudos, and more.
03/21/2023
A week of pro-voucher public relations doesn't change the facts.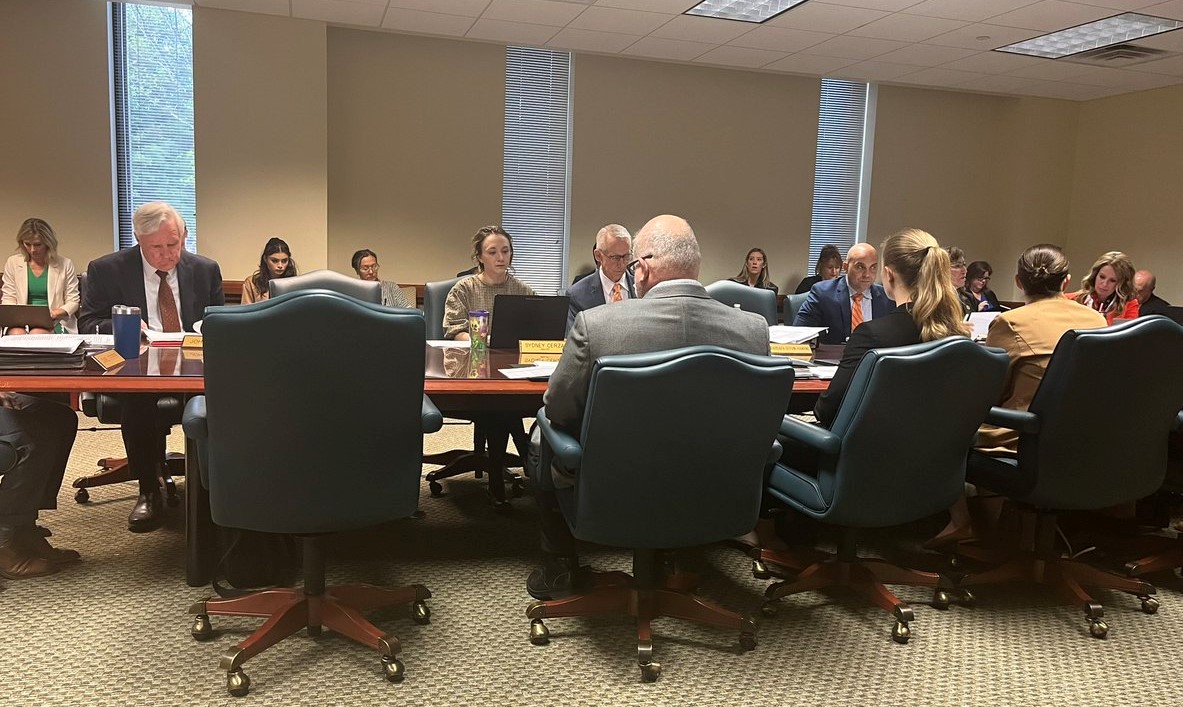 School Finance, Retirement | TRS | Social Security, Texas Legislature, Curriculum | Instruction, TEA | Commissioner | SBOE, Privatization | Vouchers, School Safety, Educator Compensation | Benefits, Testing | Accountability
03/17/2023
The ATPE lobby team looks back at another busy legislative week and previews next week's big committee hearings on private school vouchers, TRS, teacher pay, and more.