Texas education laws taking effect September 1, 2021

Teach the Vote
School Finance Educator Preparation | Certification Retirement | TRS | Social Security Texas Legislature Curriculum | Instruction TEA | Commissioner | SBOE Deregulation | Charter Schools School Safety Educator Compensation | Benefits Miscellaneous Testing | Accountability
Date Posted: 9/01/2021
Nearly 50 new state laws affecting public education go into effect September 1, 2021. Some are big, controversial bills that dominated debate during the regular session of the Texas Legislature, while others touched on less combustible topics. Let's take a look at some of the headliners first.

Senate Bill (SB) 1 by Sen. Jane Nelson (R-Flower Mound) is the state's two-year budget that takes effect with the new fiscal year beginning September 1. Notably, Gov. Greg Abbott vetoed the portion of this bill that was meant to fund the legislative branch of state government, including salaries and benefits for thousands of employees of the Legislature and related entities. Lawmakers have not yet succeeded in passing an additional budget bill during this summer's special sessions that will restore the funding.

House Bill (HB) 3979 by Rep. Steve Toth (R-Conroe) is the civics bill that requires the State Board of Education (SBOE) to incorporate a long set of specific curriculum standards into the Texas Essential Knowledge and Skills (TEKS) for social studies, such as the founding documents of the United States, the history of white supremacy, the civil rights movement, women's suffrage, and more. The TEKS component of HB 3979 won't be affected until the SBOE formally takes up the social studies curriculum standards for review and revision, which won't begin until 2022. The Legislature is debating bills during the current special session that would narrow the list of statutorily required TEKS by removing references to white supremacy and the civil rights movement, as well as Dr. Martin Luther King's "I have a dream" speech.

HB 3979 also states that a teacher may not be compelled to discuss "a particular current event or widely debated and currently controversial issue of public policy or social affairs," and if they choose to do so, "shall, to the best of the teacher's ability, strive to explore the topic from diverse and contending perspectives without giving deference to any one perspective." Teachers may not award course credit or extra credit for participating in social or political advocacy or efforts to persuade elected officials to take specific action through direct communication. Furthermore, it prohibits making part of a course a list of concepts including that "an individual, by virtue of the individual's race or sex, bears responsibility for actions committed in the past by other members of the same race or sex."

ATPE opposed HB 3979 and related special session legislation because it inappropriately inserts the Legislature into the curriculum writing process. The SBOE has a well-developed TEKS review process that includes input from Texas educators, parents, and other stakeholders across multiple public meetings. Furthermore, the TEKS do not govern pedagogy, which HB 3979 attempts to do. Educators should be entrusted to follow their Code of Ethics and utilize their extensive training to present content in a responsible way that results in student learning.

HB 2519 by Rep. Drew Darby (R-San Angelo) provides additional notice to educators who are facing disciplinary investigation, requires the State Board for Educator Certification (SBEC) to consider mitigating factors, and allows the board to consider alternatives other than sanctions. The ATPE-supported bill prohibits SBEC from sanctioning a teacher who gives proper notice of resignation 30 days prior to the start of the school year, which gives teachers 15 additional days beyond prior law. Finally, HB 2519 ensures at least two SBEC members are appointed from small or midsized school districts.  

HB 547 by Rep. James Frank (R-Wichita Falls) allows homeschooled students to participate in University Interscholastic League (UIL) activities. ATPE opposed this bill in part because schools will not receive additional funding to cover the cost of admitting homeschooled students and because those students will not be held to the same "no pass, no play" academic requirements as public school students. The parents of homeschooled students will be responsible for providing evidence of academic eligibility. During the first six weeks of the school year, the student must demonstrate grade-level academic proficiency on a nationally recognized test, such as the Iowa Test of Basic Skills (ITBS), which may be administered and reported by a third party. Homeschooled students will be required to satisfy the same immunization requirements as public school students.

SB 288 by Sen. Kel Seliger (R-Amarillo) provides a measure of leniency on the Teacher Retirement System (TRS) retire/rehire penalty without eliminating the penalty. TRS must first issue a written warning that an employee does not qualify for an exception to the retire/rehire rules before assessing a penalty. The bill also creates an exception for retirees employed to mitigate student learning loss attributable to the pandemic, so long as the position supplements normal staffing levels and is paid for entirely out of federal COVID-19 relief funds. The exemption expires December 31, 2024. 
 
Here are the other education-related bills passed during the 2021 regular session that take effect September 1:

Educator Preparation and Certification
Education Profession
TRS
Safety and Health
School Funding
Special Populations
Curriculum and Instruction
Miscellaneous
September 1 is the standard effective date for most new laws enacted by the Legislature during a regular session, but some bills take effect immediately upon being signed into law. In 2021, some of the education bills that went into effect earlier this summer included the school finance "clean up" bill
HB 1525
by Rep. Dan Huberty (R-Kingwood), Rep. Huberty's
HB 1603
making permanent the Individual Graduation Committees law,
SB 879
by Sen. Eddie Lucio, Jr. (D-Brownsville) changing the qualifications for designation as a dropout recovery school,
SB 348
by Sen. Lois Kolkhorst (R-Brenham) ensuring parents can access the instructional materials used in their children's virtual classes,
SB 1267
by Sen. Royce West (D-Dallas) that streamlines educator training requirements in state law,
SB 1590
by Sen. Paul Bettencourt (R-Houston) allowing some virtual field observations in EPPs, and the non-binding
Senate Concurrent Resolution 17
by Sen. Bryan Hughes (R-Mineola) urging the U.S. Congress to repeal the Windfall Elimination Provision in Social Security laws.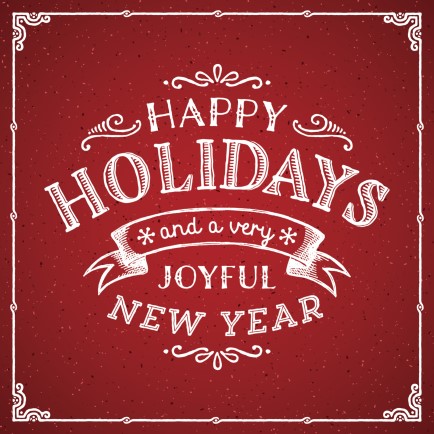 Miscellaneous
12/24/2021
ATPE Governmental Relations sends you holiday greetings and our best wishes for a happy 2022!
08/10/2022
The Texas Education Commissioner addressed the committee during an interim hearing on Aug. 9, 2022.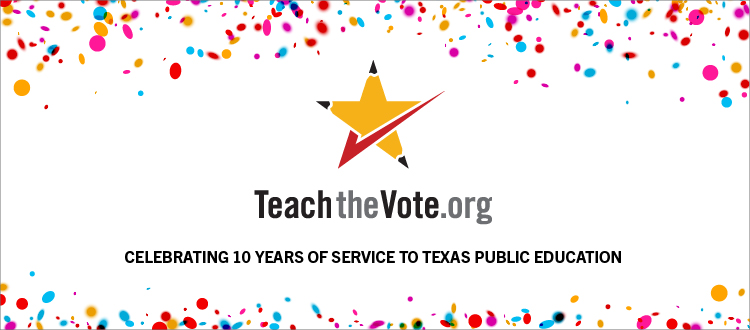 Texas Legislature, Curriculum | Instruction, TEA | Commissioner | SBOE, Privatization | Vouchers, School Safety, Testing | Accountability
08/05/2022
The ATPE Governmental Relations team recaps the past week's education news, legislative and election updates, and regulatory developments.