Texas Senate passes controversial social studies, virtual school bills

Teach the Vote
Texas Legislature Curriculum | Instruction
Date Posted: 8/12/2021
The Texas Senate passed a pair of controversial bills Wednesday, August 12, 2021, relating to social studies curriculum and the expansion of virtual schools. Both bills are opposed by ATPE.

Senate Bill (SB) 15 and SB 3 were advanced Tuesday by the Senate Education Committee and Senate State Affairs Committee, respectively, as we reported here on our blog.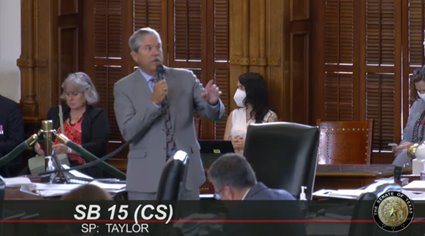 SB 15 by Sen. Larry Taylor (R-Friendswood) would expand full-time virtual schools across Texas independent of the COVID-19 pandemic. ATPE opposes this bill because it would establish a long-term expansion of failed virtual schooling programs across the state. Districts already have the flexibility to offer virtual programs in response to the current COVID-19 surge, and the governor could authorize additional state funding without the need for legislation.

Education Committee Chairman Taylor amended SB 15 on the floor to change its expiration date from 2027 to 2023 in order to align with a report due by the Texas Commission on Virtual Education. The commission was created by HB 3643, an ATPE-supported bill that passed during the regular session and requires a report with legislative recommendations regarding virtual education by December 31, 2022.

The Senate passed SB 15 by a vote of 27-2. Sens. Charles Schwertner (R-Georgetown) and Kel Seliger (R-Amarillo) were the lone no votes on the bill. Sens. Jose Menendez (D-San Antonio) and Borris Miles (D-Houston) were absent.


SB 3 by Sen. Bryan Hughes (R-Mineola) would impose confusing restrictions on the teaching of social studies. ATPE opposes SB 3 because it inappropriately usurps oversight of curriculum from the State Board of Education (SBOE), which has a well-developed process for the review and revision of curriculum standards that includes substantial input from educators and parents. Furthermore, SB 3 attempts to regulate specific pedagogical approaches, which is neither the role of the Legislature nor the SBOE.

The Senate passed SB 3 on a party-line vote of 18-11, with all 18 Republicans in support and 11 Democrats opposing. As noted above, Sens. Menendez and Miles were absent.

Wednesday evening, the Senate began consideration of its controversial election reform bill, SB 1 by Sen. Hughes, and Sen. Carol Alvarado (D-Houston) began a filibuster, ultimately speaking against the bill for 15 hours. The Senate voted along party lines, 18-11, to pass the bill Thursday morning.

None of the legislation passed by the Senate has been heard in the House, which has lacked a quorum since the special session began last weekend. The Senate now stands in recess until Monday afternoon, August 16.
School Finance, Educator Preparation | Certification, Retirement | TRS | Social Security, Texas Legislature, Curriculum | Instruction, Privatization | Vouchers, School Safety, Educator Compensation | Benefits
03/24/2023
ATPE testifies against vouchers at marathon Senate Education Committee hearing, plus House committees hear bills on student restraint, curriculum issues, pre-k certification, and more.
03/23/2023
The Texas Senate Education Committee heard overwhelming opposition to school vouchers in a marathon hearing Wednesday, March 23.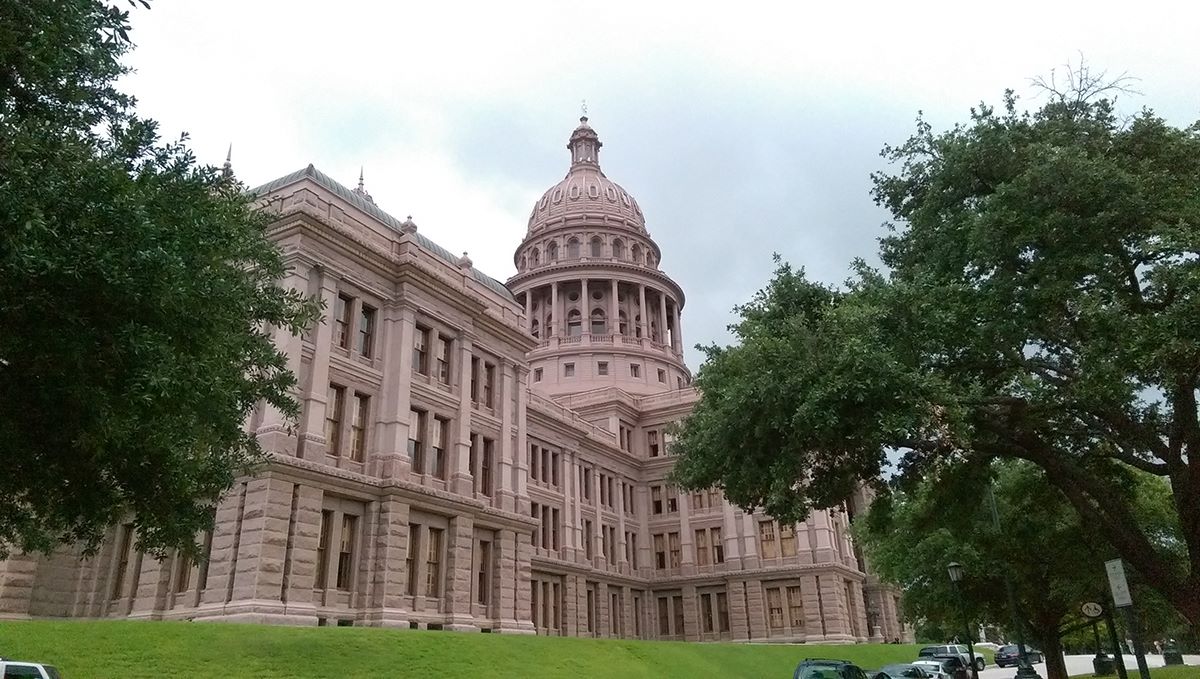 Educator Preparation | Certification, Texas Legislature, Curriculum | Instruction, Privatization | Vouchers, School Safety, Testing | Accountability
03/23/2023
The pace at the Capitol noticeably increased this week, including in the House Public Education Committee where ATPE testified on several bills.