Texas Senate committee advances another private school voucher bill

Teach the Vote
Texas Legislature Privatization | Vouchers Deregulation | Charter Schools Testing | Accountability
Date Posted: 5/10/2021 | Author: Mark Wiggins
A divided Senate Education Committee voted Monday evening, May 10, to advance another private school voucher bill to the full Senate. Members voted 7-3 to approve Senate Bill (SB) 1968 by Sen. Paul Bettencourt (R-Houston).

The bill would create an education savings account (ESA) voucher program, the likes of which the Texas Legislature and ATPE have consistently opposed because they divert public tax dollars away from public schools to private schools and for-profit vendors.

Members supporting the voucher bill were Chairman Larry Taylor (R-Friendswood) and Sens. Bettencourt, Eddie Lucio (D-Brownsville), Bob Hall (R-Edgewood), Bryan Hughes (R-Mineola), Angela Paxton (R-McKinney), Charles Perry (R-Lubbock), and Charles Schwertner (R-Georgetown).

Sens. Jose Menendez (D-San Antonio), Beverly Powell (D-Bedford), and Royce West (D-Dallas) opposed the bill. Now that the bill has advanced out of committee, it must be supported by 18 senators before it can be brought to the Senate floor for a vote. ATPE urges senators to oppose this bill.

The committee also approved the following bills:
Before adjourning, Chairman Taylor announced plans for the committee to meet Tuesday to vote on its version of the clean-up bill for the massive school finance bill, HB 3, passed by the 86th Texas Legislature in 2019.
12/02/2022
It's December! As ATPE gears up to fight for public education in the Texas legislative session starting next month, we're also pushing Congress to pass an important bill before its session ends.
Retirement | TRS | Social Security, Congress | Federal
12/02/2022
ATPE and retiree groups are urging Congressional leaders to complete negotiations by the end of 2022 on a deal to fix the Windfall Elimination Provision.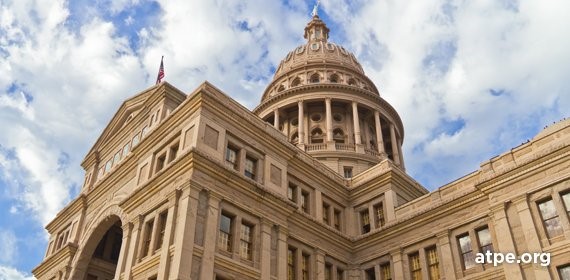 School Finance, Educator Preparation | Certification, Texas Legislature, Curriculum | Instruction, Privatization | Vouchers
12/01/2022
The Texas Commission on Virtual Education met Wednesday to discuss a draft of the commission's findings and recommendations for the 2023 legislative session.