Texas Senate Education Committee hears classic voucher bill

Teach the Vote
Texas Legislature Privatization | Vouchers Testing | Accountability
Date Posted: 5/06/2021 | Author: Mark Wiggins
The Senate Education Committee heard a classic private school voucher bill in Thursday's hearing. Senate Bill (SB) 1968 by Sen. Paul Bettencourt (R-Houston) is an education savings account (ESA) voucher bill that would allow businesses to write off a portion of their state taxes by contributing money to a state-run private school voucher program. ATPE opposes this bill.

The program under SB 1968 would redirect that tax revenue into accounts held by the parents of eligible students. Parents could spend the money on educational expenses, including tuition for private schools.

ATPE has long opposed vouchers under the legislative program written by our members and adopted each year by the ATPE House of Delegates. It states, "ATPE opposes any program or initiative, tuition tax credit or voucher system that would direct public funds to private, home or for-profit virtual schools."

Funding redirected to these types of voucher programs is funding that otherwise could be used to increase the resources available to the entire public education system. The Texas Legislature, acting on the overwhelming opinion of Texans, has consistently opposed spending public tax dollars on private school vouchers. 

Today ATPE also opposed SB 491 by Sen. Angela Paxton (R-McKinney), which would allow home-schooled students to participate in University Interscholastic League (UIL) activities. SB 491 would create vast inequities in school competitions by allowing homeschooled students to skirt no-pass, no play rules. ATPE submitted testimony in opposition to SB 491, explaining that the lack of limitations on practice hours, insufficient academic oversight, and ability of home-school students and districts to shop each other for the purposes of competition would undercut longstanding UIL rules meant to establish a level playing field for student competitors.

The committee also heard SB 2094 by Chairman Larry Taylor (R-Friendswood), which would decouple the STAAR test from graduation requirements and create accelerated learning committees for students unable to perform satisfactorily on the STAAR. ATPE supports the component of the bill removing high stakes from the STAAR, but we offered feedback to improve other parts of the bill, such as a component that would provide funding tied to test results.

In addition, the committee heard the following bills:
House Bill (HB) 690 by Rep. Will Metcalf (R-Conroe), which would require school board member training on school safety.
HB 1496 by Rep. Gary Vandeaver (R-New Boston), which would require districts to document any management fees paid by or to the district regarding purchasing contracts or programs.
The committee also voted unanimously to pass the following bills, all of which were recommended for placement on the Senate's local and uncontested calendar:
School Finance, Educator Preparation | Certification, Retirement | TRS | Social Security, Texas Legislature, Curriculum | Instruction, Privatization | Vouchers, School Safety, Educator Compensation | Benefits
03/24/2023
ATPE testifies against vouchers at marathon Senate Education Committee hearing, plus House committees hear bills on student restraint, curriculum issues, pre-k certification, and more.
03/23/2023
The Texas Senate Education Committee heard overwhelming opposition to school vouchers in a marathon hearing Wednesday, March 23.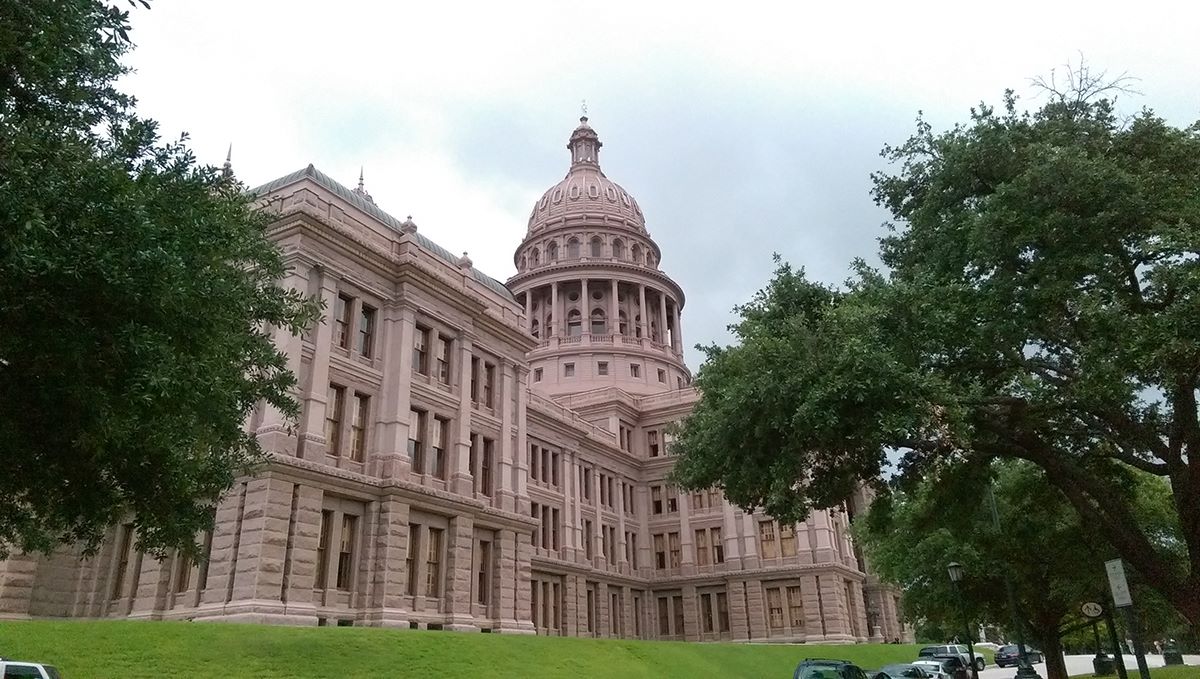 Educator Preparation | Certification, Texas Legislature, Curriculum | Instruction, Privatization | Vouchers, School Safety, Testing | Accountability
03/23/2023
The pace at the Capitol noticeably increased this week, including in the House Public Education Committee where ATPE testified on several bills.