Texas House Public Education Committee sides with ATPE on charter school bill

Teach the Vote
School Finance Educator Preparation | Certification Texas Legislature Deregulation | Charter Schools School Safety
Date Posted: 5/11/2021 | Author: Andrea Chevalier
Last week, the Texas House Public Education Committee announced it would no longer hold public hearings on bills but would instead hold formal meetings to vote on any bills referred to the committee. Under the House rules of the 87th Legislature, there is no requirement for the committee to hold public hearings and take testimony on bills.

The deadline has passed for the committee to vote on House bills, so the representatives are turning their attention to Senate bills that have come over from the upper chamber. The committee voted to advance several bills at a formal meeting held earlier today, Tuesday, May 11, including some Senate bills that have not been heard in a House public hearing.

One major bill that ATPE opposes was unable to make it out of the committee today and left pending after it failed to garner enough support. Senate Bill (SB) 28 by Bettencourt (R-Houston) would arbitrarily weaken taxpayer oversight and public accountability for charter schools, even though they are publicly funded. Although the proposed committee substitute for the bill eliminated its provision that would require a supermajority of SBOE members for a charter veto, the bill still limits the discretion of the elected body in making determinations about new charter applications. Furthermore, the bill would not address the lack of taxpayer oversight over the main mode of charter expansion, which is through expansion amendments approved solely by the Commissioner of Education. Read ATPE's written testimony opposing the committee substitute to SB 28 here. Though the bill failed to receive enough votes for approval by the committee, Chairman Dutton moved that SB 28 be left pending in the committee, which means the bill is not yet dead and could be voted on again. Vote: 3 Ayes (Dutton, Allison, Huberty), 5 Nays (Allen, Bell, K., Bernal, González, King, K.), All others absent.

ATPE supports the following bills that received a nod of approval from the House Public Education committee at its May 11 meeting:
The following bills were also advanced by the committee today:
In addition to SB 28, here are a few other bills considered by the House Public Education Committee today that failed to receive approval:
SB 347 by Paxton would subject school health advisory committee (SHAC) meetings to the Open Meetings Act and the Public Information Act. The bill was left pending. Vote: 5 Ayes (Allison, Bell, K., Huberty, King, K., VanDeaver), 4 Nays (Allen, Bernal, Dutton, González), all others absent.
SB 1696 by Paxton would order the Texas Education Agency (TEA) to coordinate the anonymous sharing of information concerning cyber-attacks or other cybersecurity incidents between public and private schools. A substitute for the bill offered today removed the requirement that charter schools designate a cybersecurity officer. The bill was left pending. Vote: 2 Ayes (Bell, K., Buckley), 8 Nays (Allen, Allison, Bernal, González, Huberty, King, K., Talarico, VanDeaver), 1 Present-not-voting (Dutton).
SB 797 by Hughes would require schools and institutions of higher education to openly display a durable poster or framed copy of the national motto "In God We Trust" if the item is donated or purchased using private donations and meets certain requirements. Vote: 6 Ayes (Allison, Bell, K., Buckley, Huberty, King, K., VanDeaver), 1 Nay (Dutton), 4 Present-not-voting (Allen, Bernal, González, Talarico). Although SB 797 did not garner enough support to advance out of the committee today, we note that similar bill language was amended onto SB 1776, which the full House approved on second reading Monday, May 10.
Though originally planned for a vote today,
SB 2050
by
Menéndez
was not considered by the committee today and also left pending.
As always, ATPE members are encouraged to visit
Advocacy Central
to follow the progress of bills and send messages to their lawmakers about bills of interest or concern.
School Finance, Educator Preparation | Certification, Retirement | TRS | Social Security, Texas Legislature, Curriculum | Instruction, Privatization | Vouchers, School Safety, Educator Compensation | Benefits
03/24/2023
ATPE testifies against vouchers at marathon Senate Education Committee hearing, plus House committees hear bills on student restraint, curriculum issues, pre-k certification, and more.
03/23/2023
The Texas Senate Education Committee heard overwhelming opposition to school vouchers in a marathon hearing Wednesday, March 23.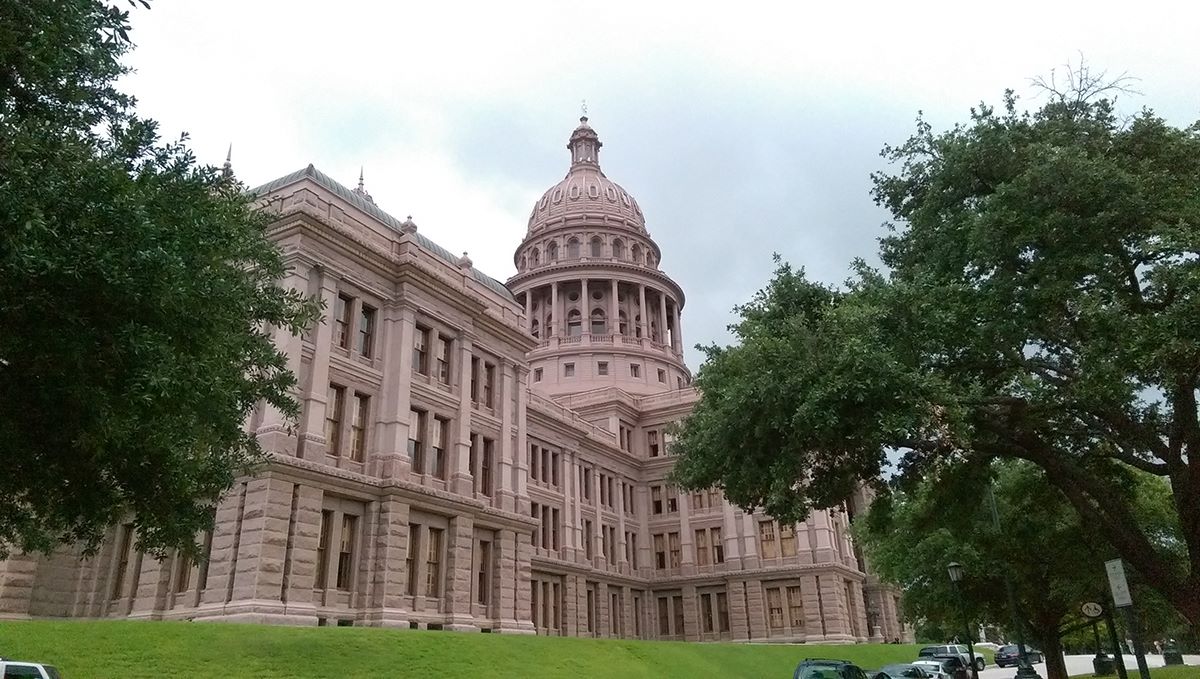 Educator Preparation | Certification, Texas Legislature, Curriculum | Instruction, Privatization | Vouchers, School Safety, Testing | Accountability
03/23/2023
The pace at the Capitol noticeably increased this week, including in the House Public Education Committee where ATPE testified on several bills.