Teachers, superintendents, and commissioner speak at Tribune Festival

Teach the Vote
COVID-19 TEA | Commissioner | SBOE School Safety
Date Posted: 9/09/2020 | Author: Andrea Chevalier
The Texas Tribune is holding its annual Texas Tribune Festival this month. Rather than an in-person event jam-packed with speakers over a few days, this year's festival is taking place virtually throughout the entire month of September. The event still features a prominent strand of panels and interviews related to education. A session held this morning, "Public Education in the Time of COVID," featured two teachers, two superintendents, and Texas Education Commissioner Mike Morath. Here's what the panelists had to say.
No more high-fives or cozy reading corners. Texas public school teachers Paige Stanford (Waco ISD) and Ale Checka (Forth Worth ISD) are optimistic about the school year and simultaneously saddened by the lack of physical interaction they anticipate having with their students. Both teachers highlighted how the pandemic has changed their community, from inspiring more empathy to creating traumatic situations. In Stanford's school district, she said, "the streets went empty," when Waco ISD principal Phillip Perry passed away from COVID-19, but Stanford added that students are now excited to help others by wiping down their desks after class. A shift in attitudes has impacted teachers, too. Checka said she, "will never forget or forgive the way that state leadership has tried everything possible for us to not be able to follow local public health guidelines."
Superintendents Dr. LaTonya Goffney (Aldine ISD) and Dr. Michael Hinojosa (Dallas ISD) were each in different stages of reopening their districts for instruction, but both expressed that assessment will be key in determining how to support students and fill in learning gaps from the spring. Since Aldine ISD has already started instruction, Goffney was able to confirm that enrollment in the district has declined by about 3,500 students (out of 67,200), with more than 50% of the decline occurring in pre-Kindergarten. This comment trends with other anecdotes gathered by ATPE, which suggest parents are choosing to keep their children out of optional grades such as pre-K and Kindergarten. Goffney said her district is trying to identify students who are not showing up to school, but many students are impacted by policy changes outside of the school's purview, such as the rental assistance program in the Houston area.
Both superintendents on today's panel said their districts spent millions of unanticipated dollars on personal protective equipment (PPE), cleaning supplies, sanitizer, plexiglass, face shields, masks, misters, food, and devices to keep students safe and learning. Aldine ISD spent $10 million while Dallas ISD spent $31 million. Many of these costs will be reimbursed at 75% through the Coronavirus Relief Fund, while others will be handled through the state's Operation Connectivity program. In the long-term, Hinojosa said he is concerned about being able to maintain many of the programs his district offers.
It would have been nice for Texas Education Commissioner Mike Morath to respond directly to some of the comments made by the teachers and superintendents, as would have been possible in a regular in-person panel. However, the answers he provided to moderator and Texas Tribune education reporter Aliyya Swaby did shed some light on important policy topics, such as accountability.
It is no secret that Morath loves data, as it undergirds all of his discussions. Much like they did in the spring, Texas school districts will use existing data reporting systems to track where students are receiving instruction. The commissioner said we are about two or three weeks away from being able to look at this data, but Morath noted that it seems the majority of students are in remote instructional settings. This is despite the fact that the "overwhelming majority" of districts, according to Morath, are offering in-person instruction.
With regard to standardized testing and accountability, Morath expressed his view that most people want more data during a pandemic, not less. The commissioner said assessing expectations of students is still important for ensuring they are meeting milestones for success later in life. Morath believes the STAAR tests are an accurate gauge for mastery, which then provide educators with information on who needs extra support so that we can help students reach their potential. These comments reflect the commissioner's views of assessment as a diagnostic tool, which Morath spoke about during an SBOE meeting earlier this year.
The commissioner stressed that the state tests use data on student growth over the course of the year and that parents still deserve to know that information about their school. ATPE and many others have questioned whether any growth measures will be accurate this year, given the loss of learning in the spring during COVID-19 school closures, rapid transitions to remote learning, and the loss of contact with 11% of students. Nevertheless, Morath didn't indicate any easing up on district and campus accountability ratings using the test scores, saying the data will help to identify best practices of those who do well during the pandemic. Unscientifically identifying some things that work during one year of an exceptional time might satisfy the curiosity of some, but at what expense to schools and districts that experience negative accountability interventions and sanctions due to a pandemic?
Morath closed out his remarks by expressing satisfaction with the amount of money that had been allocated to districts to mitigate COVID-19 costs and pay for closing the digital divide. He also expressed hope that public health data expected to be posted toward the end of September will help the state identify if there is viral spread in schools.
The Texas Tribune Festival continues through Sept. 30, and it includes numerous free events that are available to stream right now. As usual, the festival features specially priced educator and student tickets, which provide full access at a fraction of the cost. Nearly all of the festival events, including this morning's education panel, are available for replay on demand for ticket holders who may have missed previous events.
Texas Legislature, Congress | Federal, COVID-19, Curriculum | Instruction, TEA | Commissioner | SBOE, School Safety, Educator Compensation | Benefits, Testing | Accountability
08/26/2022
The ATPE Governmental Relations team recaps the past week's education news, legislative and election updates, and regulatory developments.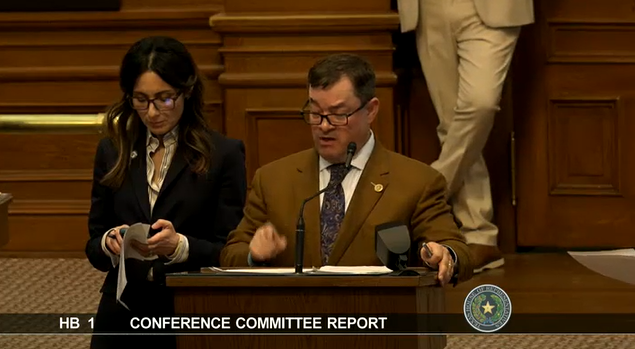 School Finance, Retirement | TRS | Social Security, Texas Legislature, Privatization | Vouchers, Educator Compensation | Benefits
05/30/2023
HB 100 was a casualty of a breakdown in communications between the House and Senate as the regular session drew to a close.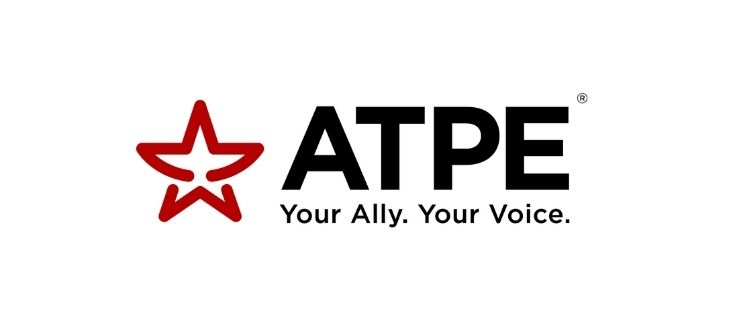 School Finance, Texas Legislature, Privatization | Vouchers, Educator Compensation | Benefits
05/28/2023
ATPE thanks legislators who stood strong with public education students and educators during the 2023 regular legislative session.