Teach the Vote's Week in Review: Sept. 4, 2020

Teach the Vote
COVID-19 Elections
Date Posted: 9/04/2020
This weekend we celebrate Labor Day in America. The essential work of public education has never been more prominent, and ATPE thanks all educators and staff for their service! Here is a summary of this week's education news from ATPE Governmental Relations:
---
CORONAVIRUS UPDATE: This week, the Texas Education Agency (TEA) launched "Project Restore"– a six-part webinar series that provides trauma-informed mental health training to teachers. The training is meant to help teachers not only reach their students, but also work out their own COVID-induced stresses. TEA also made several smaller updates to other aspects of its COVID-19 resource page. Read ATPE Lobbyist Andrea Chevalier's blog post for more.
ATPE has been working hard to facilitate information-sharing during the pandemic. Be sure to check out our COVID-19 FAQs and Resources for new answers to commonly asked questions, watch our easy-to-understand webcasts on educator rights and leave options and disability accommodations, and explore our interactive pandemic timeline. For opportunities to take action, ATPE members can use Advocacy Central to communicate with elected officials, and anyone can take our survey on parent-teacher collaboration.
---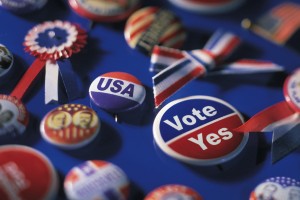 ELECTION UPDATE: H-E-B grocery store owner and public education advocate Charles Butt wrote to the Texas Supreme Court this week, supporting Harris County's decision to send vote-by-mail applications to its residents. Butt says in the letter, "It's always been my impression that the more people who vote, the stronger our democracy will be." For more on the letter and the Texas Senate District 30 special election on September 29, see this blog post by ATPE Lobbyist Mark Wiggins.
---
States and schools should not expect a federal waiver of testing requirements this year, according to President Trump's education secretary. Betsy DeVos wrote a letter to chief state school officers on Wednesday with this warning, urging them to demonstrate their "resolve" by continuing to administer standardized tests to students. ATPE is among countless organizations that have called for a waiver of testing requirements this year amid lingering effects of the COVID-19 pandemic. Read more in this blog post from ATPE Governmental Relations Director Jennifer Mitchell.
---
With more Texans considering mail-in voting for the November general election, ATPE has developed a set of tips and social media graphics to help voters understand what is required. Check out our new resources on applying for a mail-in ballot in this new blog post by ATPE Senior Lobbyist Monty Exter. Find out if you meet the eligibility requirements to apply for a mail-in ballot, and submit your application by Sept. 19 to ensure you will have enough time to cast your vote.
---
The State Board of Education (SBOE) held a virtual meeting this week where they received an update on the performance of the permanent school fund (PSF) and advanced a new Texas Essential Knowledge and Skills (TEKS) subchapter on positive character traits, as required by House Bill (HB) 1026 passed by the 86th Texas Legislature in 2019.
According to Texas Education Agency (TEA) staff and outside consultants hired to help monitor the fund's investments, the PSF is in good health and slowly recovering from the economic recession sparked by the COVID-19 pandemic. Focus has recently turned to management of the fund, which is split between the SBOE and another state agency. An outside consulting firm delivered a report to the board this week with recommendations aimed at improving management.
The board's 15 members are scheduled to return to Austin in person on Tuesday for a week-long meeting that will address curriculum standards for science and health education, as well as whether to open more charter schools during the COVID-19 pandemic. Read more about this week's SBOE meeting in this post by ATPE Lobbyist Mark Wiggins.
---
ATPE is asking state officials to take a closer look at planned education spending cuts that could unnecessarily hurt at-risk students. An article in the Austin American-Statesman this week revealed a summary from the Legislative Budget Board that shows how state agencies plan to cut their spending by 5% this year, as directed by state leaders back in May. The planned reductions in K-12 education spending for 2020-21 include across-the-board cuts to several state-funded programs and initiatives, although most of the education budget was exempted from the order to withhold funds. The Windham School District and Juvenile Justice Alternative Education Programs (JJAEPs) would see reduced funding this year, as would Communities in Schools programs that serve at-risk students. ATPE issued a press statement today urging state officials to consider more strategic reductions in this year's spending that would cause fewer negative impacts on Texas' most vulnerable students.
Texas Legislature, Congress | Federal, COVID-19, Curriculum | Instruction, TEA | Commissioner | SBOE, School Safety, Educator Compensation | Benefits, Testing | Accountability
08/26/2022
The ATPE Governmental Relations team recaps the past week's education news, legislative and election updates, and regulatory developments.
School Finance, Retirement | TRS | Social Security, Texas Legislature, Congress | Federal, Elections, Curriculum | Instruction, TEA | Commissioner | SBOE, Privatization | Vouchers, Deregulation | Charter Schools
11/11/2022
Today's post from the ATPE lobby team features election results, loan forgiveness news, TRS resources, voucher updates, thanks to our veterans, kudos, and more.
Educator Preparation | Certification, Texas Legislature, Educator Rights, Curriculum | Instruction, TEA | Commissioner | SBOE, Deregulation | Charter Schools, School Safety
03/29/2023
The committee met Tuesday, March 28, 2023, and ATPE testified on several bills. Votes on pending bills were also taken.