Teach the Vote's Week in Review: Sept. 18, 2020

Teach the Vote
Retirement | TRS | Social Security Congress | Federal COVID-19
Date Posted: 9/18/2020
Texas is set to reopen further next week, just as most schools have started the new school year. For more on recent developments, here is this week's recap from ATPE Governmental Relations:
---
Source: Office of the Texas Governor
CORONAVIRUS UPDATE: Governor Greg Abbott held a press conference Thursday to announce the further reopening of Texas businesses. Starting Monday, many restaurants and businesses will be able to operate at a capacity of 75%, up from 50% previously. Bars will remain closed. By September 24, designated caregivers will be allowed at nursing homes and other residential-type care facilities, with limitations. Hospitals can resume offering elective surgeries.
The Texas Education Agency (TEA) released official correspondence this week detailing the much-anticipated launch of a COVID-19 case reporting dashboard on the Department of State Health Services (DSHS) website. The data represent a statewide summary of all known, test-confirmed cases among school staff and students who participate in on-campus activities or instruction. Districts were instructed to report all such cases since the beginning of their instructional year and will continue to report every Monday. The website is expected to show district-level data by next week.
Don't forget about ATPE's frequently-updated COVID-19 FAQs and Resources, opportunities to earn CPE by by watching COVID-19/legal webcasts through ATPE's professional learning portal, our interactive pandemic timeline, and Advocacy Central where ATPE members can easily communicate with elected officials about their concerns. Lastly, check out our newly-launched Parent-Teacher Toolkit, featuring a new video on the commitment required of parents who homeschool their children.
---
FEDERAL UPDATE: Congressman Lloyd Doggett (D-Austin), representing the 35th Congressional District of Texas, recently signed on to co-sponsor a Windfall Elimination Provision (WEP) repeal bill, H.R. 4540. The WEP unfairly penalizes Texas educators and other government workers by arbitrarily reducing their Social Security benefits. Read ATPE's press statement from last year in support of the bill and, if you are an ATPE member and a CD 35 constituent (find out here), send Congressman Doggett a big thank you through Advocacy Central here!
---
The annual Texas Tribune Festival continued this week with discussions focusing on public education and the budget heading into the next legislative session.
On Monday, House Public Education Committee Chairman Dan Huberty (R-Humble) and Senate Education Committee Chairman Larry Taylor (R-Friendswood) spoke about what their committees will be grappling with when the legislature convenes in January. While both committed to maintaining existing funding under House Bill (HB) 3, they suggested the legislature is unlikely to do consider any expansion this time around.
On Tuesday, House Appropriations Committee Chairman Giovanni Capriglione (R-Southlake) and state Rep. Mary Gonzalez (D-El Paso), who sits on the subcommittee that oversees public education funding, gave a lighthearted preview of what budget conversations could look like next session. Again, the upshot is that legislators will be looking to craft a lean budget as the state faces a budget deficit driven by the COVID-19 pandemic and volatility in the oil market. Both Chairman Capriglione and Rep. Gonzalez sit on the powerful Legislative Budget Board. You can read the full rundown in this post by ATPE Lobbyist Mark Wiggins.
---
What do you do if a census worker comes knocking at your door or asks you questions about your neighbors? With less than two weeks left until the 2020 Census operations end, census workers are trying their best to get as many people counted as possible. In this post, ATPE Lobbyist Andrea Chevalier details what to expect if you encounter a census worker, where Texas stands in its enumeration, and why the census is so important.
---
The TRS Board of Directors met virtually this week for their regular fall meeting. Check out this post by ATPE Senior Lobbyist Monty Exter, for a breakdown of TRS Executive Director Brian Guthrie's comments to the board, including a preview of the agency's legislative appropriations request for the upcoming 2021 legislative session.
---
In light of a constantly evolving school situation, TEA announced extensions to key attendance and enrollment deadlines on its COVID-19 Support and Guidance page. The deadline for districts to submit 22:1 class size waivers for grades K-4 is now extended until December 1. The deadline for marking students as "enrolled" has also been extended by one month to line up with the October 30 "snapshot" date.
TEA also added other resources to its support page, including a new Operation Connectivity document that shares best practices for digital learning. The CARES Act equitable services FAQ has been further updated since last week to include guidance on how to calculate and allocate funds. A FEMA reimbursement update clarifies that the funds will only cover one cleaning that occurred in the spring and will not cover PPE. The Texas Department of Emergency Management (TDEM) will reimburse districts for 75% of 2019-20 coronavirus expenses, but the deadline to submit the application for reimbursement is September 30. In order to make budgetary predictions, TEA also plans to survey districts that are extending their instructional calendar, as the landscape of start dates is quite varied this year.
A new Project Restore training on understanding student experiences was also posted this week. As a reminder, the Project Restore trainings satisfies the Senate Bill (SB) 11 training requirements.
---
ELECTION UPDATE: The Texas Supreme Court handed down a pair of decisions this week that could have an impact on the November elections. One allows a handful of Green Party candidates back onto the ballot, while the other blocks a mail-in ballot application initiative in Harris County. The fight over these two issues illustrates the importance of every single vote in the upcoming election, since many races could be decided by a relatively small number of people.
In less somber news, the ABC network aired a special program this week, VOMO: Vote Or Miss Out. The program featured a who's who list of celebrities offering a fun take on why voting is important. If you need to end your week on a laugh, check it out in this post by ATPE Lobbyist Mark Wiggins.
Your vote = your voice! 👏 #VOMO @americanidol @cristela9 pic.twitter.com/KcZ7KOZbBB

— ABC (@ABCNetwork) September 15, 2020
Texas Legislature, Congress | Federal, COVID-19, Curriculum | Instruction, TEA | Commissioner | SBOE, School Safety, Educator Compensation | Benefits, Testing | Accountability
08/26/2022
The ATPE Governmental Relations team recaps the past week's education news, legislative and election updates, and regulatory developments.
03/21/2023
A week of pro-voucher public relations doesn't change the facts.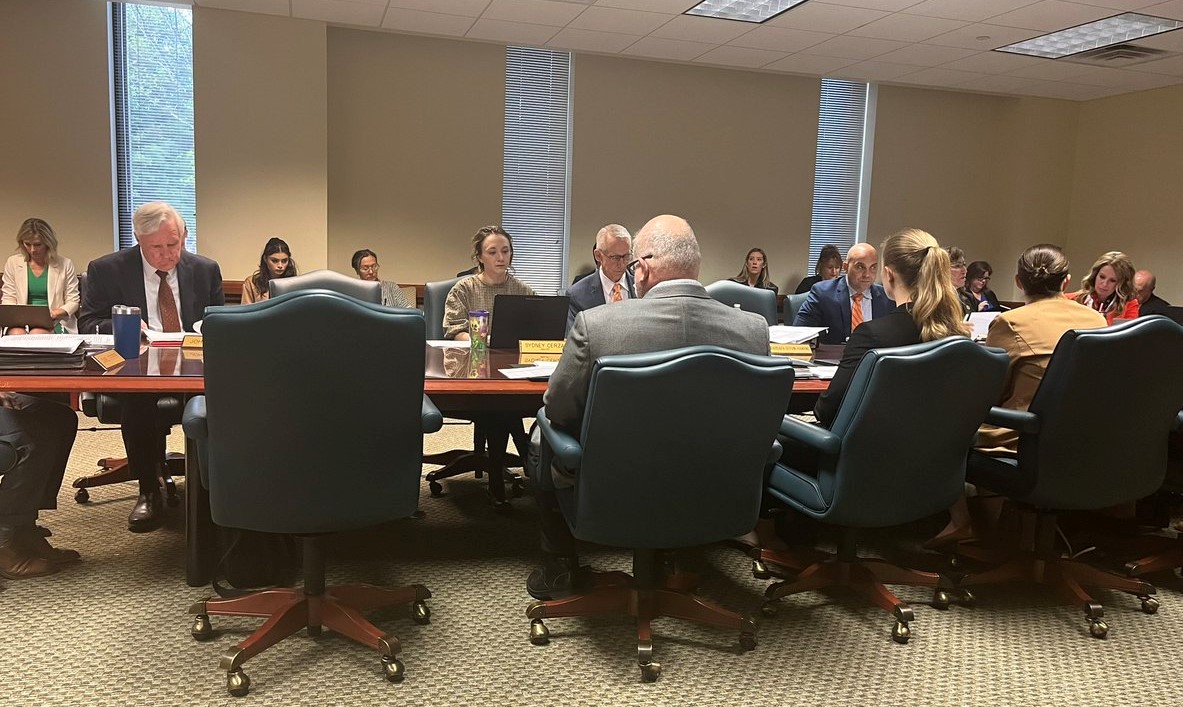 School Finance, Retirement | TRS | Social Security, Texas Legislature, Curriculum | Instruction, TEA | Commissioner | SBOE, Privatization | Vouchers, School Safety, Educator Compensation | Benefits, Testing | Accountability
03/17/2023
The ATPE lobby team looks back at another busy legislative week and previews next week's big committee hearings on private school vouchers, TRS, teacher pay, and more.