Teach the Vote's Week in Review: Sept. 11, 2020

Teach the Vote
Congress | Federal COVID-19
Date Posted: 9/11/2020 | Author: Andrea Chevalier
Here is a look at this week's education news from the ATPE Governmental Relations team:
---
CORONAVIRUS UPDATE: The Texas Education Agency (TEA) adapted its guidance on equitable services this week to reflect a recent U.S. District Court ruling vacating the U.S. Department of Education's interim final rule that directs public school districts to spend an unprecedented amount of taxpayer dollars on private school students. The court ruling issued last Friday makes the department's rule unenforceable nationwide, but Secretary Betsy DeVos still has time to appeal the decision.
TEA also updated several other sections of its COVID-19 Support and Guidance page, including new intern and emergency certification waiver information that continues the suspensions on face-to-face requirements for candidates completing their internships, clinical experiences, field-based experiences, and practicums. Also, be sure to check out the new Project Restore training on resilience that was posted this week.
ATPE State Treasurer Jayne Serna and ATPE Lobbyist Andrea Chevalier participated in an educators' town hall on COVID-19 and teaching this week. The Wednesday night event was hosted by U.S. Congressional District 10 candidate and former teacher Mike Seigel. Serna was the opening speaker for the event, sharing the difficulties educators are facing this school year and highlighting the importance of voting to elect pro-public education candidates. Chevalier provided an overview of COVID-19-related federal funding issues facing educators and students, federal waivers, and the need for congressional oversight of the U.S. Department of Education and Secretary Betsy DeVos.
Also this week, ATPE Senior Lobbyist Monty Exter spoke with The Texas Tribune, The Dallas Morning News, and KBMT's 12 News Now about the current state of teaching, learning gaps, and how spending cuts prompted by COVID-19 could impact students.
As a reminder, ATPE offers educators a gamut of resources:
Find answers from our legal team to frequently asked questions on our COVID-19 FAQs and Resources page.
Earn CPE by watching informative webcasts on topics such as educator rights, leave options, disability accommodations, and school safety through ATPE's professional learning portal.
Explore an interactive pandemic timeline.
Take our survey on parent-teacher collaboration.
ATPE members only: Use Advocacy Central to communicate with elected officials about your concerns.
---
ELECTION UPDATE: Don't let the November 3 general election creep up on you. Election Day is less than eight weeks away and early voting starts in one month. This means other deadlines for registering to vote or requesting a ballot-by-mail are even sooner! Remember that if you have moved recently or changed your name, you need to update your voter registration. Here are important dates to add to your calendar:
September 19: If your vote-by-mail application is received by this day, you are guaranteed to receive your ballot at least 30 days before Election Day.
September 22: National Voter Registration Day
October 5: Deadline to register to vote
October 13: First day of early voting
October 19: Educator Voting Day
October 23: Last day that a vote-by-mail application can be received (not postmarked)
October 30: Last day of early voting
November 3: Election Day! Mail-in ballots also must be received by this date.
If you happen to live in Texas Senate District 30 and are a registered voter, you'll be eligible to vote early starting Monday, Sept. 14, for the special election to replace Sen. Pat Fallon (R-Prosper). Read more about the race in this previous blog post, and check out profiles of the SD 30 candidates here on Teach the Vote.
---
FEDERAL UPDATE: In addition to the above-mentioned court ruling against Secretary Betsy DeVos's effort to send more public money to private schools, there was activity on Capitol Hill this week. U.S. Senate Republicans tried unsuccessfully to advance a new coronavirus aid package that included a $10 billion private school voucher provision. ATPE released a press statement opposing the voucher language in the Senate bill, which failed during a preliminary vote held in the Senate yesterday. Read more about the legislation and ATPE's press statement in this blog post by ATPE Governmental Relations Director Jennifer Mitchell.
---
The State Board of Education (SBOE) met this week to take up hefty agenda items including the revision of science, physical education, and health curriculum standards (TEKS). The revisions garnered hours of testimony from the public, as did the discussion of eight new charter applications before the board.
ATPE and other organizations urged the board to reject the new charters due to the increased costs the state would incur by granting the applications. SBOE Member Ruben Cortez asked Texas Education Commissioner Mike Morath, "Is now the time to be playing Shark Tank?" Read this week's blog posts from ATPE Lobbyist Mark Wiggins to learn more about Morath's defense of the charter applicants, the board's Thursday split decisions to preliminarily approve just six of the proposed charters, and the ultimate veto of three charter operators during Friday's full board meeting.
---
Per usual, the annual Texas Tribune Festival has an impressive education strand of events. This week, Texas Tribune education reporter Aliyya Swaby moderated a panel of Texas public school teachers, superintendents, and Texas Education Commissioner Mike Morath. The teachers expressed how the pandemic impacted their interactions with students, the superintendents talked about budget and enrollment concerns, and Morath stuck to his usual admiration of data and the need to continue standardized testing. Read more in this blog post by ATPE Lobbyist Andrea Chevalier.
---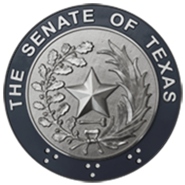 The Texas Senate Democratic Caucus incorporated ATPE recommendations regarding COVID-19 and schools into a letter it sent to TEA Commissioner Mike Morath earlier this week. The letter was influenced by a task force of education stakeholders including ATPE. Among other requests, the senators' letter urges Morath to seek a waiver of federal testing and accountability requirements for 2020-21. Read more in this blog post by ATPE Lobbyist Mark Wiggins.
---
Did you know that high schools are legally required to offer students who will be age 18 by election day the opportunity to register to vote? In Texas, students may register to vote at 17 years 10 months. Students can print, fill out, and mail in an application obtained from VoteTexas.gov or fill out a voter registration application online and have it mailed to them.
The National Association of Secondary School Principals has partnered with dosomething.org to create the "Democracy Powered by (You)th" voter registration competition. By doing things like racking up voter registrations, students can win scholarships, school grants, and trophies. Pace High School in Brownsville, TX is currently in third place!
---
Today we remember the tragic events of September 11, 2001. On that day, some of our members were in the classroom as teachers, while others were still just students themselves. On this Patriot Day, we honor the lives lost that day and the heroic efforts by first responders, service members, and citizens who risked their lives that day and in the aftermath of the tragedy. We will never forget.
Texas Legislature, Congress | Federal, COVID-19, Curriculum | Instruction, TEA | Commissioner | SBOE, School Safety, Educator Compensation | Benefits, Testing | Accountability
08/26/2022
The ATPE Governmental Relations team recaps the past week's education news, legislative and election updates, and regulatory developments.
School Finance, Educator Preparation | Certification, Retirement | TRS | Social Security, Texas Legislature, Curriculum | Instruction, Privatization | Vouchers, School Safety, Educator Compensation | Benefits
03/24/2023
ATPE testifies against vouchers at marathon Senate Education Committee hearing, plus House committees hear bills on student restraint, curriculum, pre-k certification, and more.
03/23/2023
The Texas Senate Education Committee heard overwhelming opposition to school vouchers in a marathon hearing Wednesday, March 23.