Teach the Vote's Week in Review: Oct. 30, 2020

Teach the Vote
COVID-19 Elections
Date Posted: 10/30/2020
From ATPE Governmental Relations, here are this week's spooky news highlights in the education world:
---
ELECTION UPDATE: Early voting ends today, October 30, and Election Day is Tuesday, November 3. As our three-week early voting period comes to a close, Texas continues to break turnout records and is now considered a "toss-up" for which presidential candidate will win the Lone Star state. Read more election news in this week's Texas election roundup blog post from ATPE Lobbyist Mark Wiggins.
***IMPORTANT: If you requested a mail-in ballot, you may deposit your ballot at your county's designated drop-off location by Election Day, November 3. With concerns about mail delays and the possibility of mailed ballots not being counted if they arrive too late, your best option is to drop off your ballot or vote in person. If you received a mail-in ballot but decide to vote in person, you must surrender your mail-in ballot at the polling place or risk being stuck with a provisional ballot that may not be counted.
Please continue to post your "I Voted" selfies on social media. Let us know why voting is important to you by sharing your own photo or video on social media using #WhyIVoteTXEd and tag @OfficialATPE and @Teach the Vote. Find additional voting tips here, and don't forget to check out our candidate profiles here on Teach the Vote.
---
CORONAVIRUS UPDATE: After piloting rapid testing in several school systems for two weeks, the Texas Education Agency (TEA) and the Texas Department of Emergency Management (TDEM) announced this week that supplies and resources for COVID-19 testing will be expanded statewide to public and private school systems that opt in and meet certain requirements. To be eligible, the school system must provide in-person instruction to all students whose families request it within the next two weeks. The amount of supplies provided will depend on the COVID-19 conditions in the surrounding area and the population of the school system. Read more about the project here.
Since last week, updates to the Texas Public Schools COVID-19 dashboard show an increase in the number of positive cases reported for the week ending in October 18 for both students and staff. Previously, the data for the week ending in October 18 showed a decline, but new numbers from districts have since been added. The updated data show that between the weeks ending October 11 and October 18, the number of positive cases rose by 7.3% among students and 8.2% among staff. Positive test results are only included for students and staff who participate in on-campus instruction and activities. TEA has indicated that viral spread almost always occurs outside of the school.
Check out ATPE's frequently updated COVID-19 FAQs and Resources for answers to common questions asked by educators. Here are some additional ATPE resources related to the pandemic:
---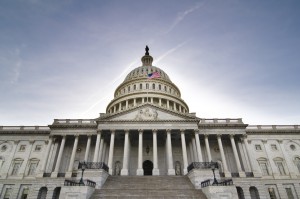 FEDERAL UPDATE: This week the two top members of the U.S. House Ways and Means Committee filed a major bipartisan bill aimed at helping Americans save more for retirement. Unfortunately, the "Securing a Strong Retirement Act of 2020" authored by U.S. Congressmen Richard Neal (D–Mass.) and Kevin Brady (R –TX) contains no provision to address the Windfall Elimination Provision that reduces many public employees' Social Security benefits. Read more about the new bill in this blog post from ATPE Senior Lobbyist Monty Exter.
---
ATPE and 19 other pro-public education organizations sent feedback to TEA recommending 37 changes to the charter school application process to increase fairness, rigor, and transparency. Among the top recommendations were to have charter applicants include a zip code where the charter plans to locate, and to limit the charter approval process to once every two years in order to sync up with the legislative session and state budget. Read more about the recommendations in this blog post by ATPE Senior Lobbyist Monty Exter.
---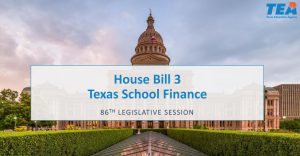 Governor Greg Abbott and TEA released a new 2019-20 compensation report this week showing the pay increases many teachers, counselors, librarians, and nurses received as a result of last session's House Bill 3. Across the state, teachers with 0-5 years of experience received an average raise of $3,839, and teachers with more than 5 years of experience received an average raise of $5,215. Read more about the report in this blog post from ATPE Lobbyist Andrea Chevalier.
---
Happy Halloween from the ATPE lobby team! It's been a scary year, and even though this year's festivities may not be quite the same as in the past, we hope you can still enjoy a few spooky-themed classroom activities and seeing your students and colleagues in fun costumes. We wish you a not-so-scary weekend filled with candy, classic Halloween movies, and pleasant fall weather.
Texas Legislature, Congress | Federal, COVID-19, Curriculum | Instruction, TEA | Commissioner | SBOE, School Safety, Educator Compensation | Benefits, Testing | Accountability
08/26/2022
The ATPE Governmental Relations team recaps the past week's education news, legislative and election updates, and regulatory developments.
Texas Legislature, Elections, Curriculum | Instruction, Privatization | Vouchers, School Safety
05/05/2023
Don't forget to vote Saturday in the May 6 local election. Plus, the House will be tackling its first Saturday calendar, which means sine die is nigh.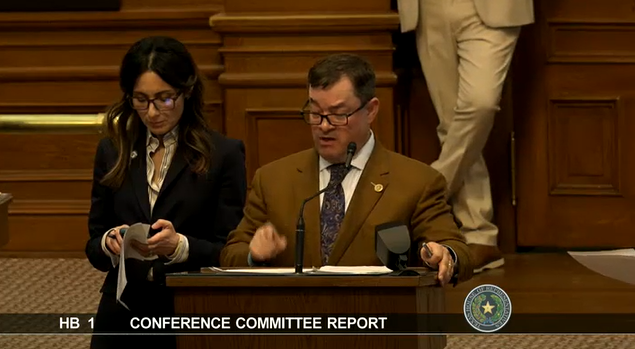 School Finance, Retirement | TRS | Social Security, Texas Legislature, Privatization | Vouchers, Educator Compensation | Benefits
05/30/2023
HB 100 was a casualty of a breakdown in communications between the House and Senate as the regular session drew to a close.