Teach the Vote's Week in Review: Oct. 29, 2021

Teach the Vote
Texas Legislature Congress | Federal COVID-19 Elections Curriculum | Instruction
Date Posted: 10/29/2021
Trick or treat? For this Halloween weekend, the ATPE Governmental Relations team recaps the week's eerie education news, spooky legislative updates, and ghostly regulatory developments.
---
ELECTIONS:
Today, Oct. 29, is the last day to vote early before
Tuesday's general election
. The Nov. 2 statewide ballot contains eight proposed constitutional amendments that require voter approval. Most voters also have local elections such as school board and city council races, school bond measures, or other local propositions.
ATPE urges educators to get out and vote!
For an easy, step-by-step guide on getting to the polls, see
this blog post from ATPE Lobbyist Andrea Chevalier
.  
Voters in San Antonio's
Texas House District (HD) 118
have two ballots to fill out in this election. In addition to the general election ballot, HD 118 voters will elect a new state representative, as long as they vote within their district boundaries. The candidates in the special election runoff are
John Lujan (R)
and
Frank Ramirez, IV (D)
, and you can learn more about their views on public education issues by viewing their profiles here on Teach the Vote. Learn more about why this special election is extra special in
this Teach the Vote blog post
.  
---
CONFLICT
: School districts across the country are dealing with increasing discord over the content of courses, books, and materials used in public schools. The growing tensions, with criticism focused primarily on school boards and leadership, are frequently tied to legislation targeting "critical race theory," such as two high-profile bills passed by the Texas Legislature this year. 
Threats of violence and abusive actions against school board members prompted the National School Boards Association to reach out to President Joe Biden for assistance last month, though the group later apologized for some of the rhetoric in
its Sept. 29 request
. U.S. Attorney General Merrick Garland subsequently released a
memo
this month that instructs the U.S. Department of Justice (DOJ) to coordinate with local law enforcement in discouraging, identifying, and prosecuting instances of "harassment, intimidation, and threats of violence against school administrators, board members, teachers, and staff."
This week, Garland was called to testify before the Senate Judiciary Committee, where
he defended the DOJ memo
, which critics derided as infringing on parents' First Amendment rights. On the same day, Texas Attorney General Ken Paxton
announced
Texas' involvement in a multistate coalition fighting President Biden's use of the DOJ to monitor and respond to violence and threats against public school officials and board members.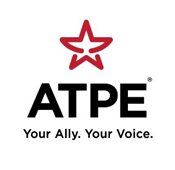 Also this week, ATPE responded to an inquiry by
Rep. Matt Krause (R-Ft. Worth)
into books in school and classroom libraries. Krause directed an unknown number of school districts to report whether they have copies of more than 750 books flagged by the lawmaker. Krause chairs the Texas House Committee on General Investigating but is running against Paxton for Attorney General in the 2022 Republican primary election. The letter also seeks information on other materials containing race- or sex-related content, plus details on how such items were purchased. ATPE called out Krause's inquiry as a political stunt to further his bid for higher office and complained about the burden it needlessly places on districts. Read more about the inquiry, ATPE's response, and related media coverage in
this blog post on Teach the Vote
.   
---
VACCINES:
The U.S. Food and Drug Administration (FDA) today approved emergency use of Pfizer's COVID-19 vaccine for children aged 5-11. An advisory committee of the U.S. Centers for Disease Control and Prevention (CDC) will meet next Tuesday to weigh in on administering the vaccine to the younger children, which could begin as early as Wednesday, Nov. 3.
Last week, the White House announced
an operational planning strategy outlining how the vaccine will be made free and accessible to families.
Educators who have questions about vaccines, masks, and the pandemic's impact on schools are encouraged to visit
ATPE's COVID-19 FAQs and Resources page
.  
---
BILLS:
Gov. Greg Abbott signed eight bills into law Monday that passed during the third special session. Among them were bills banning transgender children from competing in UIL athletic events that do not correspond to the gender they were assigned at birth, banning the use of heavy chains to restrain dogs, and redistricting maps aimed at cementing the Republican majority in the Texas House and Senate for the next decade. You can see the full list of bills signed Monday
here
.
Also, be sure to check out ATPE's Comprehensive Review of Education Bills in the 87th Legislative Session to learn more about school-related legislation debated this year and which bills passed or failed. The report from the ATPE lobby team is available for download
here
.  
Texas Legislature, Congress | Federal, COVID-19, Curriculum | Instruction, TEA | Commissioner | SBOE, School Safety, Educator Compensation | Benefits, Testing | Accountability
08/26/2022
The ATPE Governmental Relations team recaps the past week's education news, legislative and election updates, and regulatory developments.
School Finance, Retirement | TRS | Social Security, Texas Legislature, Congress | Federal, Elections, Curriculum | Instruction, TEA | Commissioner | SBOE, Privatization | Vouchers, Deregulation | Charter Schools
11/11/2022
Today's post from the ATPE lobby team features election results, loan forgiveness news, TRS resources, voucher updates, thanks to our veterans, kudos, and more.
School Finance, Educator Preparation | Certification, Retirement | TRS | Social Security, Texas Legislature, Curriculum | Instruction, Privatization | Vouchers, School Safety, Educator Compensation | Benefits
03/24/2023
ATPE testifies against vouchers at marathon Senate Education Committee hearing, plus House committees hear bills on student restraint, curriculum issues, pre-k certification, and more.