Teach the Vote's Week in Review: Oct. 22, 2021

Teach the Vote
Texas Legislature Congress | Federal COVID-19 Elections Educator Compensation | Benefits
Date Posted: 10/22/2021
The ATPE Governmental Relations team recaps this week's education news, legislative updates, and regulatory developments, including the end of the Texas Legislature's third special session this year.
---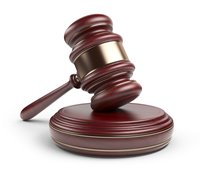 SESSION
: The Texas Legislature adjourned
sine die
in the wee morning hours Tuesday after finalizing priority legislation over the weekend and Monday. With important implications for your representation over the next 10 years, legislators approved new district maps that will determine control of the Texas House and Senate, State Board of Education, and U.S. Congress. The
Texas Tribune
created
an interactive tool
for Texans to see how their district may change.
Bills that passed and are awaiting Gov. Greg Abbott's signature include a controversial transgender UIL bill and a bill that distributes federal COVID-19 relief funds to TRS for healthcare costs, among other appropriations. Bills attempting to prohibit vaccine mandates and increase penalties for illegal voting did not pass, prompting Lt. Gov. Dan Patrick to publicly pressure Abbott to call a fourth special session, though that appears unlikely. Read more about the outcomes of the third special session in
this blog post
by ATPE Lobbyist Mark Wiggins.  
RELATED: Check out ATPE's Comprehensive Review of Education Bills in the 87th Legislature. Written by the ATPE lobby team, the report details public education-related bills that were debated by state lawmakers in 2021 in the regular and special sessions. Learn more about ATPE's positions on the legislation and read highlights of significant debates or procedural developments along the way. The review covers legislative activity through September 2021 and will be updated soon with legislation from the third special session.
---
CONGRESS:
As Congressional leaders continue negotiations on a Bipartisan Infrastructure Plan, ATPE sent a letter this week urging members of the Texas delegation to support components of the proposed legislation that would increase funding for schools and provide important relief for school employees, including bus drivers and other support staff. Read more about what the plan includes and the status of the federal legislation in
this Teach the Vote blog post
.
ATPE Lobbyist Andrea Chevalier also shared the importance of advocating at the federal level for compensation and improvements to working conditions for support staff this week in an
interview
with KBTX News in College Station.  
---
ELECTIONS:
Early voting for the Nov. 2 general election continues this weekend and will run through next Friday, Oct. 29. The statewide ballot contains eight proposed constitutional amendments that require voter approval. Most voters also have local elections such as school board and city council races, school bond measures, or other local propositions. ATPE urges educators to get out and vote. For an easy, step-by-step guide on getting to the polls, see
this blog post
from ATPE Lobbyist Andrea Chevalier.
Voters in
Texas House District 118
in the San Antonio area have two ballots to consider in the election taking place right now. In addition to the general election ballot on constitutional amendments and other local measures, HD 118 voters will elect a new state representative, as long as they vote within their district boundaries. The candidates in the special election runoff are
Frank Ramirez, IV (D)
and
John Lujan (R)
, and they have differing views on public education issues. Learn more about why this special election is extra special in
this Teach the Vote blog post
.  
---
DEPARTURES:
With decisions made on redistricting, more legislators are announcing they will not seek re-election next year. This week the list grew to include longtime education champions Sen. Kel Seliger (R-Amarillo) and Rep. Dan Huberty (R-Kingwood). They join Sens. Dawn Buckingham (R-Lakeway) and Jane Nelson (R-Flower Mound), as well as Reps. Chris Paddie (R-Marshall), Eddie Lucio III (R-Brownsville), and Celia Israel (D-Austin), to name a few. Some lawmakers, including Sen. Buckingham and Rep. James White (R-Woodville), have announced they will run for statewide office. 
Texas Tribune
Political Correspondent Patrick Svitek is keeping a
list
of candidate announcements, including legislators planning to retire or seek another office.  
---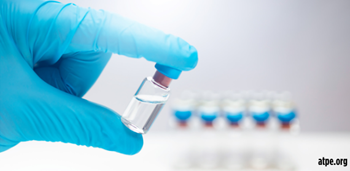 VACCINES:
Although a COVID-19 vaccine for children under the age of 12 is still under consideration by the U.S. Food and Drug Administration (FDA) and Centers for Disease Control and Prevention (CDC), the White House announced an operational planning strategy this week that outlines how the vaccine will be made free and accessible to families with children aged 5-11. The plan includes smaller packaging configurations, using schools and other familiar venues as vaccination sites, and providing funding to states to support vaccination operations and outreach. Read more in
this blog post
by ATPE Lobbyist Andrea Chevalier.
Educators who have questions about vaccines, masks, and the pandemic's impact on schools are encouraged to visit
ATPE's COVID-19 FAQs and Resources page
.
Texas Legislature, Congress | Federal, COVID-19, Curriculum | Instruction, TEA | Commissioner | SBOE, School Safety, Educator Compensation | Benefits, Testing | Accountability
08/26/2022
The ATPE Governmental Relations team recaps the past week's education news, legislative and election updates, and regulatory developments.
School Finance, Retirement | TRS | Social Security, Texas Legislature, Congress | Federal, Elections, Curriculum | Instruction, TEA | Commissioner | SBOE, Privatization | Vouchers, Deregulation | Charter Schools
11/11/2022
Today's post from the ATPE lobby team features election results, loan forgiveness news, TRS resources, voucher updates, thanks to our veterans, kudos, and more.
School Finance, Educator Preparation | Certification, Retirement | TRS | Social Security, Texas Legislature, Curriculum | Instruction, Privatization | Vouchers, School Safety, Educator Compensation | Benefits
03/24/2023
ATPE testifies against vouchers at marathon Senate Education Committee hearing, plus House committees hear bills on student restraint, curriculum, pre-k certification, and more.