Teach the Vote's Week in Review: Oct. 16, 2020

Teach the Vote
COVID-19 Elections
Date Posted: 10/16/2020 | Author: Andrea Chevalier
Here are this week's education news highlights, brought to you by ATPE Governmental Relations:
---
CORONAVIRUS UPDATE: In conjunction with the Texas Education Agency (TEA) and the Texas Division of Emergency Management (TDEM), Governor Greg Abbott announced this week that eight school systems would be included in a COVID-19 rapid testing pilot. Participating schools will receive rapid antigen tests that can produce results in 15 minutes. The tests will be administered to students, teachers, and staff who choose to participate. The state hopes eventually to expand rapid testing in schools to mitigate the spread of the virus as more students return for in-person learning. Read more about the program in this reporting from the Texas Tribune.
This week's updates to the Texas Public Schools COVID-19 dashboard show that, compared to last week's reported numbers, positive cases rose by 2.6% among students and 6.8% among staff. As districts are notified of positive test results, they may update their numbers, and the dashboard's values for the prior week (ending Oct. 4) have increased beyond what was previously reported. The updated data show last week's positive cases rose by 11.8% among students and 15.5% among staff. (The increases reported last week were significantly less than this, at 2.3% among students and 7.8% among staff.) As a reminder, positive test results are only included for students and staff who participate in on-campus instruction and activities.
ATPE's COVID-19 FAQs and Resources page includes newly updated information about educators returning to school. Here are additional ATPE resources:
---
ELECTION UPDATE: The first week of early voting is almost over, and record numbers of Texans have already cast their votes. Early voting lasts until Oct. 30! If you haven't voted yet, check out ATPE Lobbyist Andrea Chevalier's post on her early voting experience, which includes tips for a smooth trip to the polls.
ATPE Exec. Dir. Shannon Holmes sports his "I voted early" sticker
Court decisions continue to impact ballot drop off locations and the use of drive-thru and curbside voting. The Senate District 30 special election runoff between Shelley Luther and Rep. Drew Springer has been set for Dec. 19. For more election-related news, see this week's election roundup post from ATPE Lobbyist Mark Wiggins.
You may have noticed on ATPE's Twitter and Facebook that ATPE members and staff are posting videos on why they vote. Share your own video on social media using #WhyIVoteTXEd and tag @OfficialATPE and @Teach the Vote! Find additional general election voting dates and reminders here, and don't forget to check out our candidate profiles here on Teach the Vote.
---
As mentioned in this article by the Dallas Morning News, ATPE Senior Lobbyist Monty Exter was invited to testify on teacher workforce issues during a Senate Education Committee interim hearing this week. Exter advocated for streamlined professional development and reduced paperwork burdens on districts and educators. The committee also heard invited testimony from adult education providers and education preparation programs. Read more about the hearing in this blog post from ATPE Lobbyist Mark Wiggins and see ATPE's written testimony here.
---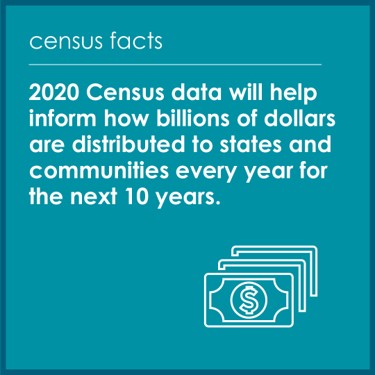 The 2020 Census count ended this week after an October 13 Supreme Court order shortened the deadline from October 31 to October 15. The deadline has fluctuated multiple times as the Trump administration played tug-of-war with the courts. Some argue the administration wanted to cut the deadline to ensure time to manipulate the census data to exclude unauthorized immigrants living in the U.S. Read more about the development in this post by ATPE Lobbyist Andrea Chevalier.
---
TEA sent out a notice this week to Education Service Centers and district testing coordinators describing a new method for calculating the STAAR progress measure for the 2020-2021 school year. The modified measure would reach back in to 2018-19 student testing data, skipping over 2019-20 since no tests were given due to the pandemic. Questions remain as to whether the STAAR testing is appropriate at this time and how a modified progress measure might be used in the accountability system for 2020-21. Read more in this post by ATPE Lobbyist Andrea Chevalier.
Texas Legislature, Congress | Federal, COVID-19, Curriculum | Instruction, TEA | Commissioner | SBOE, School Safety, Educator Compensation | Benefits, Testing | Accountability
08/26/2022
The ATPE Governmental Relations team recaps the past week's education news, legislative and election updates, and regulatory developments.
School Finance, Retirement | TRS | Social Security, Texas Legislature, Congress | Federal, Elections, Curriculum | Instruction, TEA | Commissioner | SBOE, Privatization | Vouchers, Deregulation | Charter Schools
11/11/2022
Today's post from the ATPE lobby team features election results, loan forgiveness news, TRS resources, voucher updates, thanks to our veterans, kudos, and more.
School Finance, Educator Preparation | Certification, Retirement | TRS | Social Security, Texas Legislature, Curriculum | Instruction, Privatization | Vouchers, School Safety, Educator Compensation | Benefits
03/24/2023
ATPE testifies against vouchers at marathon Senate Education Committee hearing, plus House committees hear bills on student restraint, curriculum, pre-k certification, and more.