Teach the Vote's Week in Review: Oct. 1, 2021

Teach the Vote
Educator Preparation | Certification Retirement | TRS | Social Security Texas Legislature Congress | Federal Elections
Date Posted: 10/01/2021 | Author: Monty Exter and Andrea Chevalier
The ATPE Governmental Relations team recaps this week's education news, legislative updates, and regulatory developments.
---
ELECTIONS
: Two special elections were held Tuesday, Sept. 28. In the House District (HD) 10 runoff election covering Ellis and parts of Henderson counties Republican Brian Harrison defeated former state representative and fellow Republican t John Wray. In HD 118 in southern Bexar County, former Republican state Rep. John Lujan and Democrat Frank Ramirez beat out three other candidates for the right to move on to a runoff election which is yet to be set. The ATPE lobby team noted that both elections were marked by low turnout in
this blog post
, which looks into the election results and the potential implications for future legislative sessions.
Fittingly, Tuesday was also National Voter Registration Day. ATPE Lobbyist Mark Wiggins explores voter sentiment and the importance of voting
here
.  
---
SESSION
: Both the Texas House and Senate held a handful of committees meeting this week as the third called special session of the 87th Legislature continues. After the education committees in both chambers heard a flurry of bills during the second special session, neither committee has met so far during the current special session. In part that may be due to the fact that this special session has been largely dominated by the decennial redistricting process.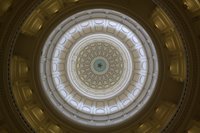 However, Gov. Greg Abbott continues to add new topics for the legislature to potentially address to the session's charge. This week the Governor added illegal voting penalty increases to the agenda. ATPE will continue to monitor the work of the 87th Texas Legislature for as long as they continue to meet.  
---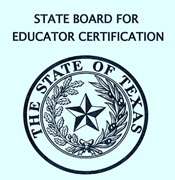 SBEC
: The State Board for Educator Certification (SBEC) met today, Oct. 1. ATPE Lobbyist Andrea Chevalier testified on three items before the board, including proposed new rules on contract abandonment and virtual observation of teacher candidates and a discussion of how the board should implement legislation that streamlines continuing professional education requirements. Aligned with ATPE's testimony, the board advanced a proposal that benefits educators by increasing professional flexibility and the reasons educators can resign within 45 days of the first day of instruction. Be on the lookout early next week for Chevalier's blog post with a complete recap of the lengthy meeting.  
---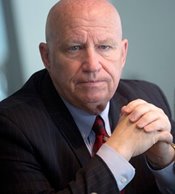 SOCIAL SECURITY
: Former chairman and retiring U.S. Congressman Kevin Brady (R – The Woodlands) and his longtime colleague and current chair of the U.S. House Ways and Means Committee Richard Neal (D – Mass.) are seeking personal stories from educators about how the Windfall Elimination Provision (WEP) has impacted them personally.
ATPE has worked with both chairmen
 for many years as they have sought to replace the WEP with a solution that treats all workers, including educators, fairly. Congressman Brady invites Texas educators to share their stories with him by sending email to
WEP.feedback@mail.house.gov
.  
---
School Finance, Retirement | TRS | Social Security, Texas Legislature, Congress | Federal, Elections, Curriculum | Instruction, TEA | Commissioner | SBOE, Privatization | Vouchers, Deregulation | Charter Schools
11/11/2022
Today's post from the ATPE lobby team features election results, loan forgiveness news, TRS resources, voucher updates, thanks to our veterans, kudos, and more.
Educator Preparation | Certification, Texas Legislature, Educator Rights, Curriculum | Instruction, TEA | Commissioner | SBOE, Deregulation | Charter Schools, School Safety
03/29/2023
The committee met Tuesday, March 28, 2023, and ATPE testified on several bills. Votes on pending bills were also taken.
School Finance, Texas Legislature, School Safety
03/28/2023
The House Select Committee on Youth Health and Safety heard several bills Monday, March 27, 2023, intended to address school shootings.