Teach the Vote's Week in Review: Nov. 19, 2021

Teach the Vote
Retirement | TRS | Social Security Texas Legislature Congress | Federal COVID-19 Elections Curriculum | Instruction TEA | Commissioner | SBOE
Date Posted: 11/19/2021
The ATPE Governmental Relations team recaps this week's education news, legislative updates, and regulatory developments.
---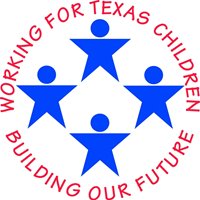 SBOE:
The State Board of Education (SBOE) has been meeting in Austin this week. On Tuesday, the board heard from Texas Higher Education Coordinating Board Commissioner Dr. Harrison Keller, who discussed the strain caused by the COVID-19 pandemic on the state's 60x30 goal and the disproportionate negative impacts on students of color.  
On Wednesday, Texas Education Commissioner Mike Morath updated the board on implementation of recent legislation except for Senate Bill (SB) 3 (87-2), enacted in September, and its predecessor House Bill (HB) 3979 (87-R), passed during the regular session. Board members questioned Morath on a variety of topics, including the Texas Education Agency's progress on creating guidance for the civics curriculum bills. Morath implied that the agency was doubtful such guidance would be helpful. The commissioner made his comments as rumors began to circulate about the existence of draft guidance documents, prompting lawmakers and SBOE members to
request
that TEA share the document(s) at once. Thursday evening, TEA issued
official correspondence
on HB 3979 and SB 3, but the document was strictly informational, providing an overview of the two bills. SB 3 is set to take effect Dec. 2, 2021, replacing HB 3979. Read more about Morath's remarks in
this blog post by ATPE Lobbyist Mark Wiggins
.  
During Friday's meeting, the SBOE voted 10-3 to recommend for districts instructional materials that align with sex education curriculum standards the board adopted last year, but the recommended material only covers the Texas Essential Knowledge and Skills for middle and high school levels. After hearing several hours of testimony Tuesday, the board voted Friday to reject on a 6-6 vote other curriculum options that would have provided districts with health education instructional materials for elementary schools.  
---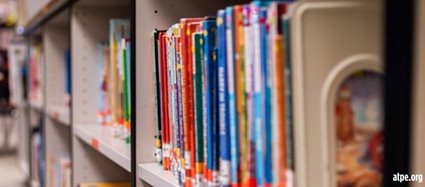 CURRICULUM:
ATPE's lobbyists have
written in recent weeks
about escalating curriculum battles around the state, spurred in part by recent legislation affecting social studies curriculum in Texas public schools and regulating how educators discuss certain content.
Governor Greg Abbott
has called for the Texas Education Agency (TEA) to investigate his allegations that educators are criminally distributing "pornography" to students. Abbott also wants TEA, the SBOE, and the Texas State Library and Archives Commission to "develop statewide standards to ensure no child is exposed to pornography or other inappropriate content in a Texas public school." Previously,
Rep. Matt Krause
(R-Ft. Worth) wrote to several school districts about an 18-page list of books he deemed questionable, asking them to provide extensive data to the Texas House Committee on General Investigating, which Krause chairs. The recent legislation also took center stage in this week's SBOE discussions with the commissioner of education, as noted above.  

New this week, the U.S. Department of Education's Office for Civil Rights has opened three investigations into discrimination against students at Carroll Independent School District in Southlake, Texas. The district has had a high profile since the release of a racially offensive video created by Carroll ISD students a few years ago. Read more in the
original reporting
on the new investigations by
NBC News
.  
---
FEDERAL
: On Monday, President Joe Biden signed the $1 trillion bipartisan Infrastructure Investment and Jobs Act into law. Now the focus in Washington, D.C. has shifted to the president's Build Back Better (BBB) federal spending plan, also known as the "budget reconciliation" bill. The $1.75 trillion  
H.R. 5376
aims to increase taxes on wealthier individuals to fund measures to lower prescription drug costs for seniors, paid family leave, universal pre-Kindergarten, and more. After the Congressional Budget Office released its scoring or fiscal analysis of the bill this week, The BBB was passed by the U.S. House Friday and now must gain approval in the Senate, where the bill is likely to change. Stay tuned to Teach the Vote as the negotiations continue.  
As we noted
last week
, ATPE is lobbying Congress to address the Windfall Elimination Provision (WEP) in federal law that reduces many educators' Social Security benefits when they retire. Among the bills being considered is the bipartisan
H.R. 5834
, the "Equal Treatment of Public Servants Act of 2021," by U.S. Rep. Kevin Brady (R-TX), which would repeal and replace the WEP with a more equitable formula and provide a monthly stipend to educators over age 60 who are eligible for Social Security and have already retired. We encourage our ATPE members to
use our simple tools on Advocacy Central
(ATPE member login required) to reach out to their members of Congress urging them to support and cosponsor the WEP legislation.  
---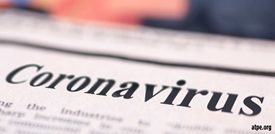 COVID-19
: An advisory panel to the U.S. Centers for Disease Control and Prevention (CDC) has given the
thumbs up to expand access to COVID-19 vaccine boosters
to all adults. The Friday afternoon announcement followed a decision by the Food and Drug Administration (FDA) earlier this morning to endorse the expansion of the Pfizer-BioNTech and Moderna vaccines under an emergency use authorization. CDC Director Dr. Rochelle Walensky must still approve the broader use of the vaccines.
For additional pandemic-related information for educators, visit
ATPE's COVID-19 FAQ and Resources page
.  
---
MORATH:
The ATPE Board of Directors held its quarterly meeting last weekend in Austin, and Commissioner of Education Mike Morath joined the board Saturday for a presentation and Q&A session. Morath spoke first about the challenge of "accelerating learning for students who are behind," largely because of the COVID-19 pandemic. He noted that lesson-planning demands on teachers' time can contribute to teacher burnout and attrition, and he touted the agency's work to share free curriculum resources through its
TexasHomeLearning.com
online platform, including K-5 math and science materials developed by the nonprofit organization
Great Minds®
. During a Q&A period, Morath fielded questions from ATPE's directors on a variety of topics, including staffing concerns, accountability requirements, and the need to address educators' mental health in today's difficult teaching environment.  
---
ELECTIONS
: Candidate filing began this week for the Texas Republican and Democratic primary elections, scheduled to take place March 1, 2022. At the top of the ticket, former congressman from El Paso Beto O'Rourke (D) filed to run for Governor, joining an already crowded field of Republicans challenging Gov. Greg Abbott (R). The filing deadline is December 13.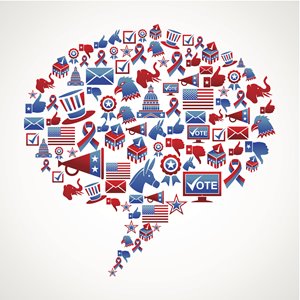 Redistricting has contributed to a flurry of campaign announcements from incumbent legislators and other officeholders.
Rep. Ryan Guillen
of Rio Grande City announced this week he was moving from the Democratic to Republican party ahead of the 2022 elections. Other candidates have announced for open seats, including
Rep. Alex Dominguez
(D-Brownsville), who announced his candidacy for the Senate seat that will be left open by retiring
Sen. Eddie Lucio Jr.
(D-Brownsville).
SBOE Member Ruben Cortez
(D-Brownsville) announced his campaign to fill Dominguez's seat in the Texas House.  
Among notable retirements,
Rep. Garnet Coleman
(D-Houston) announced this week he will not seek re-election. The Senate's longest-serving member,
Sen. John Whitmire
(D-Houston), announced plans to run for Houston mayor in 2023, however he will run for reelection to the Texas Senate first.  
Also, newly-elected
Rep. John Lujan
(R-San Antonio) was sworn in this week as the state representative for House District 118. Lujan flipped the seat from blue to red in a special election Nov. 2.  
---
Texas Legislature, Congress | Federal, COVID-19, Curriculum | Instruction, TEA | Commissioner | SBOE, School Safety, Educator Compensation | Benefits, Testing | Accountability
08/26/2022
The ATPE Governmental Relations team recaps the past week's education news, legislative and election updates, and regulatory developments.
School Finance, Retirement | TRS | Social Security, Texas Legislature, Congress | Federal, Elections, Curriculum | Instruction, TEA | Commissioner | SBOE, Privatization | Vouchers, Deregulation | Charter Schools
11/11/2022
Today's post from the ATPE lobby team features election results, loan forgiveness news, TRS resources, voucher updates, thanks to our veterans, kudos, and more.
03/21/2023
A week of pro-voucher public relations doesn't change the facts.