Teach the Vote's Week in Review: Nov. 13, 2020

Teach the Vote
Retirement | TRS | Social Security COVID-19 Testing | Accountability
Date Posted: 11/13/2020
From COVID-19 to Social Security and everything in between, check out this week's education news highlights from the ATPE Governmental Relations team on this Friday the 13th:
---
ATPE continues to lobby for a waiver of testing and accountability requirements this year because of the disruption caused by COVID-19. ATPE Executive Director Shannon Holmes wrote to Governor Greg Abbott this week to again urge relief from state testing laws. COVID-19 has caused mounting stress for educators and students, which is only amplified by standardized testing and the likely negative implications of unreliable testing data. "Despite the increasing backlash against testing, state officials thus far have offered the education community little hope for relief," wrote Holmes, urging the governor to grant waivers and seek flexibility from federal officials. Read ATPE's letter here plus additional detail in this blog post by ATPE Governmental Relations Director Jennifer Mitchell.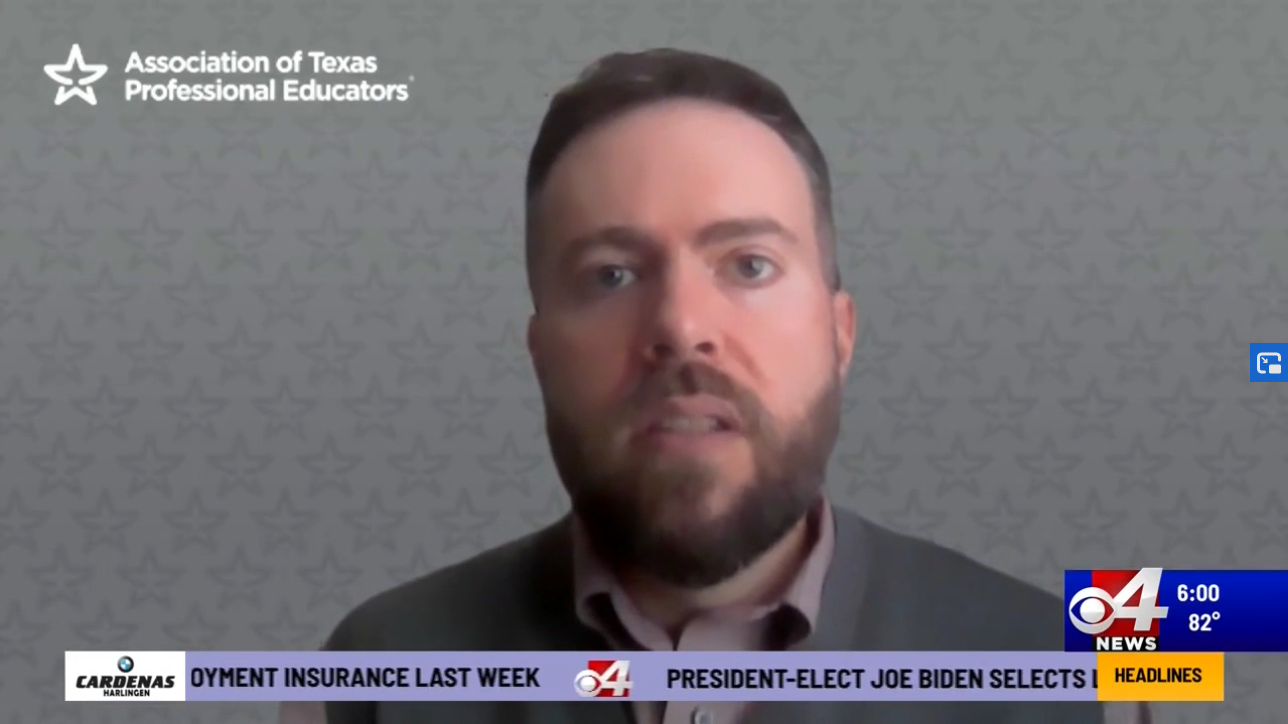 In an interview with NBC Local 23, ATPE Senior Lobbyist Monty Exter argued that teachers should be able to focus on serving their students rather than testing, especially with heightened academic, social, and emotional needs stemming from the pandemic. Exter also stressed that teachers are best-equipped to assess their own students in a much more accurate and effective manner.
---
FEDERAL UPDATE: ATPE is urging educators to contact their members of Congress about a new retirement bill filed recently in Washington by U.S. Congressmen Richard Neal (D - Mass.) and Kevin Brady (R - TX). The association is asking the bill's authors to amend their high-profile bill with language to repeal and replace the Windfall Elimination Provision (WEP), which reduces many public employees' Social Security benefits. Both Brady and Neal have proposed a WEP fix in their previously filed bills, and ATPE is requesting the WEP language to be added onto their new legislation, the Securing a Strong Retirement Act of 2020, in order to give educators the relief they deserve. ATPE members are encouraged to visit Advocacy Central to send a quick message to the Texas congressional delegation about this legislation and the need for WEP relief.
---
CORONAVIRUS UPDATE: The Texas Public Schools COVID-19 dashboard now shows that for the week ending November 1, the number of positive cases increased 4.5% among students and 5.4% among staff who participate in on-campus activities and instruction. More notably, however, the number of positive cases for the most recent week of data (ending November 8) appears to have risen a staggering 25.8% among students and 14.3% among staff. These numbers are alarming as data reported for the most recent week are usually incomplete and likely to increase with the next week's update. It is unclear whether these trends are reflective of upward infection trends statewide or an increase in students participating in on-campus instruction as the school year progresses.
We reported here on Teach the Vote last week that ATPE sent a letter to Commissioner of Education Mike Morath sharing educators' complaints about how the Texas Education Agency (TEA) has handled local issues arising from the pandemic. To date ATPE has not received any response to that letter. Last week we also reported on TEA's clarification of its guidance allowing districts to require certain students to attend school in person. The topic has garnered much media attention. On Friday, November 6, ATPE Lobbyist Mark Wiggins spoke with CBS Austin and stressed that the state should focus on investing in education and prioritizing relief from testing.
Check out ATPE's frequently updated COVID-19 FAQs and Resources for answers to numerous questions asked by educators. Also, don't forget to visit Advocacy Central (for ATPE members only) to share your coronavirus concerns with legislators and other state and federal officials.
---
This week, The Texas Tribune's education reporter Aliyya Swaby moderated a panel discussion about rural education in Texas. Swaby sat down with Donna Hale, superintendent of Miami Independent School District, Georgina C. Pérez, member of the Texas State Board of Education, and state Rep. Gary VanDeaver to talk about broadband access, teacher retention, and maintaining education funding, among other topics. Learn more and view archived video of the panel presentation here.
---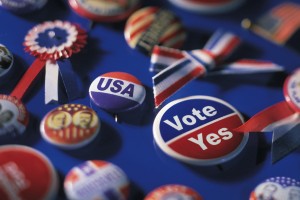 ELECTION UPDATE: With the election 10 days in the past, we have unofficial final results in Texas and just a couple races that may head to recounts, according to the Texas Tribune. This week on Teach the Vote, ATPE Lobbyist Mark Wiggins reported on Texas' record-breaking turnout, the presumptive next Texas House Speaker, and other news. Read Mark's Texas election roundup here, and see ATPE's list of the full election results for Texas legislative and State Board of Education races here. Thank you to all who voted!
---
The Senate Education Committee met today to hear remote testimony from invited witnesses only on virtual schools, special education, COVID-19, and the implementation of two of the major education bills passed last session. Read more about the hearing, believed to be the last one the committee will hold before the 2021 legislative session begins in January, in this blog post today from ATPE Lobbyist Mark Wiggins.
Related: Monday marked the beginning of the pre-filing period for bills to be considered by the Legislature next session. As of today, 745 bills have already been pre-filed. Search, read, and follow bills that have been filed at Texas Legislature Online.
Texas Legislature, Congress | Federal, COVID-19, Curriculum | Instruction, TEA | Commissioner | SBOE, School Safety, Educator Compensation | Benefits, Testing | Accountability
08/26/2022
The ATPE Governmental Relations team recaps the past week's education news, legislative and election updates, and regulatory developments.
School Finance, Educator Preparation | Certification, Retirement | TRS | Social Security, Texas Legislature, Curriculum | Instruction, Privatization | Vouchers, School Safety, Educator Compensation | Benefits
03/24/2023
ATPE testifies against vouchers at marathon Senate Education Committee hearing, plus House committees hear bills on student restraint, curriculum issues, pre-k certification, and more.
03/23/2023
The Texas Senate Education Committee heard overwhelming opposition to school vouchers in a marathon hearing Wednesday, March 23.