Teach the Vote's Week in Review: May 29, 2020

Teach the Vote
School Finance COVID-19 Elections
Date Posted: 5/29/2020
These are the strangest last days of school. No bustling students, smiling and excited for summer. No hugs goodbye or "Have a great summer" notes. Socially-distanced graduation ceremonies. Rest assured, students and teachers will be reunited in the coming future, more grateful than ever for the bond that is created during learning. As you start your summer, relax and enjoy some reading on this week's education news from the ATPE lobby team.
---
Abbott press conference in Amarillo, May 27, 2020.
CORONAVIRUS UPDATE: On Tuesday, Gov. Greg Abbott issued a proclamation to expand services and activities that can be reopened in Texas, including water parks, driver education programs, and food courts in shopping malls (with limited occupancy). As previously announced, zoos can reopen today, and on Sunday, youth camps and sports can resume activity. Abbott also held a press conference Wednesday in Amarillo to share positive updates on the progress of testing and containment of the outbreak in the panhandle.
On Monday, schools have been authorized to reopen to students with special safety measures in place, such as taking students' temperatures every day and separating desks by six feet (among many others). Citing logistical concerns with the feasibility of implementing such requirements, Houston ISD and other districts in the area have chosen to implement online-only summer school. Other districts may only offer statutorily-required summer school to rising kindergarten and first grade English learners. Midland ISD is collecting data from parents and teachers on how to proceed with learning in the upcoming school year. Ft. Bend ISD announced this week that it plans to offer a full-time virtual learning option for its students who are not comfortable returning to school in-person in the fall.
As more districts gather input from their communities and make decisions regarding summer and fall learning, we expect to see a variety of approaches emerge. To help educators navigate these changes, ATPE continues to update our Coronavirus FAQ and Resources page. The Texas Education Agency also has updated nearly every topic on its coronavirus-related webpage, including new year-round calendar examples and guidance pertaining to special education, special populations (English language learner summer school guidance), academics (dyslexia screening requirements), student assessment, and funding (CARES Act guidance).
---
ELECTION UPDATE: This week, the Texas Supreme Court ruled that lack of immunity to the novel coronavirus does not constitute a disability, overturning a lower court decision that would have effectively expanded who can vote by mail in Texas. The court did not, however, side with Texas Attorney General Ken Paxton in forcing local election officials to check the disability status of those who apply for a ballot by mail. A separate case in the U.S. Fifth Circuit is still pending. In light of the health risks associated with voting in person, Gov. Abbott said this week in an interview (see the 4:30 mark) with Lubbock news station KCBD that he will extend the two-week early voting period for the November 2020 election. Secretary of State Ruth Hughes this week announced a minimum health and safety protocol for voters and poll workers, which includes bringing your own ballot-marking device and curbside voting if you have COVID-19 symptoms and meet other eligibility requirements. Read more in this week's election roundup post by ATPE Lobbyist Andrea Chevalier.
---
FEDERAL UPDATE: This week, U.S. Secretary of Education Betsy DeVos announced that the Department of Education (ED) would begin rulemaking to solidify its guidance directing public school districts to spend federal stimulus funds on private schools. This follows Texas's issuance of its own CARES Act guidance, which instructs districts to heed ED's interpretation of the "equitable services" provision within the law.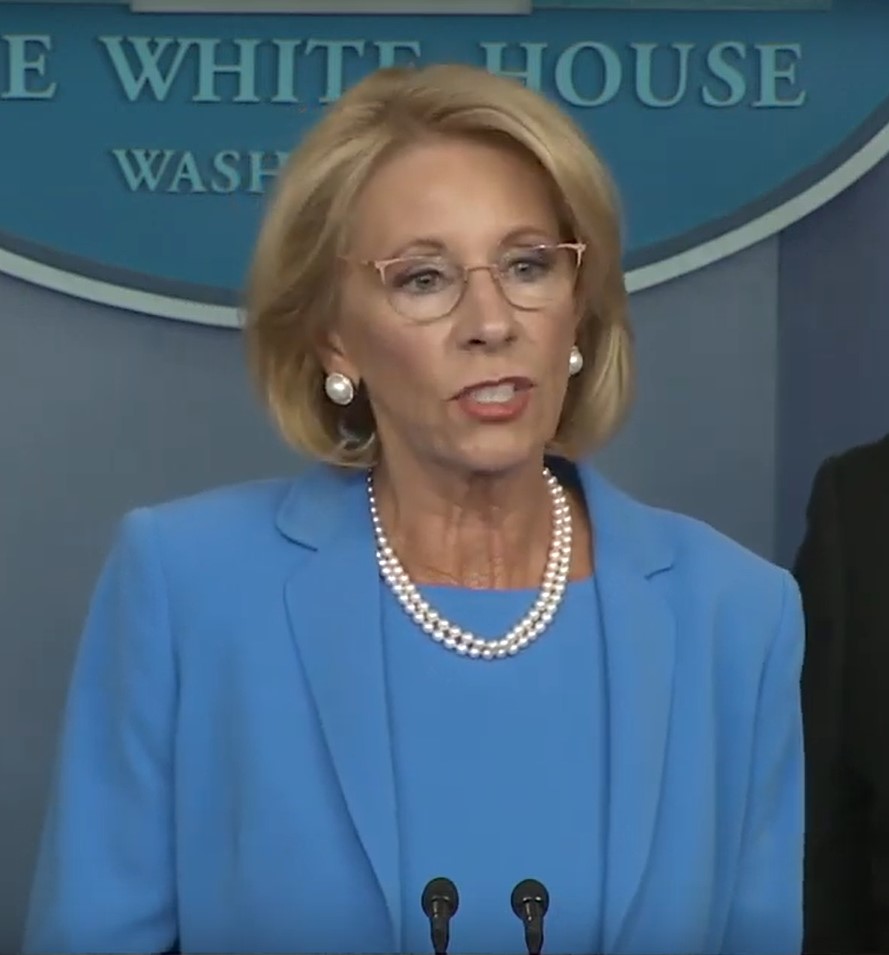 Betsy DeVos
Many argue that DeVos's interpretation of how "equitable services" funds should be distributed under the CARES Act is actually inequitable. Her department's direction could send an unprecedented amount of Title I-based federal emergency dollars to private schools, regardless of their students' income, language status, or other eligibility criteria typically required by federal education law. Read more about the dispute over CARES Act funding in this blog post by ATPE Lobbyist Andrea Chevalier.
ATPE's federal lobby team continues to discuss our concerns with lawmakers, and we will provide formal input on any new rules that are proposed by the department. However, it's been reported that ED may use a "good cause" exception under federal administrative procedures to try to make the rule change effective immediately upon its publication, even before the public comment period expires. The U.S. House passed a new coronavirus relief bill earlier this month that would limit Secretary DeVos's power to steer federal coronavirus relief funds to private schools, but the Senate has not been willing to consider the measure.
---
ATPE recently submitted formal comments on proposed rules for the Teacher Incentive Allotment (TIA) established through last year's House Bill 3. The proposed commissioner's rules outline key aspects of the TIA's local optional designation systems, such as data sharing requirements, teacher eligibility, and the district plan approval process. ATPE's comments to the agency highlight the need to maintain confidentiality in data sharing and recommend other changes to improve the rules. Read more in this blog post by ATPE Senior Lobbyist Monty Exter.
---
Recent surveys on education during the COVID-19 pandemic show parents and educators are worried about their students, mainly with learning loss and children's ability to follow social distancing guidelines if they go back to school. They also appear to agree with the general public in not wanting an extended school year calendar, instead preferring summer school options. Read more about the Learning Heroes Parent 2020 survey and the USA Today/Ipsos polls of parents and teachers in this blog post by ATPE Lobbyist Andrea Chevalier.
Do YOU want to take a survey and share your thoughts, too? Until June 3, ATPE invites educators to share your concerns about returning to campus for the 2020-21 school year in ATPE's short, confidential survey. You don't have to be an ATPE member to participate, so please share the survey with your colleagues, too. Help us develop resources and support Texas educators and students during these uncertain times.
Texas Legislature, Congress | Federal, COVID-19, Curriculum | Instruction, TEA | Commissioner | SBOE, School Safety, Educator Compensation | Benefits, Testing | Accountability
08/26/2022
The ATPE Governmental Relations team recaps the past week's education news, legislative and election updates, and regulatory developments.
Texas Legislature, Elections, Curriculum | Instruction, Privatization | Vouchers, School Safety
05/05/2023
Don't forget to vote Saturday in the May 6 local election. Plus, the House will be tackling its first Saturday calendar, which means sine die is nigh.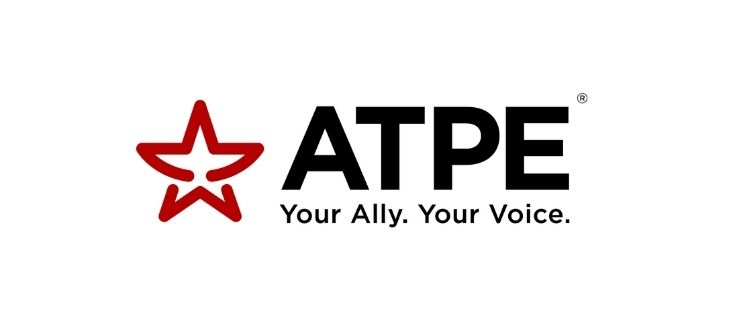 School Finance, Texas Legislature, Privatization | Vouchers, Educator Compensation | Benefits
05/28/2023
ATPE thanks legislators who stood strong with public education students and educators.