Teach the Vote's Week in Review: May 15, 2020

Teach the Vote
COVID-19 Elections
Date Posted: 5/15/2020
As this atypical school year winds down and questions linger about the next one, ATPE's Governmental Relations team is following all of the developments and reporting them here on our advocacy blog. Here's a look at this week's news:
---
CORONAVIRUS UPDATE: School calendars and questions of how to plan for the next school year in light of uncertainties surrounding COVID-19 were a popular topic of discussion this week. Since the only certainty of a return to normalcy is based on a vaccine many months down the road, many educators are wondering how safety and learning will intertwine as students return to school in the fall.
The Texas Education Agency (TEA) updated many of its instructional continuity resources this week to include new information on intersessional calendar options, a calendar workbook, a COVID response calendar, answers to questions related to the additional days school year (ADSY) provision in HB 3, and three examples of real district calendars. The agency is suggesting districts adopt calendars that would start earlier, end later, and have more built-in "breaks" throughout the year, suggesting that such a plan would provide more opportunities for student enrichment and days out of school in case the virus reinvigorates.
Many districts, including those that became Districts of Innovation (DOI) under a state law passed in 2015, already start their school years earlier than the late-August standard written into statute. One district that has been highlighted by TEA as an example for other districts contemplating school calendar changes is Socorro ISD. The El Paso-area district's 2020-21 calendar starts July 26 and has two two-week intersession periods, in addition to a week for Thanksgiving and two weeks for winter break. The district's last day of school is June 3, but the calendar extends into the rest of the summer with several intersessional weeks.
In order to receive supplemental ADSY funding, districts must provide both 75,600 minutes and 180 days of instruction, but the extra funding authorized as part of House Bill 3 is only for elementary students and only provided at half-day for up to 30 days starting in the 2020-21 school year. Making the funding available for additional grade levels would take a legislative change. TEA also uploaded Abilene ISD's summer learning plan to the agency's Texas Home Learning resource page.
ATPE is closely eyeing the state's guidance to school districts on setting their calendars for next year and changes being made at the local level. School districts are empowered to set their own calendars locally, and there are a number of considerations that factor into a school board's decision. In addition to concerns about the availability of funding for a longer school year or additional school days for which teachers and other staff must be paid, community impact also matters. Businesses are affected by school calendars, as are working parents who must arrange for child care when school is not in session. Across Texas, there are likely to be many different approaches taken to the school calendar issue and a good chance legislators will take a closer look at this issue in next year's regular legislative session. ATPE hopes to draw more attention to these concerns, as laid out in a press statement today.
Read ATPE's press statement about school calendar concerns here.
In case you missed it, last Friday we published a comprehensive (as of May 8) COVID-19 recap of legislative and regulatory developments impacting Texas and education since the pandemic began. Here's what's happened since then:
On Tuesday, Gov. Greg Abbott renewed the disaster declaration for all counties in Texas, which has already been renewed once since its original issuance on March 13 (the declaration may not continue for more than 30 days). A disaster declaration allows public officials to temporarily suspend deadlines and regulations and to request federal emergency funding, among other things.
Abbott's plan to reopen Texas began last Friday as some businesses, like movie theaters and restaurants, were allowed to open their doors to a limited number of customers. The originally announced date for the opening of other Texas businesses, such as gyms and bars, is May 18. Fittingly, Abbott is expected to make new announcements regarding reopening Texas on Monday.
Some families may find relief in Abbott's announcement this week that over $1 billion in food benefits will be provided to those who have lost access to free and reduced lunch options due to COVID-19 school closures. The federal funds which are being administered by the Texas Health and Human Services Commission, the Texas Department of Agriculture, and the Texas Education Agency (TEA), will be distributed through the federal Pandemic Electronic Benefit Transfer (P-EBT) program. The one-time benefit of $285 per child can be used in the same way as Supplemental Nutrition Assistance Program (SNAP) food benefits to pay for groceries. Find more information about child nutrition, including the specifics of the P-EBT program here.
Gov. Abbott also waived license renewal fees this week for a number of occupational licenses, including speech-language pathologists and dyslexia therapists.
Texas House Committee on Public Education Chairmain Dan Huberty (R-Kingwood) wrote an op-ed this week to discuss fears that public education funding will be cut in the upcoming 2021 legislative session. Huberty commended the bipartisan passage of House Bill (HB) 3 and indicated that he feels bipartisan work will continue so that the gains made under HB 3 are not lost.
For more resources related to the pandemic, visit ATPE's frequently updated Coronavirus FAQ and Resources page, and follow the ATPE lobby team via @TeachtheVote on Twitter.
---
The Texas Education Agency (TEA) updated its main coronavirus resource page this week to include new information on a variety of topics, including the school calendar issue discussed above. In particular, TEA has provided updates on grading policies, the Texas Virtual School Network (including a waiver of professional development that teachers typically take before teaching a VSN course), and updated instructions for candidates seeking to apply for a probationary certificate as authorized by Gov. Abbott's March 13 disaster declaration. This week, TEA also announced a partnership with AmplioSpeech to provide speech pathology services to students during the pandemic.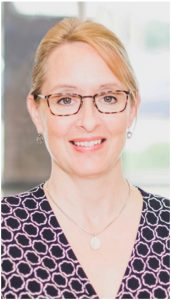 Kristi Hassett
TEA also announced this week the availability of optional end-of-year (EOY) assessments that parents and/or districts can administer to students who are in STAAR-tested grades and subjects, except for Algebra II and English III. Parents will have until June 5 to register their child for the tests, which are available online or in a printable PDF format. TEA has stressed that the data collected by this process will not be used for accountability and will only be used to inform instructional support systems to be used in the future. However, many parents may be concerned about the validity of the data, which will likely not be representative of the entire state and will based on tests that were not administered in a controlled environment. Read today's guest blog post by parent Kristi Hassett on the optional EOY assessments. Hassett serves on the boards of her local school district and the state organization Texans Advocating for Meaningful Student Assessment (TAMSA).
---
FEDERAL UPDATE: Much of the current conversation about Texas education and the coronavirus is situated on what the return to school in the fall will look like. This conversation is happening at the national level, too, intertwined with a push to return to work and the debate over whether states are opening too quickly.
Social distancing at a hearing on Capitol Hill
This week, four prominent medical and health officials testified before the U.S. Senate Health, Education, Labor, and Pensions committee in Washington, D.C. The discussion centered on how states should focus on testing as they make decisions about opening schools up in the fall, which could mean that schools would have to facilitate some of the tests.
During the hearing, U.S. Sen. Rand Paul (R-Ken.) commented that it could be unnecessary and potentially detrimental to keep kids out of school. Dr. Anthony Fauci, director of the National Institute of Allergy and Infectious Diseases for 36 years, responded that we should be careful to consider what we don't know about the virus, particularly when it comes to how the virus affects children. Neither of Texas' two U.S. Senators sits on this committee. Video of the hearing and each witness's testimony can be found here.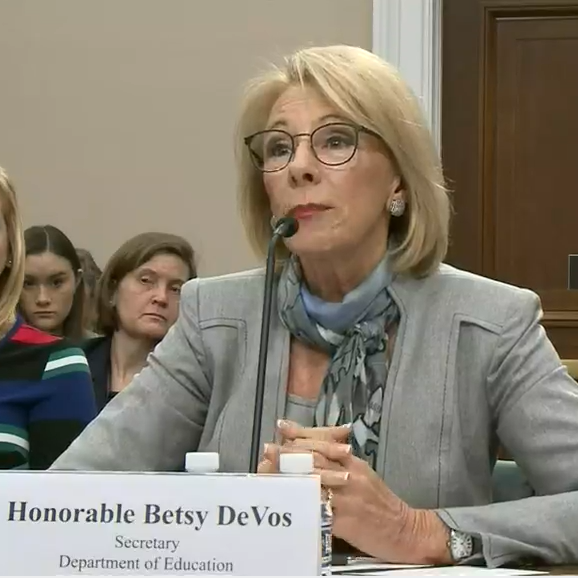 Also this week in Washington, D.C., consternation has been brewing about U.S. Secretary of Education Betsy DeVos's guidance directing school districts to use federal emergency funding to provide "equitable services" to all students attending private schools in their districts, not just those who are low-income (even though Title I formulas were used to distribute the money). Equitable services is a term used in federal education law, but it refers only to a district's duties to low-income students. The U.S. House of Representatives is set to vote on a new coronavirus stimulus bill today that includes language from House Democrats restricting DeVos's ability to use additional K-12 relief funds for private schools. Read about DeVos's other privatization efforts using federal relief funding in our previous reporting about "microgrant" vouchers.
---
ELECTION UPDATE: The field is set for a special election in Senate District 14, where longtime state Sen. Kirk Watson (D-Austin) stepped down from the seat he held since 2007. Two Democrats, two Republicans, a Libertarian candidate, and an independent have filed to run for the reliably blue seat. The election will take place July 14, 2020, at the same time as the state's primary runoff elections.
This week also saw more developments in the battle over expanding access to voting by mail because of the coronavirus pandemic. A state appeals court this week upheld a state district judge's order to expand eligibility for mail-in ballots. Arguing against expansion, state Attorney General Ken Paxton has now asked the Texas Supreme Court to consider the issue. Paxton is also the subject of a new criminal complaint stemming from a letter he sent warning county election officials against complying with the court's ruling on the matter.
Read more on the latest election news in this week's Texas election roundup blog post by ATPE Lobbyist Mark Wiggins.
---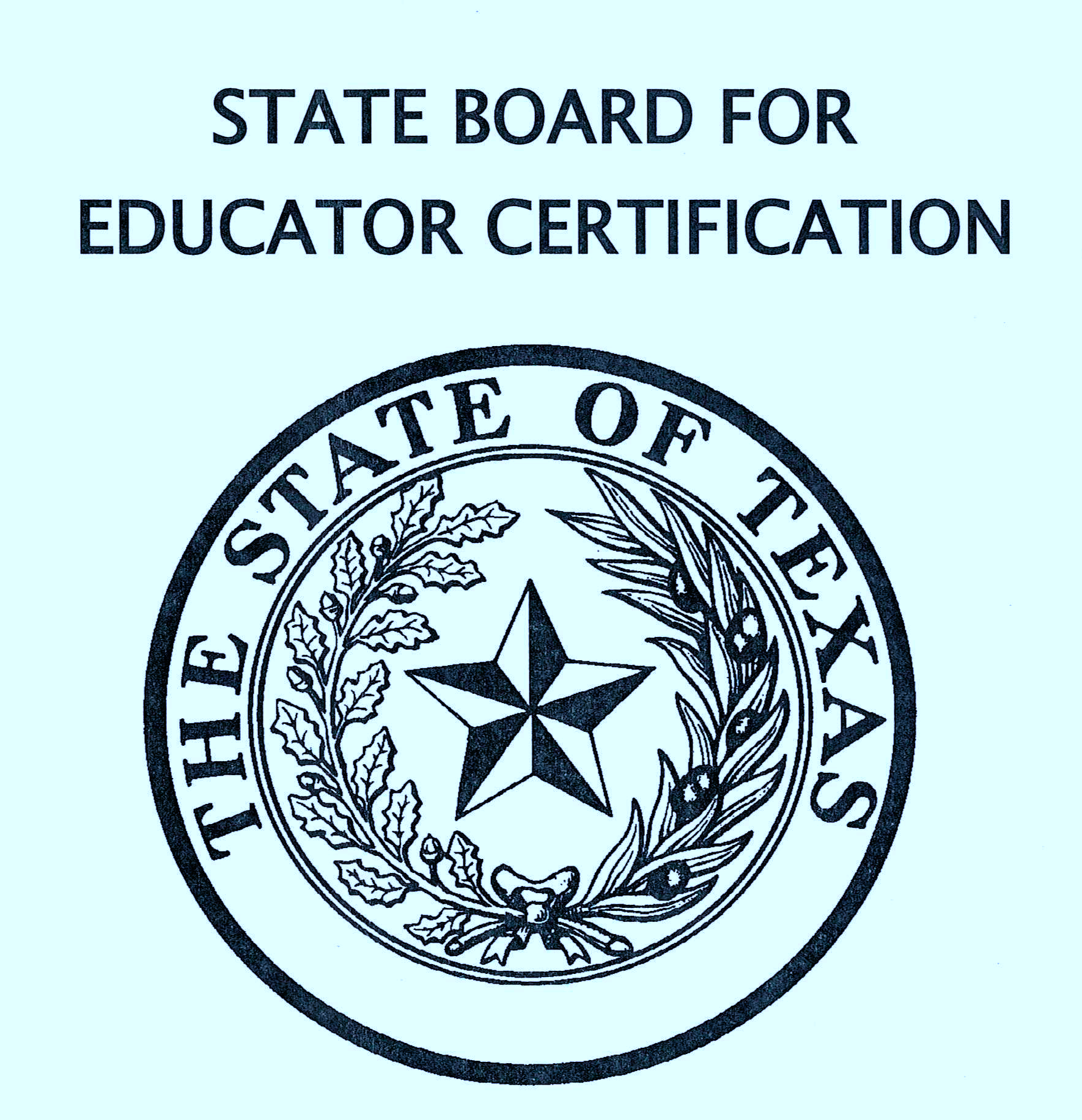 On Monday, Gov. Abbott announced two new appointments to the State Board for Educator Certification (SBEC) to fill the seats of two members with expiring terms. Former SBEC chair Jill Druesedow, a classroom teacher, will be replaced by Jean Streepey, a middle school math teacher in Highland Park ISD (Dallas). Citizen member Laurie Bricker will be replaced by Julia Moore of Pflugerville. Of note, Moore works for a lobby and public relations firm that has represented several organizations and candidates advocating for private school vouchers.
---
Today, the winners of ATPE's "Work from Home Classroom Makeover Contest" were announced! Congratulations to Beverly Zearley in Region 16, Kimberly Hagins in Region 14, and Susie Andrews in Region 1. See their work from home classrooms below! #TeachersCan
ATPE members, it has been awe-inspiring to see how you've adapted to the times in order to continue educating Texas children. We truly appreciate you. Now, without further ado, ATPE is proud to announce the winners of the first ATPE #WorkFromHomeClassroomContest! #TeachersCan pic.twitter.com/9991RQsLbp

— ATPE (@OfficialATPE) May 15, 2020
Visit ATPE's Facebook page to view all the entries.
Texas Legislature, Congress | Federal, COVID-19, Curriculum | Instruction, TEA | Commissioner | SBOE, School Safety, Educator Compensation | Benefits, Testing | Accountability
08/26/2022
The ATPE Governmental Relations team recaps the past week's education news, legislative and election updates, and regulatory developments.
School Finance, Retirement | TRS | Social Security, Texas Legislature, Congress | Federal, Elections, Curriculum | Instruction, TEA | Commissioner | SBOE, Privatization | Vouchers, Deregulation | Charter Schools
11/11/2022
Today's post from the ATPE lobby team features election results, loan forgiveness news, TRS resources, voucher updates, thanks to our veterans, kudos, and more.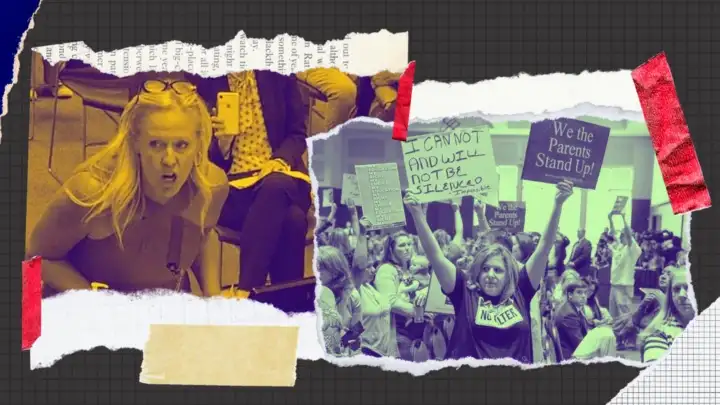 02/01/2023
The public good? Sounds like Marxism.