Teach the Vote's Week in Review: March 6, 2020

Teach the Vote
Elections School Safety Testing | Accountability
Date Posted: 3/06/2020
Election day was this week on Tuesday, March 3, and Texas is abuzz with the results. The ATPE Governmental Relations team has the scoop on what happened at the polls and other education news. Also happening this weekend: don't forget to move your clocks forward one hour on Sunday!
---
BREAKING NEWS: Austin Mayor Steve Adler and other city officials held a press conference this afternoon to announce the decision to cancel the massive SXSW conference slated to begin next week amid concerns about the COVID-19 coronavirus. Conference organizers quickly issued a statement indicating that they are exploring options for rescheduling the event and/or changing some of the programs to an online format. The cancellation also includes SXSW EDU, in which ATPE was slated to participate. We will report additional details about the cancellation as we learn them.
Meanwhile, school officials in Texas have been closely watching developments with the coronavirus. During an interview with the Texas Tribune on Friday, Commissioner of Education Mike Morath repeated that the Texas Education Agency (TEA) continues to monitor the virus. TEA sent a memorandum to school administrators last Friday advising that the agency is monitoring media reports and information shared by the U.S. Centers for Disease Control (CDC) and working with other state agencies to provide guidance to local school districts. The memo included the following list of general practices that will help prevent the spread of the illness:
Clean and disinfect frequently touched objects and surfaces.
Wash your hands often with soap and water for at least 20 seconds. If soap and water are not available, use an alcohol-based hand sanitizer.
Avoid touching your eyes, nose, and mouth with unwashed hands.
Cover your cough or sneeze with a tissue, then throw the tissue in the trash.
If you've not already gotten one, a flu shot is encouraged.
Today, TEA sent updated correspondence to school districts offering guidance on dealing with students and staff who may travel over the spring break. TEA also used today's letter to urge schools to deep clean and disinfect their facilities over the break.
According to news reports, a school district in San Antonio undertook a major cleaning of one of its elementary schools after learning that an employee of the school also worked in a local mall where an infected person reportedly visited. A spokesperson for Northside ISD told KSAT that the district took the step in order to "get ahead of false information." In the Houston area, where a 70-year old Fort Bend man was diagnosed with the first local case of coronavirus, Pearland ISD announced this week that it would suspend perfect attendance rules for the remainder of the school year, as well as exam exemption criteria. Fort Bend ISD has not canceled any classes, and Fort Bend County has set up a hotline with information regarding the virus. Read more in this article from the Houston Chronicle.
---
ELECTION UPDATE: The percentage of voters who turned out during Texas' primary elections on "Super Tuesday" was slightly lower than in the 2016 primary, with over 4 million casting votes. The number of voters in each party's primary was split nearly 50-50.
In many races, Tuesday's primary winner will be unopposed or face weak opposition in the November general election in November. Other races are headed to a runoff, including those of four incumbents in the state legislature. Read more on the results here.
Even if you didn't vote in this primary election, you may still be able to vote in a runoff to make your voice heard on May 26, 2020. The deadline to register to vote in a primary election runoff is April 27, 2020, and early voting will begin May 18. Visit TexasEducatorsVote.com to view an election countdown, get text reminders, and find additional election-related resources for educators. Also, remember that you can view candidate profiles and responses to ATPE's candidate survey here on Teach the Vote. ATPE does not endorse candidates and invites all candidates to participate in our survey.
---
On Wednesday, March 4, Gov. Greg Abbott announced the launch of the School Safety and Victims' Services Research Survey, to be distributed to approximately 500,000 educators across Texas. Read more about the survey in this article from the Texas Tribune. A link to the survey, which is said to take 20 minutes to complete, will be sent directly to educators. The results will provide invaluable educator input regarding school safety and will inform policy at the state level. Be sure to weigh in on this important topic!
The Texas Education Agency (TEA) has also begun distribution of a voluntary survey aimed at high school counselors. School districts will receive the High School Counselor Survey and forward the link to their high school counselors in order to send information back to the TEA and the American Institutes for Research, "about the resources, activities, and tools that their teams use to assist students." Read more about the High School Counselor survey from TEA here.
---
FEDERAL UPDATE: The U.S. Department of Education has announced a delay in changes that would reduce funding for many rural schools. Hundreds of rural schools around the country were facing funding cuts pursuant to a new federal interpretation of eligibility criteria for Rural Low-Income Schools (RLIS) grants. The department announced this week that it would postpone the change for at least another year, following criticism Secretary of Education Betsy DeVos received from members of Congress. Read more in this Teach the Vote blog post from ATPE Senior Lobbyist Monty Exter.
---
ATPE Lobbyist Andrea Chevalier reports that the Texas Education Agency (TEA) is sharing examples of some new STAAR test questions. House Bill (HB) 3906 passed by the Texas legislature in 2019 eliminated the STAAR writing tests given in grades 4 and 7. However, this change won't take effect until Sept. 1, 2021, which means the grades 4 and 7 writing assessments will stay the same until the 2021-22 school year. Instead of standalone writing assessments, writing content will be assessed in the reading and language arts STAAR tests, as discussed below.
Sample STAAR revising and editing question, grade 4 (Source: TEA)
TEA will begin field-testing revising and editing questions on the reading/language arts STAAR test as part of the Spring 2020 and Spring 2021 assessments. These items will not impact accountability. To help educators understand what these new test questions will look like, the agency has released sample test questions such as the one pictured here.
---
Texas Commissioner of Education Mike Morath spoke Friday, March 6, at a live event hosted by the Texas Tribune and sponsored in part by ATPE. In an interview with the Texas Tribune's Evan Smith, Commissioner Morath touched on several topics, including the state's preparedness for dealing with the coronavirus and implementation of House Bill (HB) 3. ATPE Executive Director Shannon Holmes, staff lobbyists, and members of our marketing and communications department attended the event. During an audience Q&A portion of the interview, ATPE Senior Lobbyist Monty Exter asked the commissioner about teacher preparation and certification in light of state laws that exempt many school districts and charter schools from the requirement to hire certified teachers. The the commissioner responded that he believes teachers should undergo "extraordinarily robust training." Watch video of the full interview with Commissioner Morath here.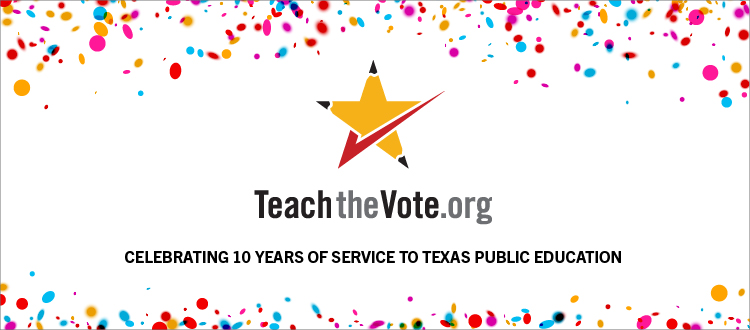 Educator Preparation | Certification, Retirement | TRS | Social Security, Congress | Federal, Elections, Curriculum | Instruction, TEA | Commissioner | SBOE, Privatization | Vouchers, School Safety
09/30/2022
The ATPE Governmental Relations team recaps the past week's education news, legislative and election updates, and regulatory developments.
Educator Preparation | Certification, Texas Legislature, Curriculum | Instruction, TEA | Commissioner | SBOE
09/30/2022
The State Board for Educator Certification met Sept. 30 to revisit the edTPA debate, discuss virtual internships, and hear from ATPE and other stakeholders.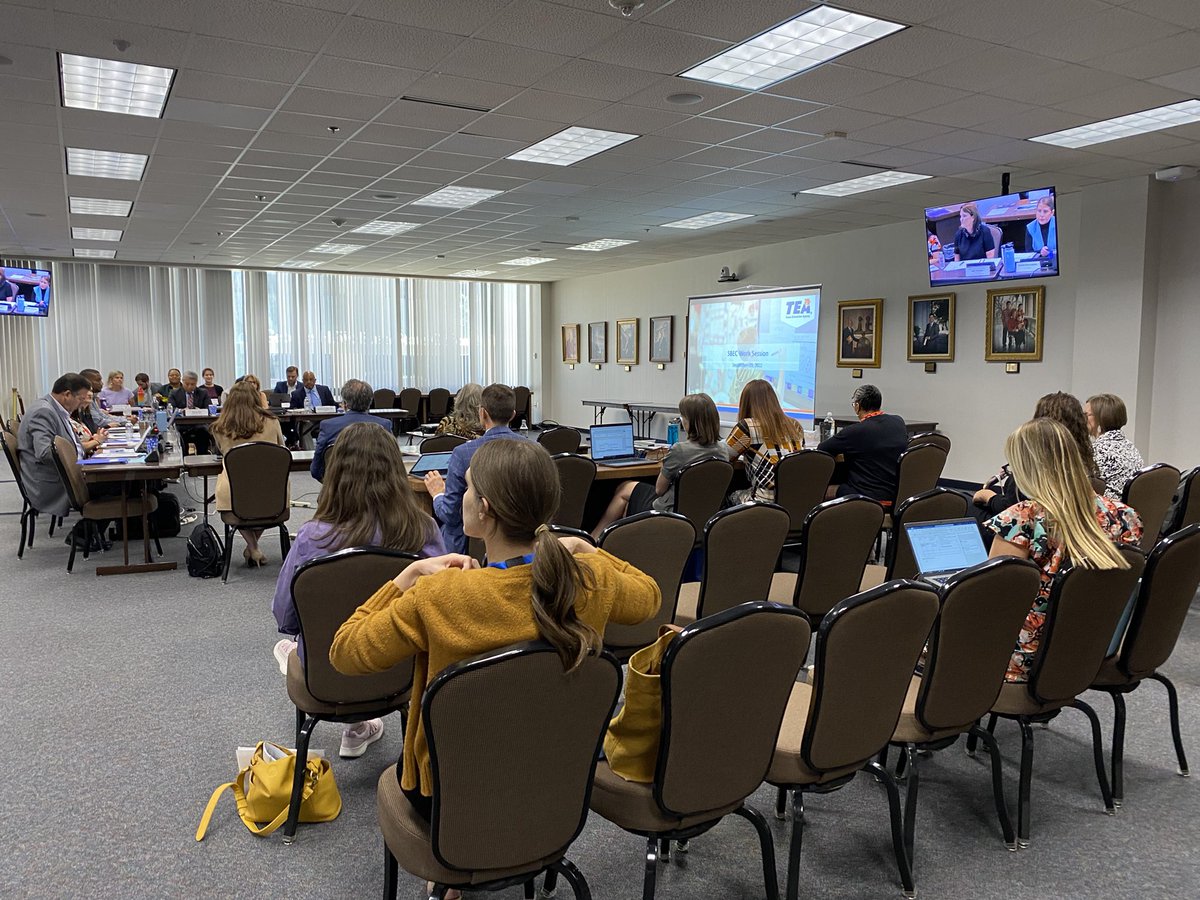 Educator Preparation | Certification, TEA | Commissioner | SBOE
09/30/2022
The certification board held another work session Sept. 29, 2022, to consider options for implementing the national edTPA performance assessment in Texas.