Teach the Vote's Week in Review: March 11, 2022

Teach the Vote
Texas Legislature Congress | Federal Curriculum | Instruction TEA | Commissioner | SBOE School Safety Educator Compensation | Benefits
Date Posted: 3/11/2022
The ATPE Governmental Relations team recaps this week's education news, legislative and election updates, and regulatory developments.
---
TASK FORCE:
Late last week, Gov. Greg Abbott (R)
called for a task force
to address the
statewide teacher shortage
. The directive to the Texas Education Agency (TEA) came one day after Abbott's 2022 general election opponent Beto O'Rourke (D)
spoke in Dallas
and laid out an education agenda calling for teacher pay raises, more school funding, and opposing vouchers. Following the governor's announcement, ATPE Executive Director Shannon Holmes spoke earlier this week with the
Texas Tribune
and the
Dallas Morning News
, sharing his hope that the task force would result in "collaboration between education leaders at the state and district levels — something that has too often been missing during the past several years." Holmes called the staffing shortages "a lingering effect of not only the pandemic but also new burdens placed on districts during the recent legislative session."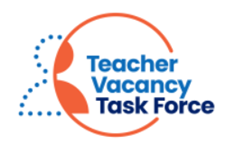 Yesterday, TEA released details and a roster of the new
Teacher Vacancy Task Force
, which includes only two teachers out of 28 members. The details were shared only after the task force had held its first meeting Thursday, though TEA has not yet shared information about that meeting with the public. ATPE Executive Director Shannon Holmes criticized the agency's failure to meaningfully include teachers' voices in the discussions about teacher vacancies.
"The feedback on the announcement from classroom teachers is anger & frustration that this is another administration heavy group & teacher input doesn't matter. It's adding to the issue of teacher frustration & not moving towards a solution," Holmes
wrote on Twitter
 Friday. "You can't expect to make progress on this issue & not have teachers in the room. The task force needs to hear first hand why teachers are leaving & why young people are not choosing the profession."
Read more about the task force in
this blog post
by ATPE Governmental Relations Director Jennifer Mitchell.  
---
CONGRESS:
On Wednesday, the U.S. House passed a $1.5 trillion spending bill to fund the federal government through September. The bill does not include the continuation of child nutrition waivers, which will end June 30 without further funding and authorization by Congress. The suite of waivers includes allowing schools to participate in the "seamless summer option" or SSO during the regular school year, which eliminates the need to collect meal payments. This waiver has allowed schools to serve all students free meals and receive reimbursement at higher summer rates.
According to a recent report by the U.S. Department of Agriculture, almost 90% of all school food authorities are using the SSO waiver. As we previously
reported
, the ability to get reimbursed for all students accessing meals at school has helped keep school nutrition services afloat. That could be in jeopardy if the U.S. Senate approves the spending package without continued waivers. Read more in
this report
 from 
NBC News
.  
---
SXSW EDU:
This week in Austin, ATPE hosted an interactive meet-up for educators during the SXSW EDU education conference. In a session titled "How to Use Your Teacher Voice," ATPE Governmental Relations Director Jennifer Mitchell and Senior Lobbyist Monty Exter provided an overview of education policymaking and politics while attendees shared ideas about the importance of voting and advocating for their students and their profession. Read more in
this blog post
by ATPE Lobbyist Andrea Chevalier.  
U.S. Education Secretary Miguel Cardona also
spoke at SXSW EDU
this week, calling for more transparency in how federal COVID-19 relief dollars are being spent by local school districts and ensuring federal money goes directly to the classroom. Cardona specifically asked districts to provide more financial and mental health support for teachers in order to stem the tide of educators leaving the profession.  
---
INTERIM CHARGES:
Texas House Speaker Dade Phelan (R-Port Neches) released this year's interim charges yesterday, which lead House committees through specific inquiries meant to inform the upcoming 2023 legislative session. The House Committee on Public Education is tasked with monitoring recently passed legislation, such as House Bill 4545, examining efforts to ensure parents have a meaningful role in their child's education, evaluating the impact of the pandemic on the state's teacher workforce, and more. For a full list of the charges assigned to the education committee and other House committees, see
this blog post
. The Texas Senate has not yet released its interim charges.  
---
BOOKS:
Last week, as reported
here
 on Teach the Vote, the war on public school library books escalated when some Republican state lawmakers asked school superintendents to sign a politically motivated pledge to boycott vendors that have supplied schools with "child pornography." More education groups are reacting to the assault on library books and course curriculum seen in Texas and other parts of the country.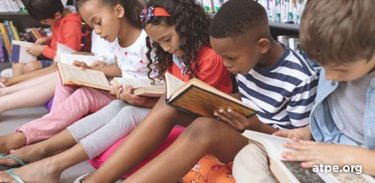 The Texas Library Association (TLA) announced this week it has formed a coalition against banning books named
Texans for the Right to Read
. In a
statement
about the new coalition, TLA says, "Freedom in selecting materials is a necessary safeguard to the freedom to read," noting also that "librarians have master's degrees and receive ongoing training that qualifies them to develop collections to meet the broad and varied interests and needs of students and communities." The statement also points out that "processes are already in place in each Texas school district to settle challenges to books."
Late last week, the College Board released a teacher-developed "
statement of principles
" for Advanced Placement (AP) classes that focus on respecting teacher expertise, critical thinking, and independent thought. The statements outline AP's opposition to censorship and indoctrination, along with a caution: "If a school bans required topics from their AP courses, the AP Program removes the AP designation from that course and its inclusion in the AP Course Ledger provided to colleges and universities." The College Board adds that, as with any other course, "AP students are not required to feel certain ways about themselves or the course content." The move by the College Board affects schools that can no longer offer complete AP courses due to political pressure, which ultimately strips students of advanced content and the opportunity to gain college credit.  
---
SAFETY:
  ATPE submitted
public comments
this week on proposed commissioner's rules implementing part of a recently passed school safety bill, Senate Bill (SB) 168. The proposed rules address the first half of SB 168, which requires TEA to share best practices for conducting emergency school drills and exercises. ATPE's recommendations prioritized safe and secure environments where students, employees, and volunteers can be productive and where the negative impacts of drills, such as mental stress or lost instructional time, are minimized, plus ensuring educators are included in decision-making processes. ATPE expects separate rulemaking on the second half of SB 168, which outlines active threat exercises in schools (including those that would include someone role-playing as an active aggressor trying to kill people).  
---
PODCAST:
In the latest episode of
The ATPE Podcast
, ATPE Managing Attorney Paul Tapp explains the difference between supplemental and additional duties. What is within the scope of your contract and what is not? When does pay come into play? This is episode three of a multipart series on educator contracts.  
---
MENTAL HEALTH:
TEA launched a new 
Texas School Mental Health website
this week. The site includes a toolkit aimed at helping districts and charters implement a mental health system, as well as a learning portal (not yet operational) where educators can participate in free online training. The resources on the site also include educator-specific information, such as suicide prevention and mental health tools.  
---
WOMEN'S HISTORY:
March is Women's History Month! In
this ATPE blog post,
find links to resources for teachers wishing to incorporate Women's History content into their classroom.  
---
Educator Preparation | Certification, Texas Legislature, Educator Rights, Curriculum | Instruction, TEA | Commissioner | SBOE, Deregulation | Charter Schools, School Safety
03/29/2023
The committee met Tuesday, March 28, 2023, and ATPE testified on several bills. Votes on pending bills were also taken.
School Finance, Texas Legislature, School Safety
03/28/2023
The House Select Committee on Youth Health and Safety heard several bills Monday, March 27, 2023, intended to address school shootings.
School Finance, Educator Preparation | Certification, Retirement | TRS | Social Security, Texas Legislature, Curriculum | Instruction, Privatization | Vouchers, School Safety, Educator Compensation | Benefits
03/24/2023
ATPE testifies against vouchers at marathon Senate Education Committee hearing, plus House committees hear bills on student restraint, curriculum, pre-k certification, and more.