Teach the Vote's Week in Review: June 5, 2020

Teach the Vote
COVID-19 Elections
Date Posted: 6/05/2020
It's been a difficult week of unrest around the country, falling on the heels of what was already a stressful spring semester for students and educators. As Texas enters phase three of reopening, many districts are contemplating the 2020-21 school calendar and a safe return to school that will meet the needs of staff and students. See our headlines below and read a recap of education developments this week from the ATPE Governmental Relations team. And don't forget to register to vote by June 15 for the July 14 elections. Your vote is your voice!
---
CORONAVIRUS UPDATE: On Wednesday, Gov. Greg Abbott announced "phase three" of the reopening of Texas. In phase three, all businesses may operate at 50% capacity, with limited exceptions, and restaurants can seat bigger parties and expand their occupancy limits. Large outdoor events, such as Fourth of July celebrations, were made permissible but determinations on such events will be up to local officials. No changes for schools were announced in phase three. Find full details here.
Visit ATPE's continually-updated Coronavirus FAQ and Resources page for the latest information on COVID-19 issues. The Texas Education Agency (TEA) updated its coronavirus-related web resources this week as well, including updates on special education (continuity of learning), academics (Texas College Bridge and graduation), crisis code reporting guidance, reading diagnostics instruments guidance, and funding (CARES Act updates and FEMA guidance regarding a hurricane amid COVID-19).
---
ELECTION UPDATE: On Thursday, the U.S. Fifth Circuit Court of Appeals issued a permanent stay against a lower federal court's ruling that ballot by mail could be expanded to all Texans. Further appeals are possible. This development follows last week's Texas Supreme Court ruling that lack of immunity to the coronavirus does not constitute a disability that would make one eligible to vote by mail, but also explaining that it is up to voters to decide whether to claim a disability and local election officials need not verify such claims. Read more in yesterday's blog post by ATPE Senior Lobbyist Monty Exter.
The deadline to register to vote in the July 14 runoff election (and a Texas Senate District 14 special election happening the same day) is only 10 days from now on Monday, June 15. Make sure you're registered and learn what's on your ballot here. View candidate profiles, including their education survey responses and voting records, on Teach the Vote here. If you feel you meet the eligibility criteria to vote by mail, your application to receive a mail-in ballot must be received by your local election administration (not postmarked) no later than July 2. Find additional information about voter registration from the League of Women Voters here, plus get election reminders and other resources from Texas Educators Vote coalition here.
---
As parents consider their children's return to school this fall, they might wonder about virtual schooling options. However, a recent peer-reviewed study showed students who switched from brick-and-mortar schools to virtual charter schools experienced substantial learning loss compared to their traditional public school peers, even controlling for other demographic, teacher, and classroom factors. Perhaps it is virtual class sizes of 100 students or the profit-oriented nature of many virtual schools that leads to less learning. Educators would likely agree it is the lack of face-to-face, authentic interaction and relationship-building, which are essential to teaching and learning. Learn more about the study in this blog post by ATPE Lobbyist Andrea Chevalier.
---
School calendars and the return to school facilities remain hot topics this week. As we previously reported on Teach the Vote, school districts were allowed to reopen their facilities on June 1 for summer school. Some districts, such as Houston ISD and others, will only offer virtual summer school options as they cite challenges to implementing the health and safety protocols outlined by the Centers for Disease Control and the TEA. Texas Public Radio reported this week that at least two school districts in San Antonio will open for limited summer school programming with both in-person and virtual options. District plans include having students eat lunch at their desks, keeping students six feet apart, taking temperatures daily, and limiting group sizes.
ATPE GR Director Jennifer Mitchell
School districts are also fervently deciding on their 2020-21 school calendars and related budgeting matters. In an opinion piece published June 1 by the Dallas Morning News, ATPE Governmental Relations Director Jennifer Mitchell wrote about the challenges surrounding school calendar decisions in light of the coronavirus pandemic. In addition to health and safety considerations, many other factors need to be taken into consideration. As the Texas Education Agency (TEA) urges schools to consider longer, more flexible calendars, the extra costs of building in additional instructional days cannot be ignored at a time when many are worried about the impact of the pandemic on the next state budget. Calendar changes also impact businesses and working parents, too. "Few parents have the luxury of taking six weeks of additional leave from their jobs if students are sent home from school for extended breaks," says Mitchell. ATPE has urged TEA to provide comprehensive guidance to help school boards navigate these decisions, and as noted in Mitchell's op-ed, we also urge the community to support the school districts and educators who are taking on these challenges.
School start dates are a particular concern for many educators now that summer is here. Austin ISD still expects to start the school year August 18, the same date previously approved by its board earlier this year, but several other districts are heeding TEA's advice to move up the start of the next school year. Alief ISD's 2020-21 calendar, posted this week as an example on the TEA website, includes an earlier start date in August, two extra instructional days, and extra week-long flexible breaks in October and February that could be used for instruction if needed. It is important for educators to pay close attention to calendar deliberations in their districts, especially since the school start date directly affects the deadline for educators to resign without penalty.
Educators can find resources and answers to frequently asked questions about returning to school on ATPE's Coronavirus FAQ and Resources page. As calendar decisions are being contemplated, we also encourage educators to take advantage of any opportunities to share their voices at school board meetings or whenever staff or community input is sought by the district.
---
ATPE joined 20 other organizations writing a letter to Texas Education Commissioner Mike Morath urging support for prioritizing students' mental health and social-emotional needs, especially as those needs have been magnified by the coronavirus pandemic. As stress and reports of family violence and trauma have increased across the state, the letter calls for the Texas Education Agency (TEA) to use available resources to infuse mental and social-emotional health strategies and practices into the state's education priorities for the benefit of students and school staff alike. The letter was spearheaded by Texans Care for Children, a non-profit focusing on the well-being of Texas families and children.
---
U.S. Rep. Kevin Brady
With more educators thinking about retiring from the profession in the wake of the coronavirus pandemic, many are concerned about their Social Security benefits. Spearheaded by our Washington-based lobbyist David Pore, ATPE continues to urge Congress to repeal the Windfall Elimination Provision (WEP) that reduces many educators' Social Security benefits. One of those leading a bipartisan effort to replace the WEP with a more equitable solution is U.S. Rep. Kevin Brady (R-The Woodlands, Texas), former chairman and now ranking member of the U.S. House Committee on Ways and Means. Texas Retired Teacher Association (TRTA) Executive Director, Tim Lee, sat down with Rep. Brady this week for a Facebook Live conversion about the congressman's efforts to reform the WEP. As noted by Lee (on the video at 13:15), ATPE has worked with TRTA and Rep. Brady for many years on pursuing WEP relief both for educators already retired and those who will retire in the future.
To learn more about the WEP and how it might affect you, read this Teach the Vote blog post or the Social Security information on the main ATPE website.
Texas Legislature, Congress | Federal, COVID-19, Curriculum | Instruction, TEA | Commissioner | SBOE, School Safety, Educator Compensation | Benefits, Testing | Accountability
08/26/2022
The ATPE Governmental Relations team recaps the past week's education news, legislative and election updates, and regulatory developments.
Texas Legislature, Elections, Curriculum | Instruction, Privatization | Vouchers, School Safety
05/05/2023
Don't forget to vote Saturday in the May 6 local election. Plus, the House will be tackling its first Saturday calendar, which means sine die is nigh.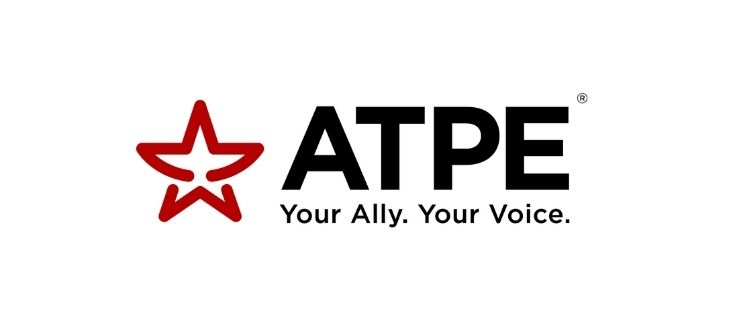 School Finance, Texas Legislature, Privatization | Vouchers, Educator Compensation | Benefits
05/28/2023
ATPE thanks legislators who stood strong with public education students and educators.