Teach the Vote's Week in Review: June 4, 2021

Teach the Vote
School Finance Retirement | TRS | Social Security Texas Legislature Congress | Federal COVID-19 TEA | Commissioner | SBOE
Date Posted: 6/04/2021 | Author: Jennifer Mitchell
The 87th Legislature has adjourned sine die, but it appears that lawmakers will be back in Austin this year for at least one, if not two, special sessions. Catch up on the latest legislative and regulatory developments from the ATPE lobby team.
---
SINE DIE:
The regular session came to an understated close on Memorial Day, May 31, 2021, but only after an explosive Sunday night session in the Texas House. State representatives faced a midnight deadline to approve all remaining conference committee reports – negotiated versions of bills approved in different form by the House and Senate – and the lengthy calendar of bills awaiting a vote included a contentious election reform bill, Senate Bill (SB) 7. SB 7 faced significant opposition as it moved through the legislative process, but the conference committee's addition of several pages of new provisions to the bill on the last day it could be considered was a bridge too far for many Democrats in the House who walked out at 11:30 p.m., breaking quorum in order to prevent a vote.
Governor Greg Abbott declared changing existing election laws an emergency item at the beginning of the legislative session and has vowed to bring lawmakers back for a special session to revive the legislation. The Texas Legislature already faces a special session expected later this year for the purpose of redistricting. Federal census data needed to draw new maps, including the boundaries for two new seats our state is gaining in the U.S. House, were not available early enough for legislators to address redistricting during the regular session. The timing of one or more special sessions remains up in the air.
Complicating matters is the Governor's threat made Monday to veto the portion of the state budget bill that funds the legislative branch. Such a retaliatory move would have negligible impact on the lawmakers who walked out, but it would grind legislative operations to a halt, including year-round activities staffed by employees of the Legislative Budget Board, Sunset Advisory Commission, Texas Legislative Council, Legislative Reference Library, State Auditor's office, and more. A budget veto, if it materializes, would take effect September 1, effectively forcing lawmakers to convene this summer if they want to counteract that measure to ensure that legislative staff are paid and their functions continue without interruption.
According to the Texas Tribune
, defunding the legislative branch would be unprecedented in Texas.
June 20 is the deadline for Gov. Abbott to make his veto decisions.  
---
EDUCATION BILLS:
Accountability reforms, controversial new social studies curriculum requirements, UIL access for home-schooled students, and a school finance "clean-up" bill are among the legislation that made it across the finish line during the 2021 legislative session. Some of those bills took a tortuous route to final passage, such as House Bill (HB) 3979, the civics and social studies curriculum bill that was
thought to be dead and brought back to life by the Senate
in the final weekend of the session. Voucher proposals, a high-profile bill to expand virtual schools, and legislation to change the way charter schools are authorized in Texas were some of the bills that did not survive this year.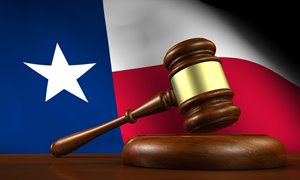 Read highlights of some of the more significant bills that passed this session in
this blog post
from the ATPE lobby team's Jennifer Mitchell, Monty Exter, and Mark Wiggins. Watch for our comprehensive review of education legislation upcoming on our Teach the Vote blog.
As a reminder, ATPE members have year-round access to our
Advocacy Central
tools for communicating with their elected officials. It's not too late to send messages to the governor asking him to sign or veto legislation that recently passed. Many of the bills have not yet been signed into law. ATPE members can also check the current status of any bill at the state or federal level using Advocacy Central.  
---
FEDERAL FUNDING:
Commissioner of Education Mike Morath
shared details
Thursday on the distribution of additional federal relief funds to school districts. Since the start of the COVID-19 pandemic in 2020, the U.S. Congress has thrice appropriated emergency funding for schools through an Elementary and Secondary School Emergency Relief Fund (ESSER), and Texas garnered approximately $20 billion of those relief dollars.
The first round of federal funding ("ESSER I") yielded about $2 billion that state officials used to hold schools harmless for attendance-based funding losses at the end of the 2019-20 school year. We
reported in late April
on the release of most of the ESSER III funds to districts, but another $5.5 billion in ESSER II funds that Congress earmarked for Texas schools were held up during the legislative session, even as other states were spending their ESSER II allocations. Commissioner Morath said at the time there were unanswered questions about the distribution of the remaining federal dollars and that it would "likely take the duration of the legislative session to resolve" those.
With the session in the rear-view mirror now, the Texas Education Agency is opening access for districts to apply for the ESSER II funds starting today, but with a significant caveat. Rankling many school leaders, the commissioner announced Thursday that the state will use at least some of the federal ESSER II funds to supplant the state's "hold harmless" adjustments promised for the 2020-21 school year to keep districts from losing funds due to enrollment drops caused by the COVID-19 pandemic. In conjunction with the announcement, TEA updated its lengthy
attendance and enrollment FAQs
document. New language in that document explains that for the 2020-21 school year, "For each LEA that actually receives a hold harmless ADA adjustment, TEA will fund a portion of that hold harmless adjustment with federal funds in a manner similar to how the 2019–2020 hold harmless was funded using CARES funds." Districts may not know the exact extent to which their hold harmless funding is supplanted by federal dollars until September.
ATPE issued a press statement Thursday denouncing TEA's decision to use the ESSER II funds to supplant state appropriations. ATPE Executive Director Shannon Holmes said the move "flies in the face of what Congress intended." Read the full press release
here
.  
---
TRS:

The Board of Trustees for the Teacher Retirement System (TRS) of Texas met Thursday, June 3, to discuss newly passed legislation that affects the agency. The board took quick action to implement a requirement of the TRS sunset bill, House Bill (HB) 1585 by Rep. Stan Lambert (R-Abilene), to create a new ombuds position within the agency. The ombuds will handle complaints from TRS members and make recommendations to the TRS board for corrective actions. At Thursday's meeting the board also discussed changes to TRS-ActiveCare rates and benefits.
Read more about the meeting in
this blog post
from ATPE Senior Lobbyist Monty Exter.  
---
Texas Legislature, Congress | Federal, COVID-19, Curriculum | Instruction, TEA | Commissioner | SBOE, School Safety, Educator Compensation | Benefits, Testing | Accountability
08/26/2022
The ATPE Governmental Relations team recaps the past week's education news, legislative and election updates, and regulatory developments.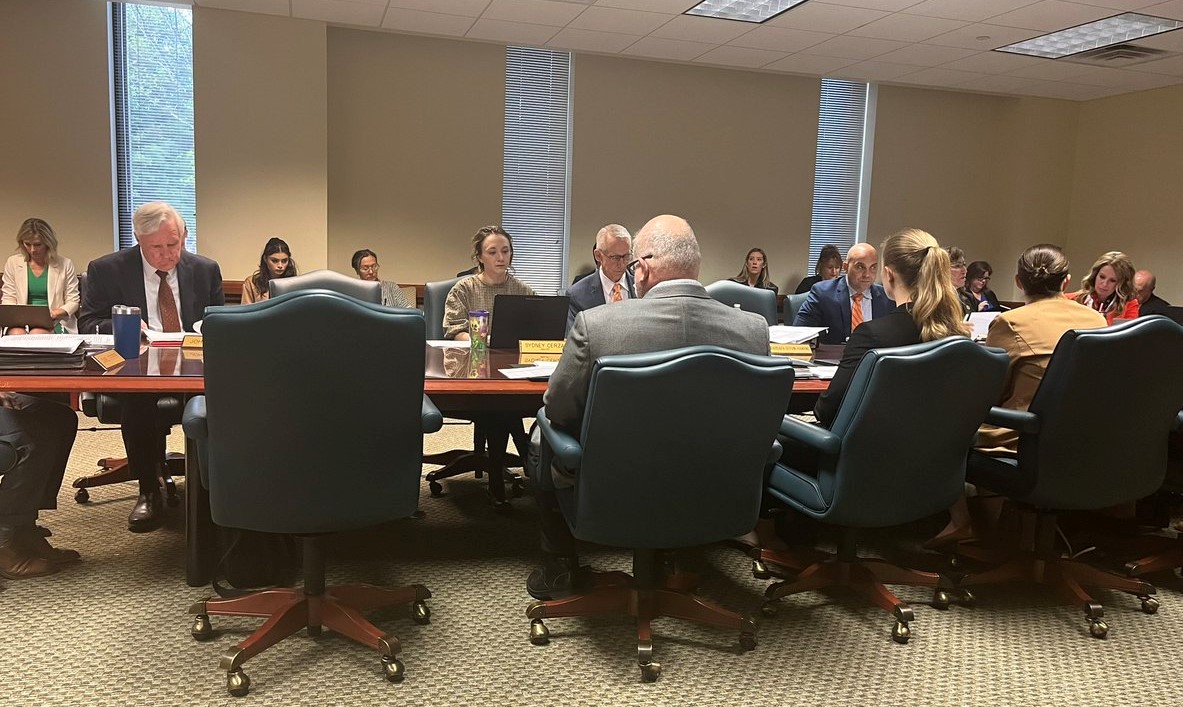 School Finance, Retirement | TRS | Social Security, Texas Legislature, Curriculum | Instruction, TEA | Commissioner | SBOE, Privatization | Vouchers, School Safety, Educator Compensation | Benefits, Testing | Accountability
03/17/2023
The ATPE lobby team looks back at another busy legislative week and previews next week's big committee hearings on private school vouchers, TRS, teacher pay, and more.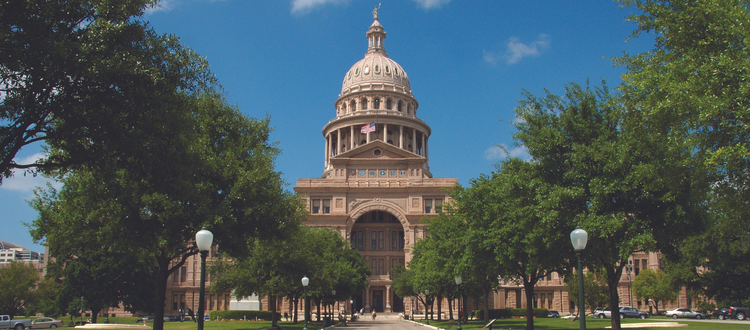 03/17/2023
The committee met Tuesday, March 14, to consider bills on issues ranging from health screenings to assessment of special needs students.