Teach the Vote's Week in Review: July 30, 2021

Teach the Vote
Texas Legislature Congress | Federal COVID-19 Elections
Date Posted: 7/30/2021
Texas made national headlines again this week, both for its handling of the coronavirus and the ongoing battles over election laws. Here's a summary of this week's education news from the ATPE Governmental Relations team:
---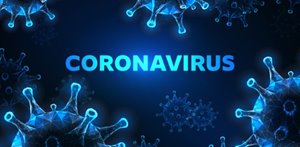 CORONAVIRUS:
The U.S. Centers for Disease Control
issued new guidance
this week recommending universal indoor masking for all teachers, staff, students, and visitors to K-12 schools, regardless of vaccination status. This comes as Texas is among the states leading the nation in a surge of COVID-19 cases driven by the highly contagious Delta variant.
The news led ATPE to issue a statement emphasizing the importance of local control and asking Gov. Greg Abbott to allow school districts to enact the COVID-19 mitigation strategies deemed appropriate by their local public health officials, parents, and educators. Abbott instead issued a new executive order Thursday banning schools and communities from enacting mask mandates or vaccination requirements. Read more about the governor's executive order and ATPE's statement in
this post by ATPE Lobbyist Mark Wiggins
.  
---


ELECTIONS:
State Rep. Jake Ellzey (R-Waxahachie) is headed to the U.S. Congress after winning a special runoff election Tuesday in Texas's 10th Congressional District to fill the seat left open by U.S. Rep. Ron Wright, who died of COVID-19 complications. Ellzey was endorsed by former Governor Rick Perry, while his opponent in the runoff, Wright's widow Susan Wright, was endorsed by former President Donald Trump. U.S. House Speaker Nancy Pelosi administered the oath of office to swear in newly-minted Congressman Ellzey this morning.
Ellzey's win will leave Republicans in the Texas House down a vote and creates an open seat in House District (HD) 6. Former state Rep. John Wray (R-Waxahachie), who previously held the seat, has announced his intention to run again once the governor sets a special election to fill the vacancy. Campaign finance filings show Wray had just under $47,000 cash on hand as of the end of June.  
---
LEGISLATURE:
The Texas Legislature's special session remains underway, although there was little to no activity this week with a majority of the Democratic state lawmakers still in Washington, D.C. seeking federal intervention in the ongoing fight over voting rights and election reform. The 30-day special session is set to expire next Friday, although Gov. Greg Abbott has said he will call a second special session.
On Thursday, the U.S. House Committee on Oversight and Government Reform's Subcommittee on Civil Rights and Civil Liberties held a public hearing entitled, "Democracy in Danger: The Assault on Voting Rights in Texas." Texas State Representatives Senfronia Thompson (D-Houston), Nicole Collier (D-Ft. Worth), Travis Clardy (R-Nacogdoches), and Diego Bernal (D-San Antonio) all testified before the committee about voting rights and the controversial election reform legislation that has stalled out in Austin.
Read more about the hearing in
this reporting from the Texas Tribune
. Watch archived video of the congressional hearing
here
and view transcripts of the witness statements
here
.  
Texas Legislature, Congress | Federal, COVID-19, Curriculum | Instruction, TEA | Commissioner | SBOE, School Safety, Educator Compensation | Benefits, Testing | Accountability
08/26/2022
The ATPE Governmental Relations team recaps the past week's education news, legislative and election updates, and regulatory developments.
School Finance, Retirement | TRS | Social Security, Texas Legislature, Congress | Federal, Elections, Curriculum | Instruction, TEA | Commissioner | SBOE, Privatization | Vouchers, Deregulation | Charter Schools
11/11/2022
Today's post from the ATPE lobby team features election results, loan forgiveness news, TRS resources, voucher updates, thanks to our veterans, kudos, and more.
Educator Preparation | Certification, Texas Legislature, Educator Rights, Curriculum | Instruction, TEA | Commissioner | SBOE, Deregulation | Charter Schools, School Safety
03/29/2023
The committee met Tuesday, March 28, 2023, and ATPE testified on several bills. Votes on pending bills were also taken.